The Isle of Skye is one of the most romantic, enchanting places on earth; rugged mountains with heather-clad hills, surrounded by sea which at times is calm and soothing but can also be wild and dramatic.
Not surprising then, that many couples choose to marry here, many of them eloping.
There are many incredible venues to choose from including The Fairy Glen, Dunscaith Castle, Quiraing, Sligachan, Fairy Pools, Loch Coruisk, Eilean Donan Castle, Duisdale Hotel, Skeabost hotel, Flodigarry Hotel, Dunvegan Castle and more.
In Scotland you can marry wherever you want so whether you are planning to say "I Do" at the top of a mountain or on a boat or on a beach, get in touch and tell me about it!
Below you can find out a bit more about working with me, pricing and services and answers to some of the more common questions I'm asked. Once you've read through this page, if you would like to book a call to chat about your elopement or intimate wedding plans then just get in touch.
I've always been interested in other people and I've never been shy in talking to strangers – even as a young child. It's a natural curiosity that I never lost and as a photographer it helps me get to know you quickly and to put you at ease. Most people are nervous of being photographed and my job is to alleviate that as much as possible so that you feel relaxed and forget all about your nerves.
So, if you are anxious about being photographed that's ok – you're pretty normal! Just know that on the day, it won't be as awful as you think and we'll have a lot of fun, I promise!
If you are like most of my couples, then you are probably coming to Skye or the Highlands for a destination wedding, which often means that we won't actually meet until the wedding day. A pre-wedding chat is a great way for us to get to know each other so I like to try and Zoom or at least chat on the phone at least once but if it doesn't happen because your schedules are too busy, that's perfectly okay.
It's important to me to give you a set of photographs that tell the story of your wedding and so on the big day I'll usually join you while you are getting ready at your hotel, or wherever you are staying, and more often than not if you're eloping, you'll be in the car with me as we drive around Skye making lovely photographs together.
A day or so after the wedding I'll send you a few photographs so that you have something to share with family, friends (and Facebook if you're a user) and then the full set of photographs is ready about four weeks later.
My goal is to make sure you are both able to have an amazing wedding day – to forget about everything except saying your vows to each other and enjoying the incredible scenery – and then to present you with a set of beautiful, timeless, romantic images that you cherish for years to come.
Pricing
For the past 15 years I've been helping hundreds of couples to plan their Skye elopement, so there is nothing I can't help you with. Having grown up here and being local to the area, my experience, insider knowledge and network of vendors is second to none so why not make use of it to make your elopement adventure as stress-free as possible! 
Whether you are looking for an all-inclusive package, where everything is taken care of for you, so you don't have to organise multiple vendors yourselves, or whether you want to arrange everything, and are only looking for a fantastic photographer, I've got you covered!
Pricing starts at £2500 and I have a lovely brochure which explains everything in more detail so please request one if you'd like more information.
Once you've had a good read of all the information, if you think I'm the one for you, then we can set up a video chat to get to know each other a bit.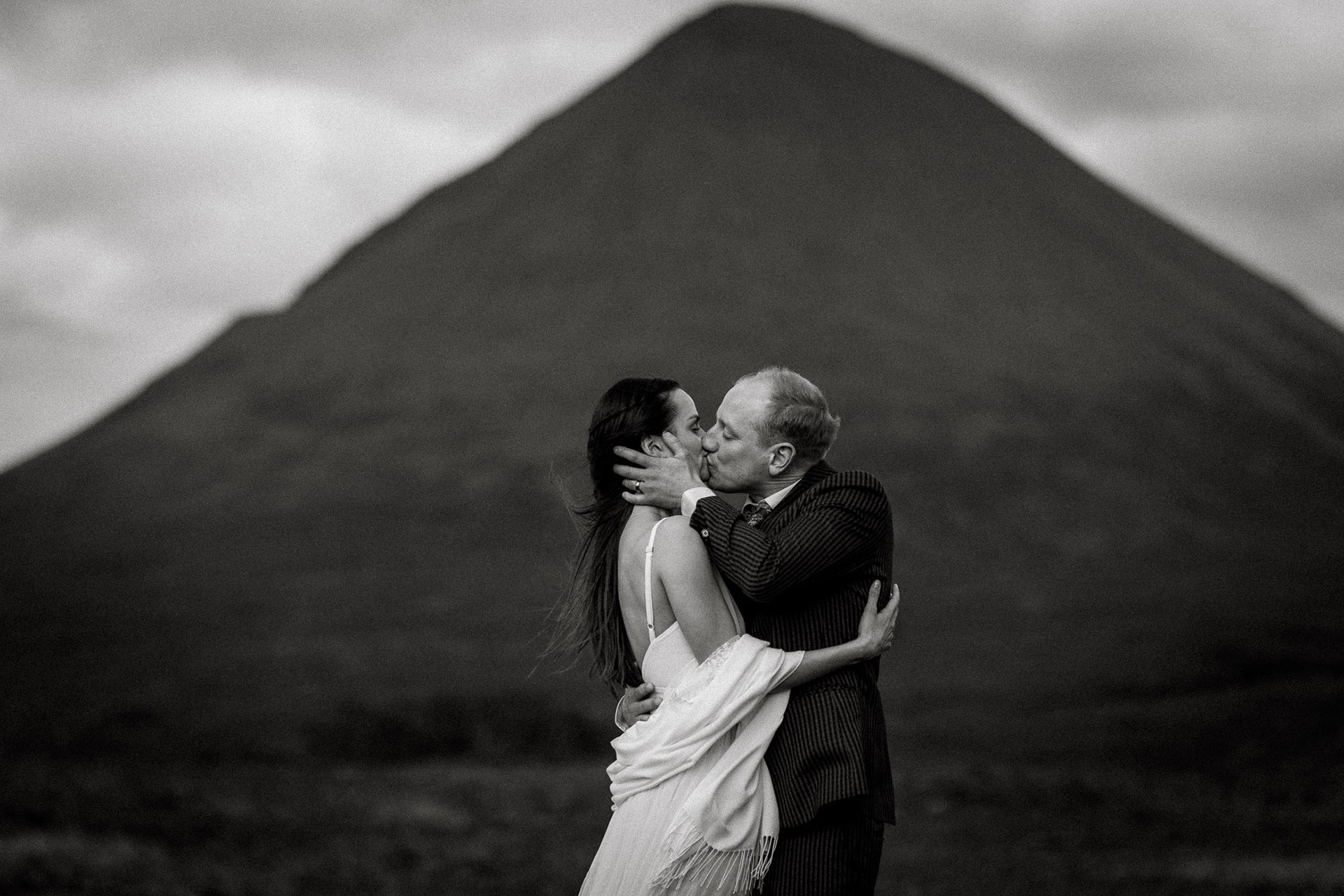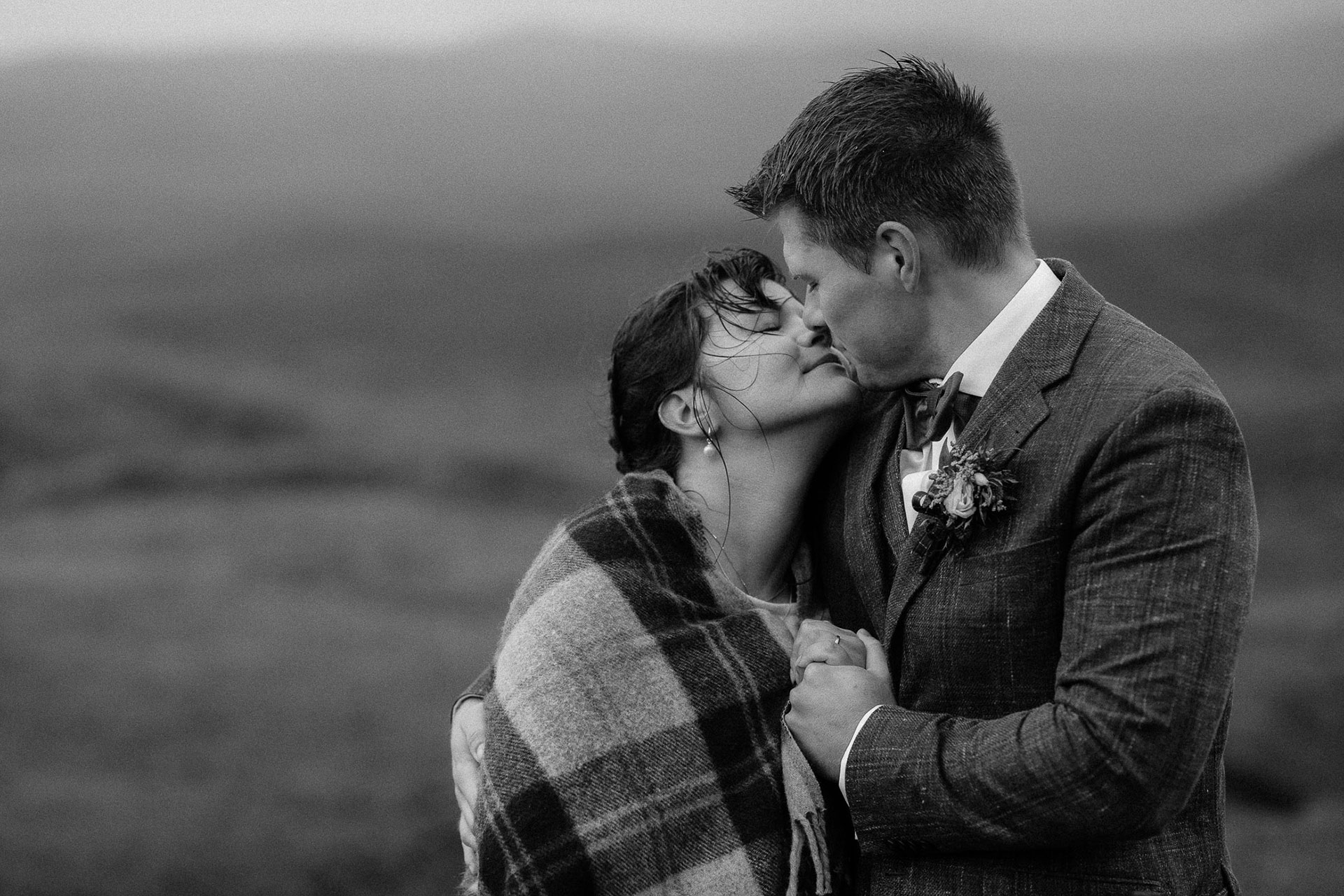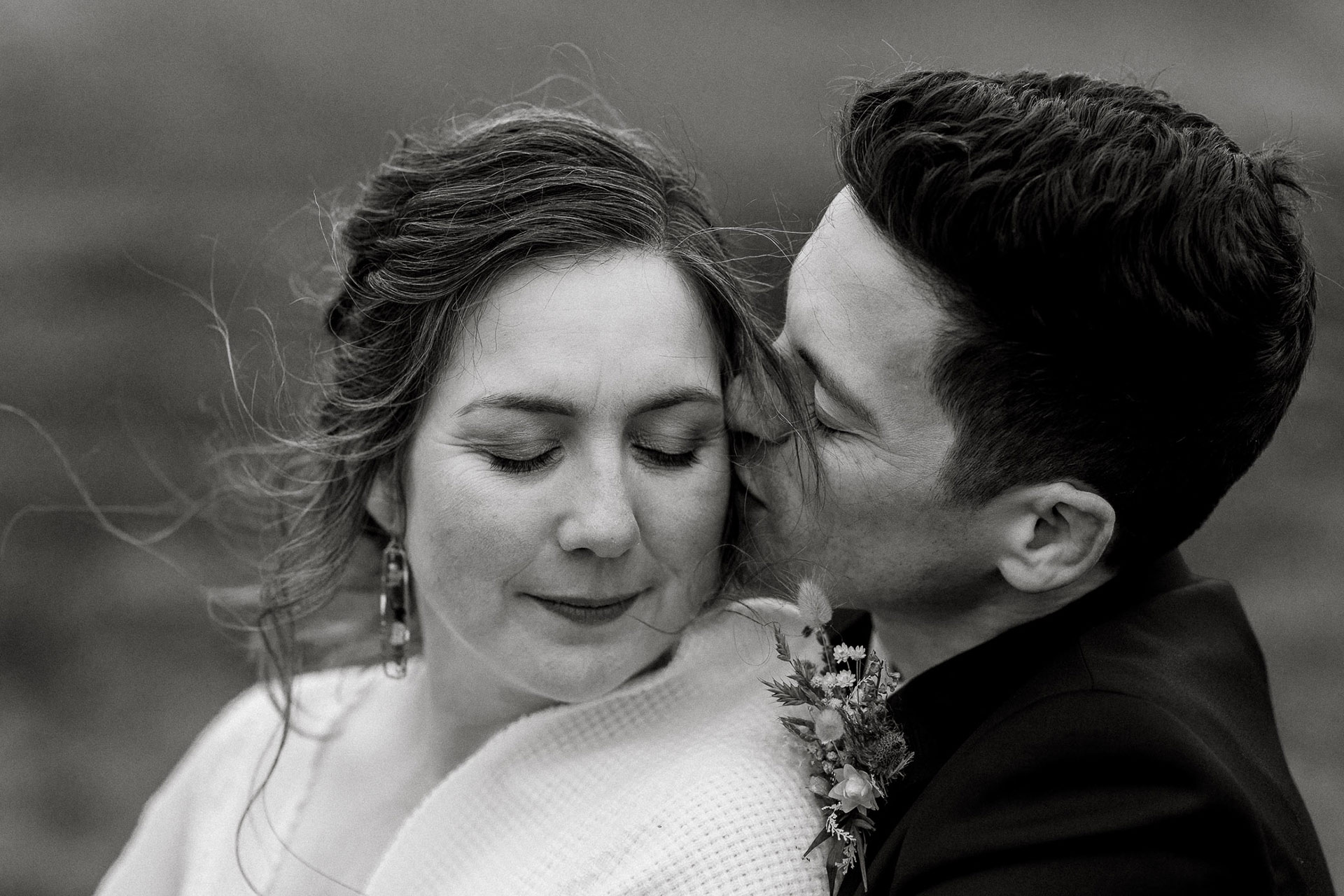 Frequently asked questions
Can we legally get married in Scotland, even if we're from another country?
YES! If you get married in Scotland it's legal everywhere around the world. As long as you have completed the necessary paperwork, have applied for and received your marriage visa (if you are from outside the UK) and are married by a celebrant who is registered with the Register General Scotland, you are legally married. I will give you some background information on all the regulations and also your celebrant options, to help you through this process. 
Will we get to meet you before we get married?
Absolutely! Most of my clients are from overseas, and tend not to come to the area before their actual wedding trip so we would have a few video calls to get to know each other and chat about things. If you do happen to be coming to Skye before the wedding trip itself, then we can meet in real life which is even better. 
Do we have to pay a deposit/retainer and when do we pay the balance?
In order to book me as your photographer I need you to complete a booking form and to pay a fee of 20% of the package you choose. This guarantees you as clients, locks you into my diary and covers deposits to other vendors and the organising I will be doing on your behalf to plan your epic day. The rest of the fee is payable six weeks before the wedding and I'll send you out an invoice reminder. It's all done easily and electronically with encrypted payment links.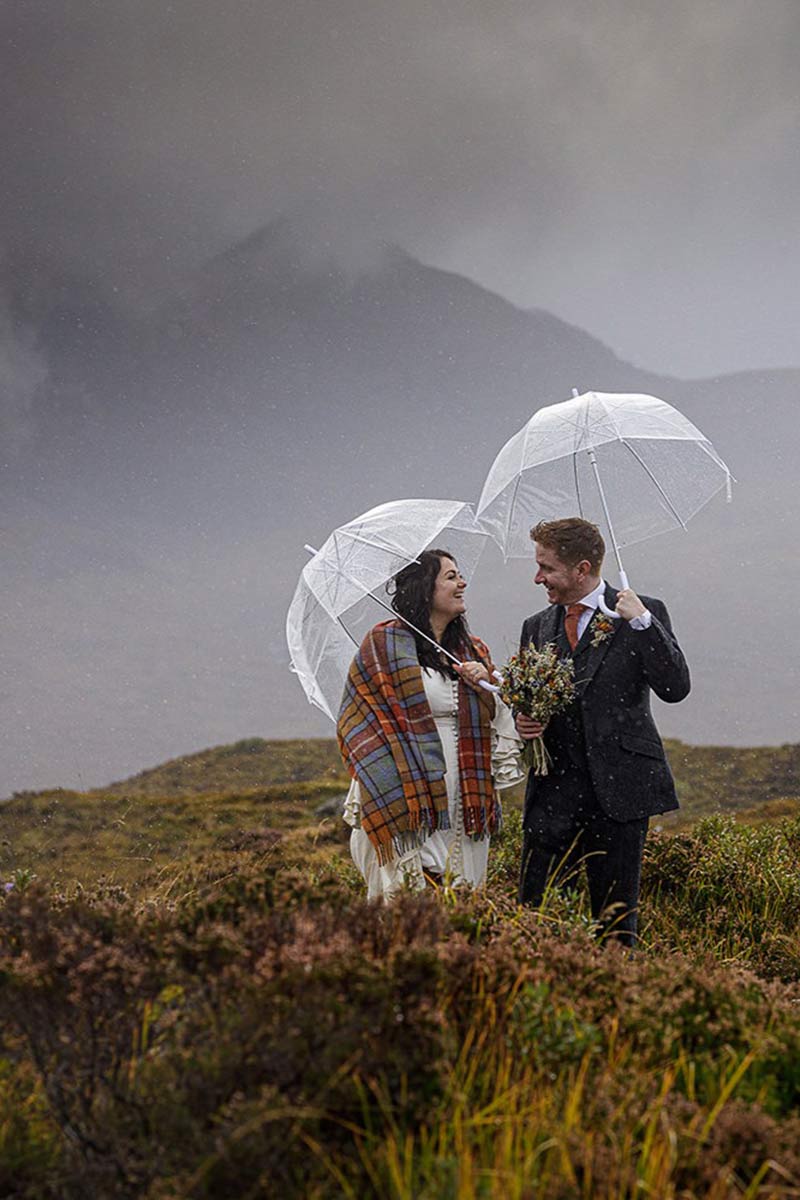 How do we know what is the best location to get married at, and for our photos afterwards?
Don't worry, I will help you find the perfect location for this momentous moment in your life. We can chat about different locations and I will show you some slideshows of other elopements so that you can see a range of different places. You can tell me which ones you love the most and we can narrow it down to the perfect place. 
I/we are not very good at having our photographs taken. We might be awkward. How will you deal with that?
Well, my superpower is making people feel so relaxed so whatever worries you think you have about being photographed will literally evaporate. I promise! I have countless testimonials from clients who were nervous about being photographed and then couldn't believe how much fun they actually had on the day. Don't forget, I have a ton of experience of doing this and I know exactly how to make you feel at ease. I won't make you do stupid poses and we'll just be hanging out together for a few hours in some nice locations and you'll be hugging a lot and having fun with your partner. I will give you a little direction here and there, if you need it but if I do that, it's only to make a great photograph even better – the tiniest move of a hand, for example, or a tilt of your face – that sort of thing. 
What if it rains on our wedding day?
It's true we do get a lot of rain in Scotland but I'm sure you knew that before you decided to come and get married here! Some of the best shots I've ever taken were at weddings where it was raining so I say let's just embrace it. If it's a real full on gale with howling winds and a torrential downpour, we will possibly have to move the time of your ceremony and mostly, this is possible to do, assuming your celebrant is available. We will work around it so don't let this worry you.