There are wedding photographers...and then, there is Lynne Kennedy!
Lynne is so much more than a wedding photographer. She not only lived up to her exceptional reputation, shecompletely blew past every expectation.
Lynne sets an impossible standard as a professional. She captured our ceremony of love and family, preserving a raw authenticity, with beauty and grace. We are floored by the dramatic and emotional draw of our pictures.
If you have the luck of booking Lynne as your wedding photographer, you will get so much more than you bargain for. A kind soul, a brilliant character, and a master of her craft, Lynne Kennedy is the wedding photographer to have on the Isle of Skye.
Rory and Alanna, Eilean Donan Castle, June 2022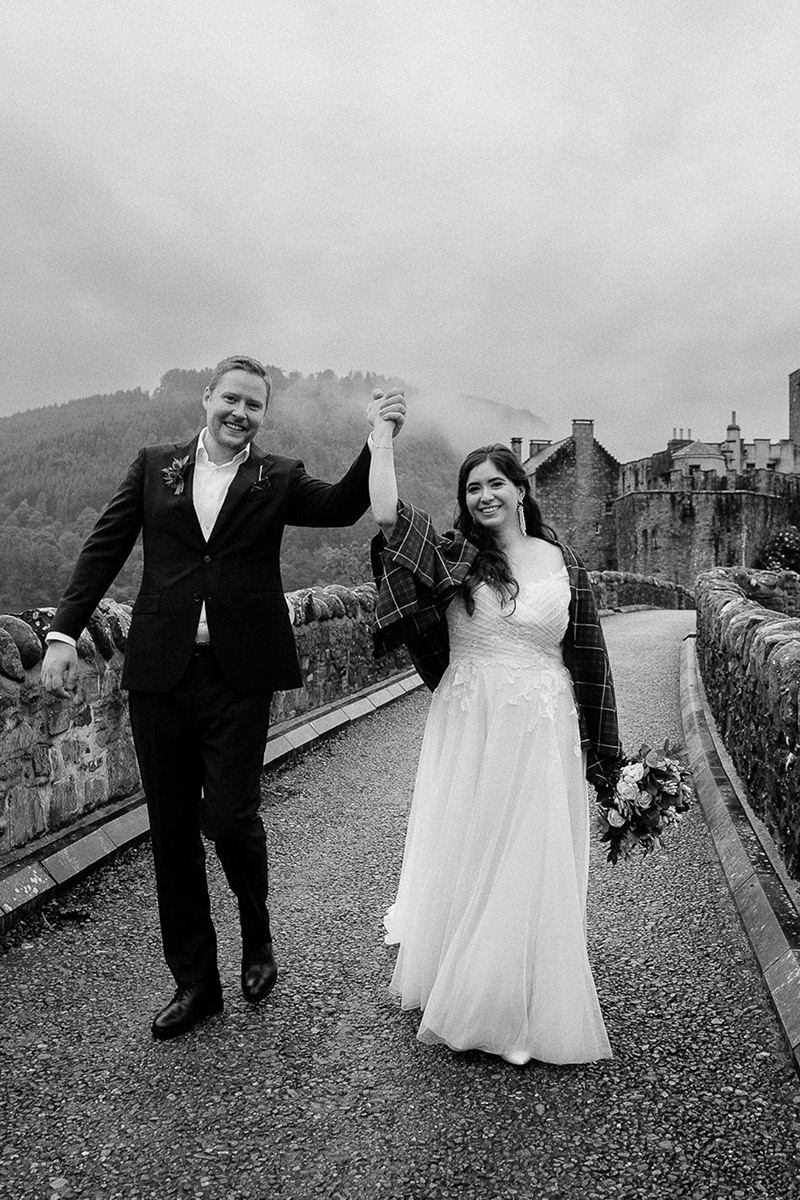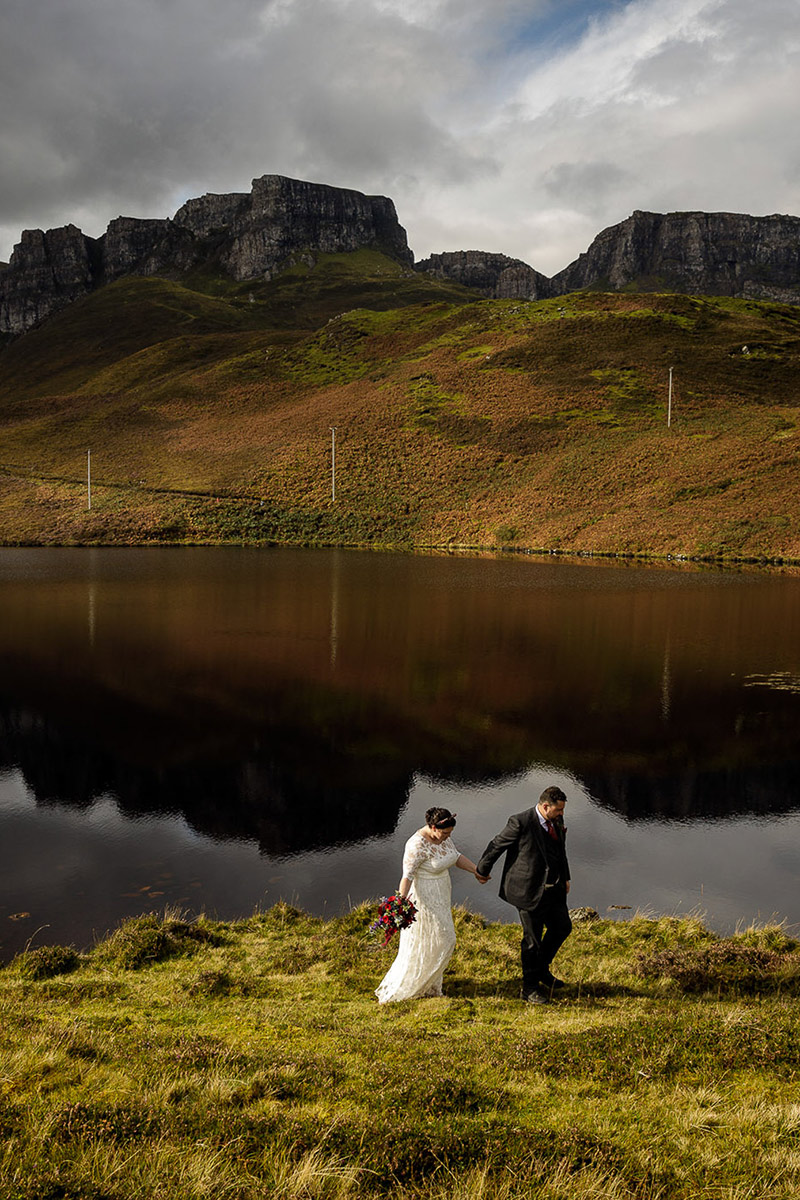 Meeting Lynne on the day was like catching up with someone you have known your whole life.
We came across one of Lynne's photos of a couple eloping in Skye and I was immediately drawn to Lynne's style and the consistency of her work. 
Throughout the whole planning process, Lynne was a godsend. She communicated with us frequently, really getting to know who we were as a couple and understanding how we pictured our wedding.
Meeting Lynne on the day was like catching up with someone you have known your whole life. 
We would highly recommend Lynne, especially for those who are planning an elopement and encourage others to trust in her vendor recommendations.
Tricia and Roger, Australia, 2020
She is hands down, the most amazing photographer (and person)
She went above and beyond for my wedding. Leading up to the day, she was helpful with all questions and concerns. I was coming from the US and booked everything online.
My husband and I Skyped with her prior to travel so she could make sure all of our expectations were met.
LET ME TELL YOU ABOUT THE PHOTOS THOUGH!
Seriously, she will make your wedding look like a bridal magazine cover. She was the second thing I booked after the venue (Eilean Donan Castle) and it was the BEST decision. She made us feel so comfortable and the photos reflect the happiness we felt. 
Danielle and Travis, Eilean Donan Castle, 2019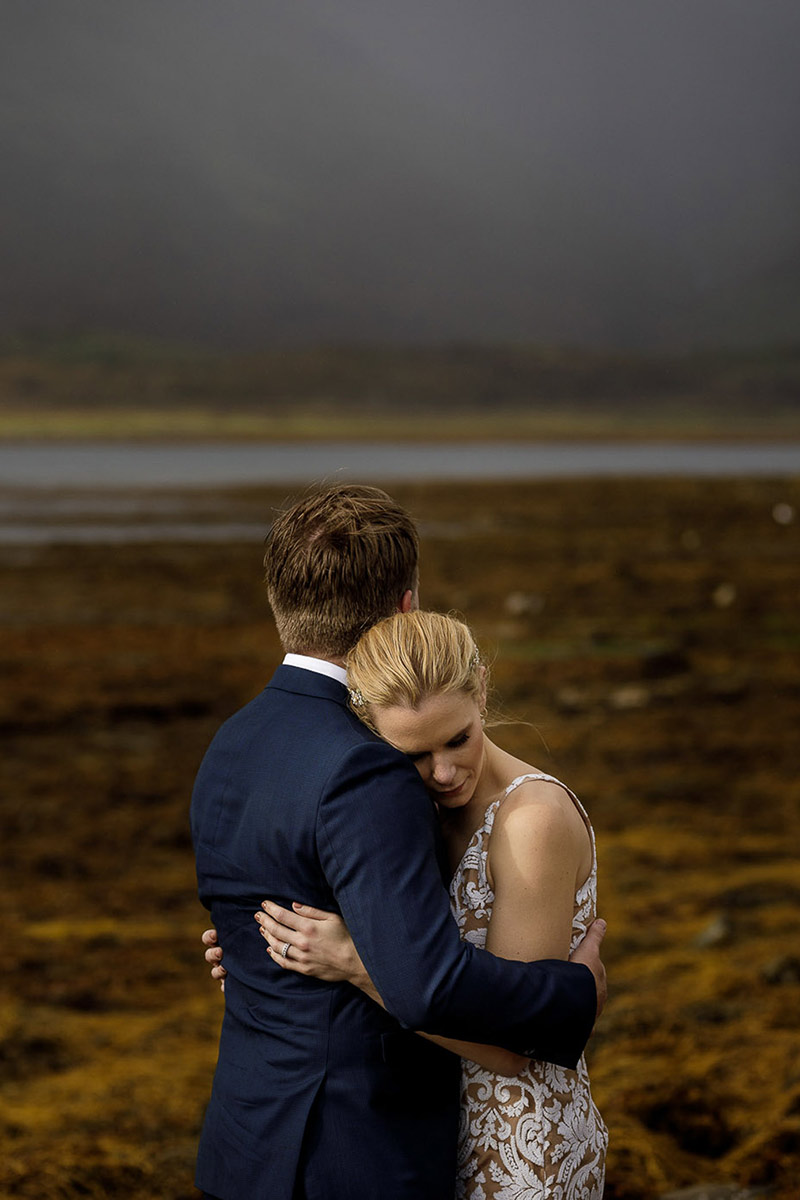 She captures your soul in her photographs
She has produced the most amazing photos showcasing our wedding and has made our day more enjoyable than we could have imagined.
I like to take photos myself but this woman just has an eye for a spectacular image and she's almost like the artist in Dorian Gray, she captures your soul in her photos.
She made us feel so at ease, and there were times we didn't even know she was there. She is funny and can really make you relax and just enjoy your time with your new partner.
I can't get over how F***ING AMAZING the photos she took were. I have no intention of getting married ever again but if I'm ever in Skye again and want photos taken I will definitely be looking her up. She is truly amazing at what she does and is a wonderful human being.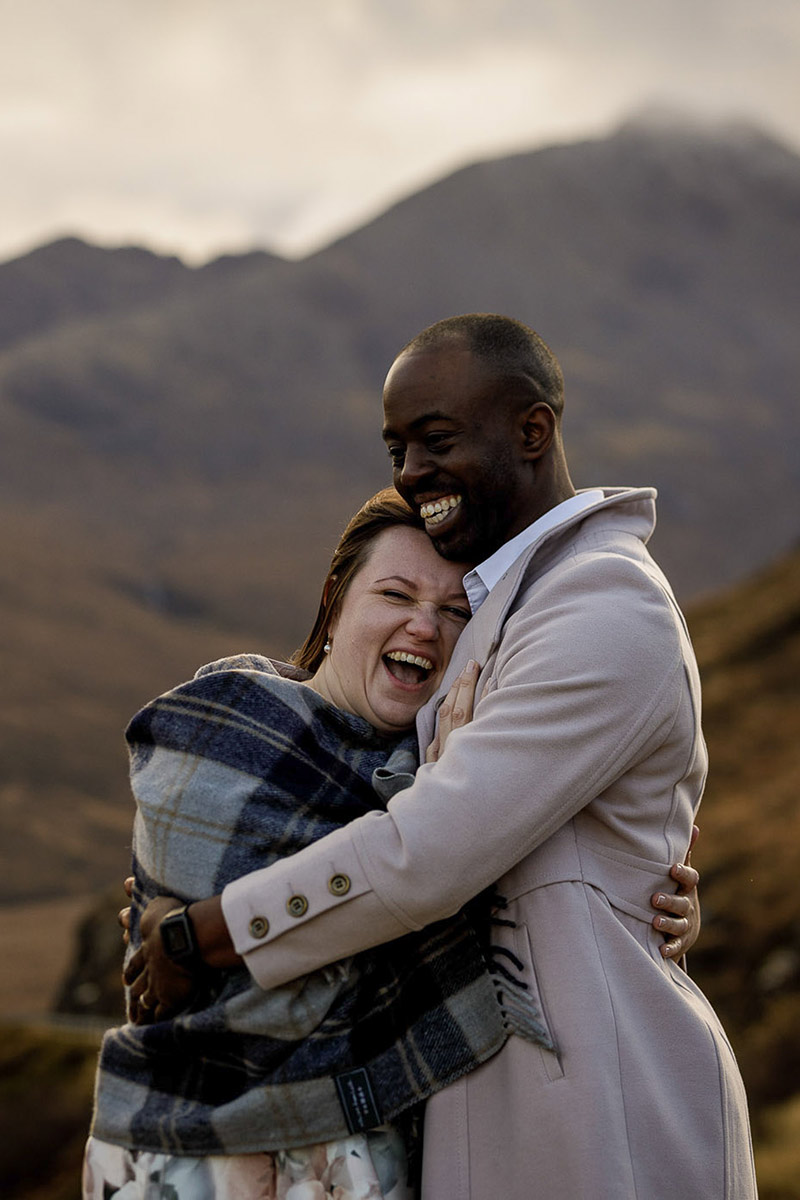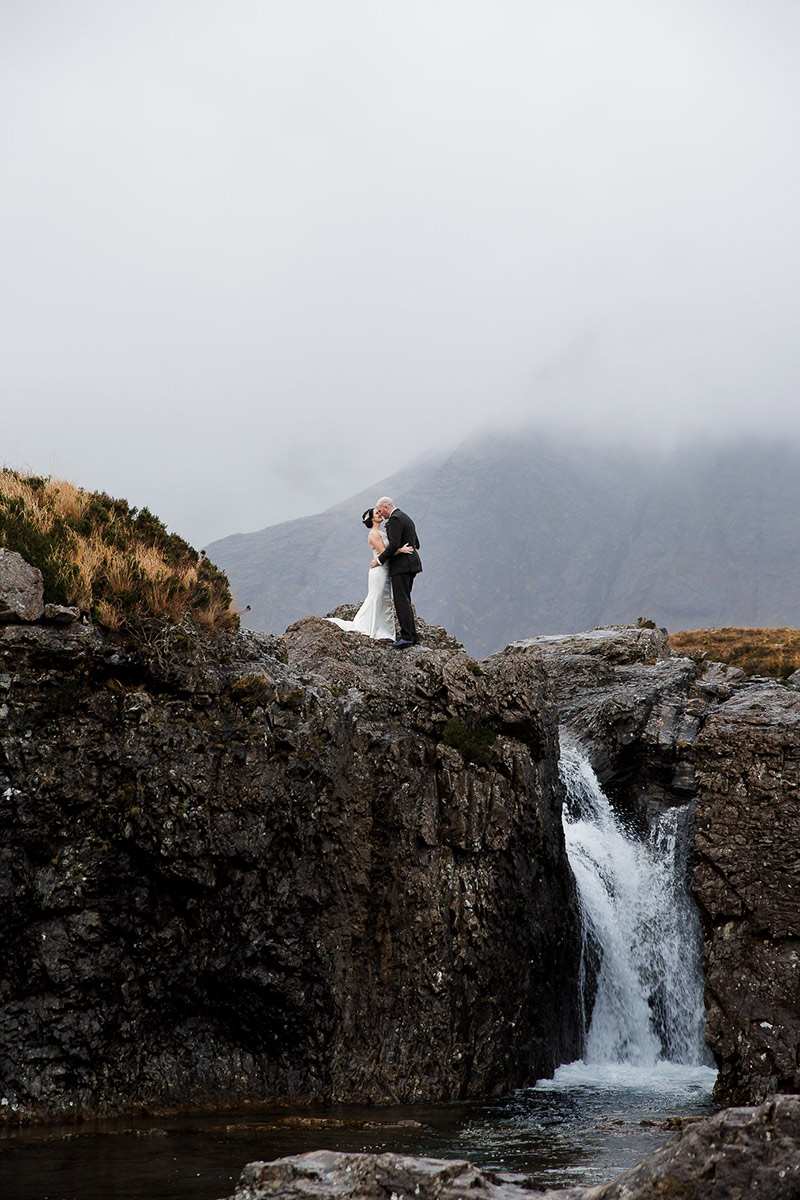 Without question, you should work with Lynne to capture the memories of your special day
She is an absolute gem, and such a pleasure to work with. Her work is absolutely incredible, and she captures the love, energy, excitement, and beauty of your unique experience in such a natural way.
We relied on her local expertise to choose some amazing locations for us to visit – the results were exquisite!
We couldn't be happier and will cherish our experience with her and the beautiful photos forever. Lynne went above and beyond to ensure we had the most wonderful experience eloping to Skye from Canada.
We feel so fortunate to have worked with Lynne, and hope you get the pleasure to do so as well!
Rebekah and Andrew, USA, 2019
There aren't enough words to describe what an incredible experience we had on our wedding day!
Lynne is not only the most talented photographer, she is an absolutely wonderful person with the best attitude. My husband and I eloped in Scotland from Los Angeles and researched a photographer online and when we found Lynne's website we knew we had to have her. She has a truly special ability to capture moments just how they actually were.
Our pictures really told the perfect story of our day. They were so authentic and real. When I look back through our pictures I can feel the moment clear as day.  She went above and beyond for us and made our day that much more amazing and we couldn't have imagined. Anyone would be insanely lucky to have Lynne as their photographer.
Jason & Jessica, Los Angeles