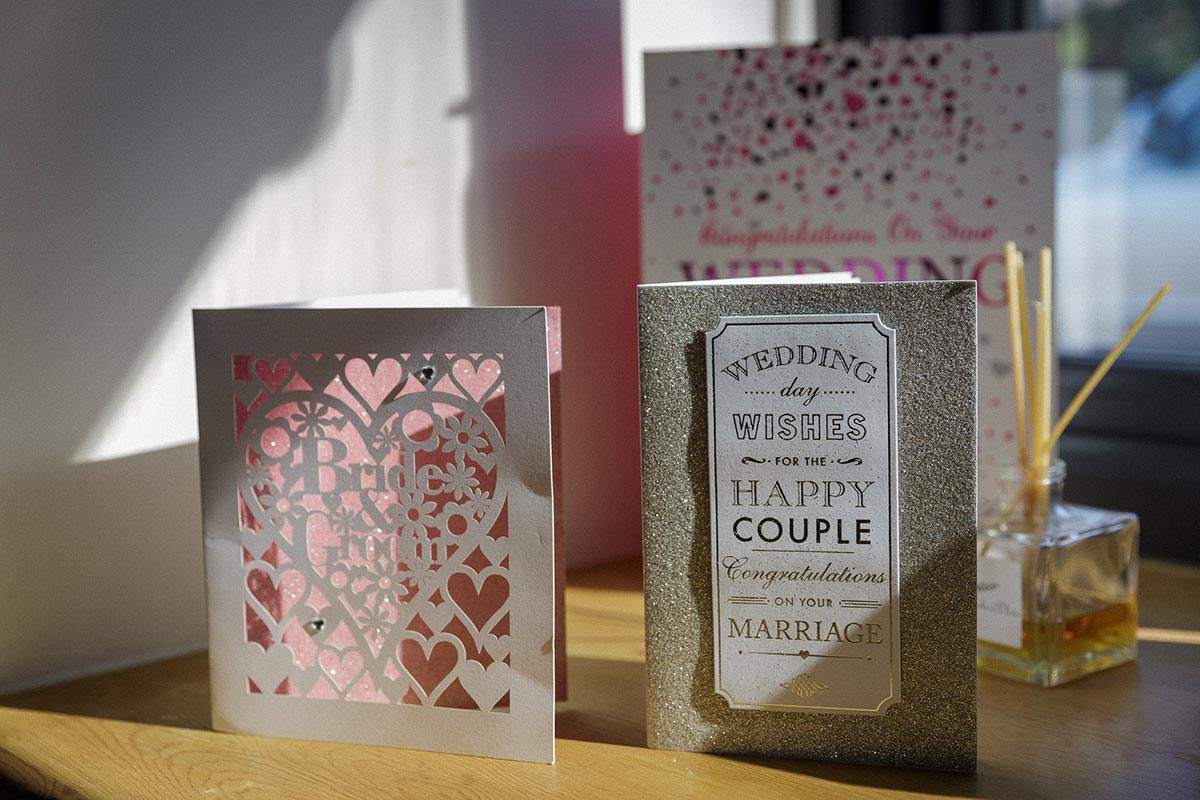 The weather in the Scottish Highlands this year has been bizarre – usually it rains a lot but most of the weddings I've photographed so far this year have been in rather better weather. And so it was for Kate and Ian from London who had planned an elopement to The Torridon – the gorgeous luxury hotel on the west coast. The Torridon is a venue I've worked at many times before and I love working there; the grounds are perfect for photographs and the library, where the wedding ceremony is usually held, has such lovely light coming in.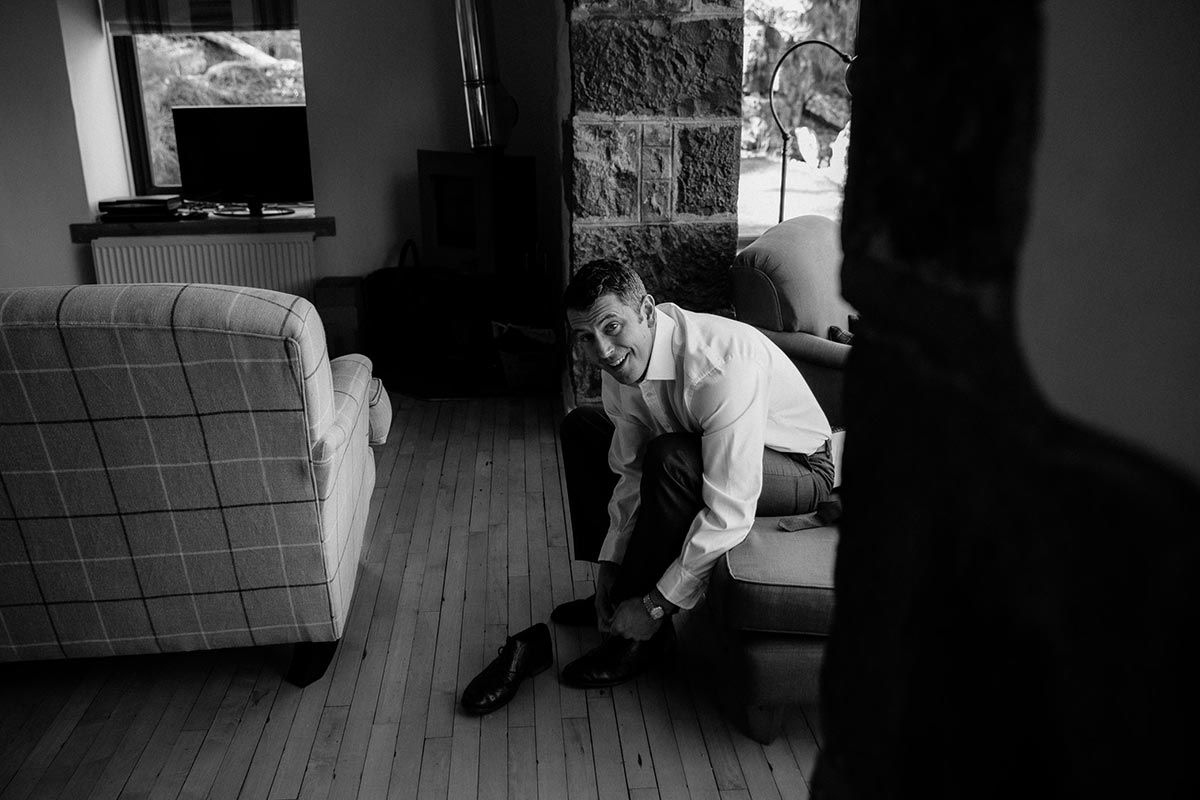 I'd met Kate and Ian a few months before the wedding when they were up for a short break and whilst they were both incredibly excited about their big day, they were very laid back about it all too so I knew it was going to be a chilled out day. They had decided to invite just their parents to help them celebrate and so when I arrived on the wedding day, Kate and the two mums were having hair and make up done the hotel by Anna from KGB Salon in Inverness. The boys, meanwhile, were getting ready, and drinking whisky, at The Boathouse, a ten minute walk from the hotel and where Kate and Ian were spending their wedding and honeymoon week. If you are looking for a tranquil and private place to marry and spend your first few days together you'd be hard pushed to find a better place.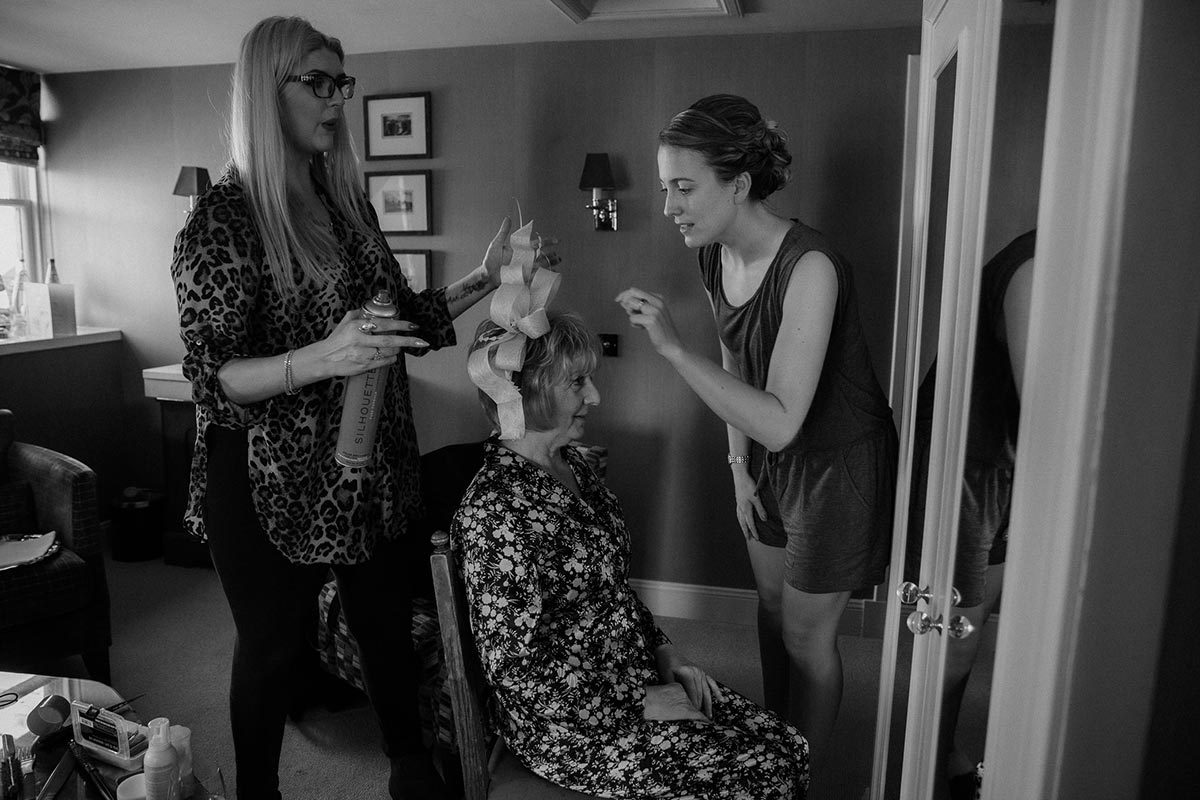 Kate looked incredible in her Victoria Beckham dress – it was beautifully figure hugging and the colour was perfect. Kate said if she was going to spend on a dress, she wanted one she could wear again; a great idea I think and she totally rocked that frock!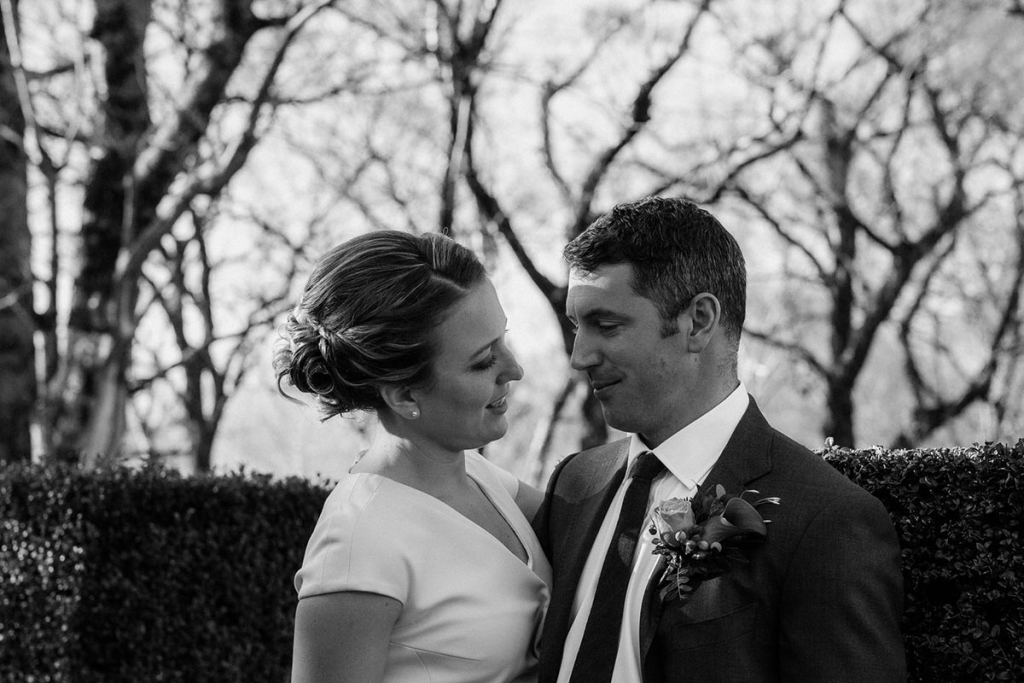 Local registrar Gillian Morrison conducted the ceremony and afterwards there was champagne outside in the sunshine before I whisked the newlyweds off for some photographs. The light was challenging – no clouds to diffuse it – but we made some gorgeous portraits of the two of them. If you are planning an elopement to The Torridon, or anywhere in the north west Highlands, please get in touch for more information here.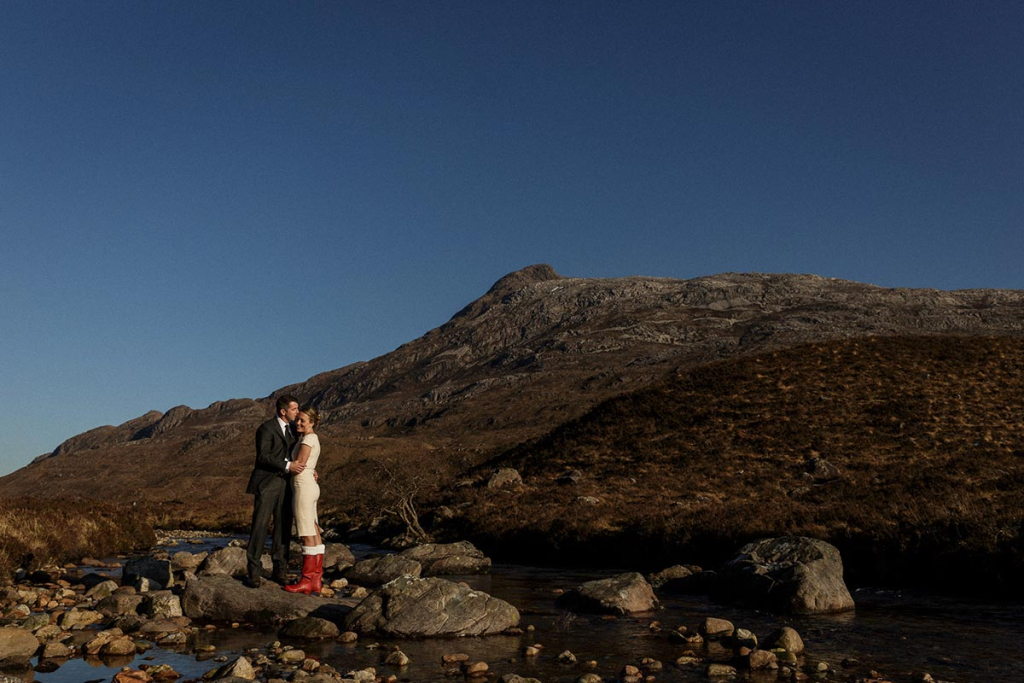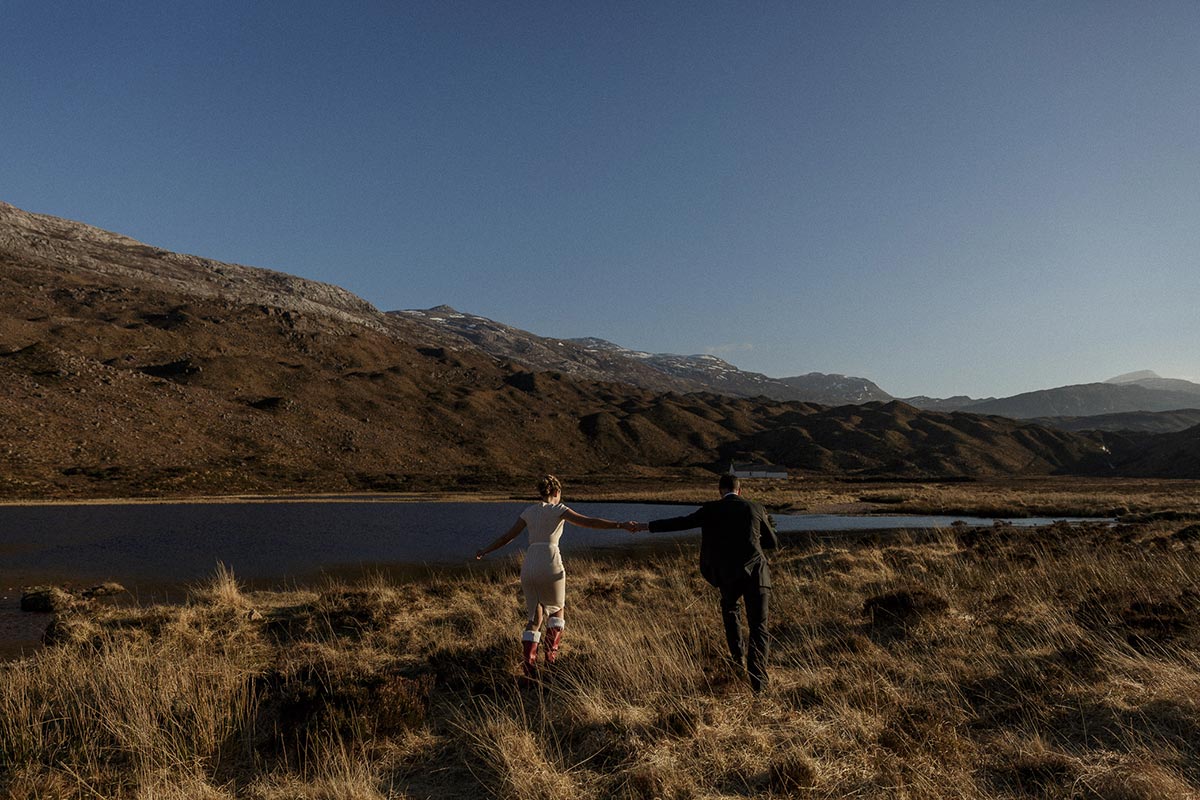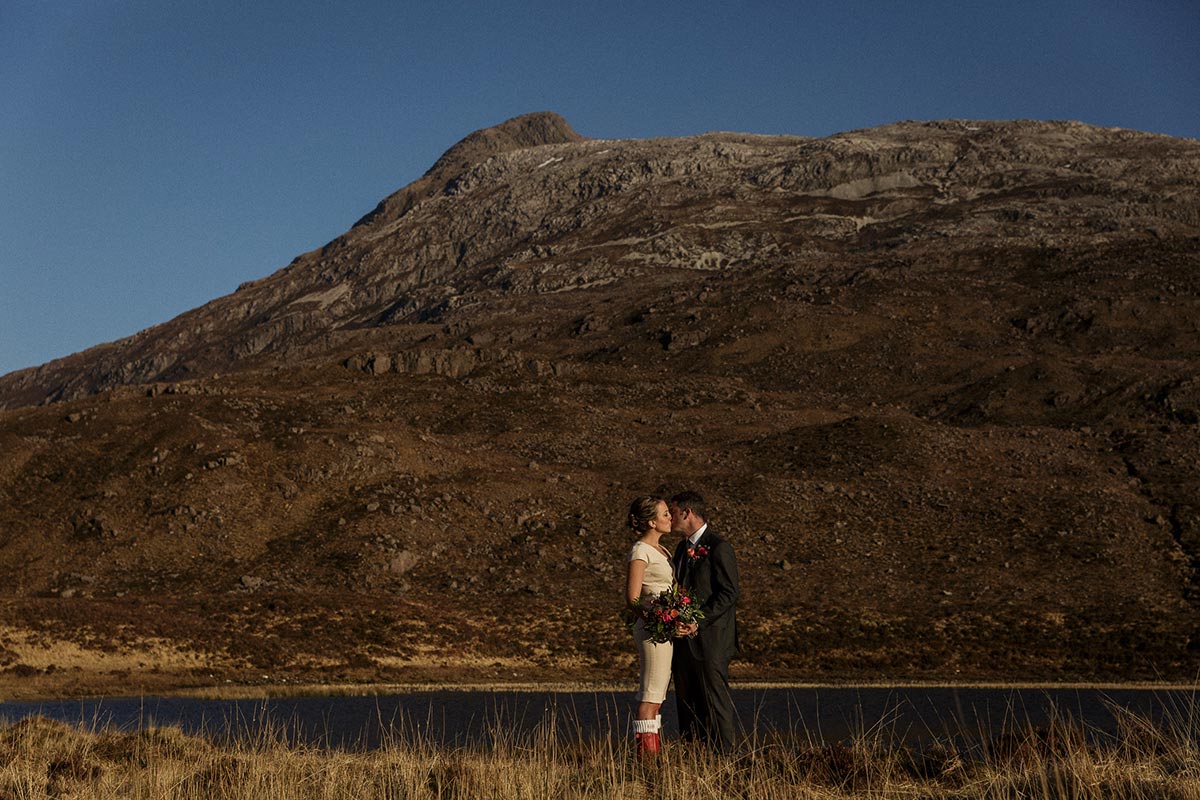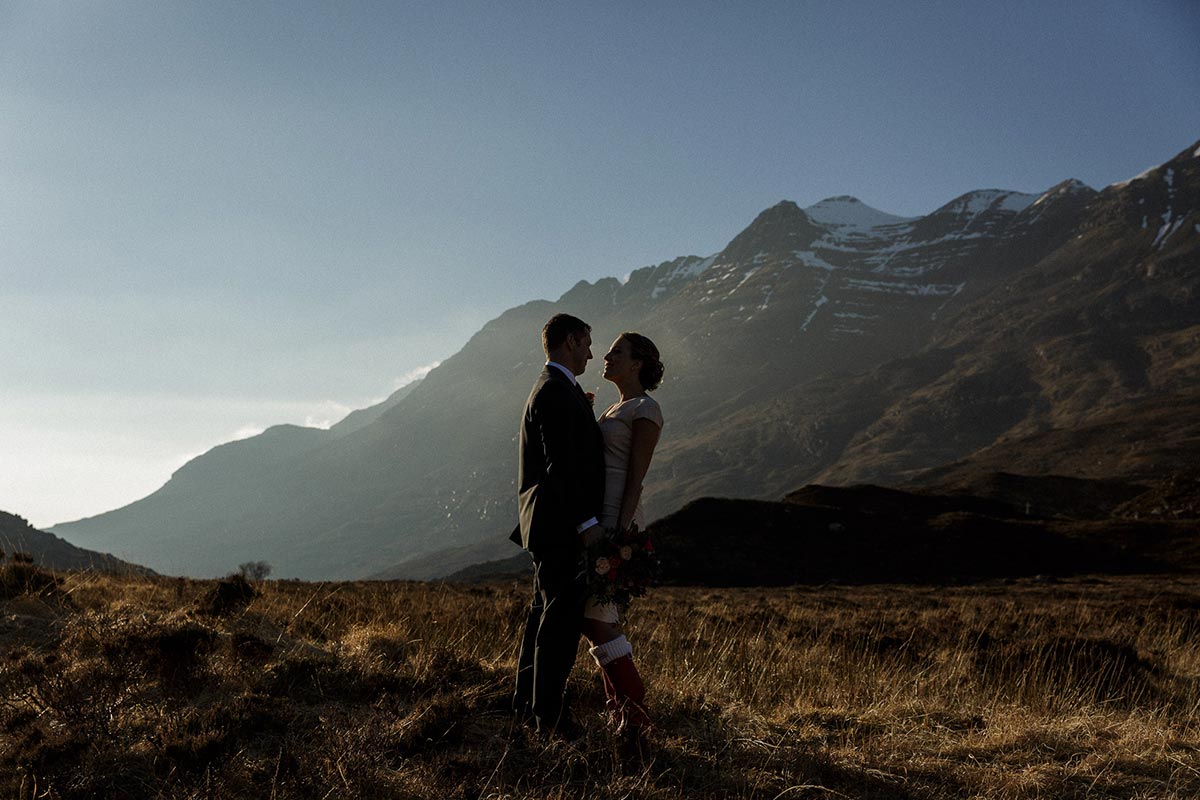 The stunning flowers were created by Amanda Call Flowers in Inverness.
The bride wore a stunning Victoria Beckham dress and Jimmy Choo court shoes.