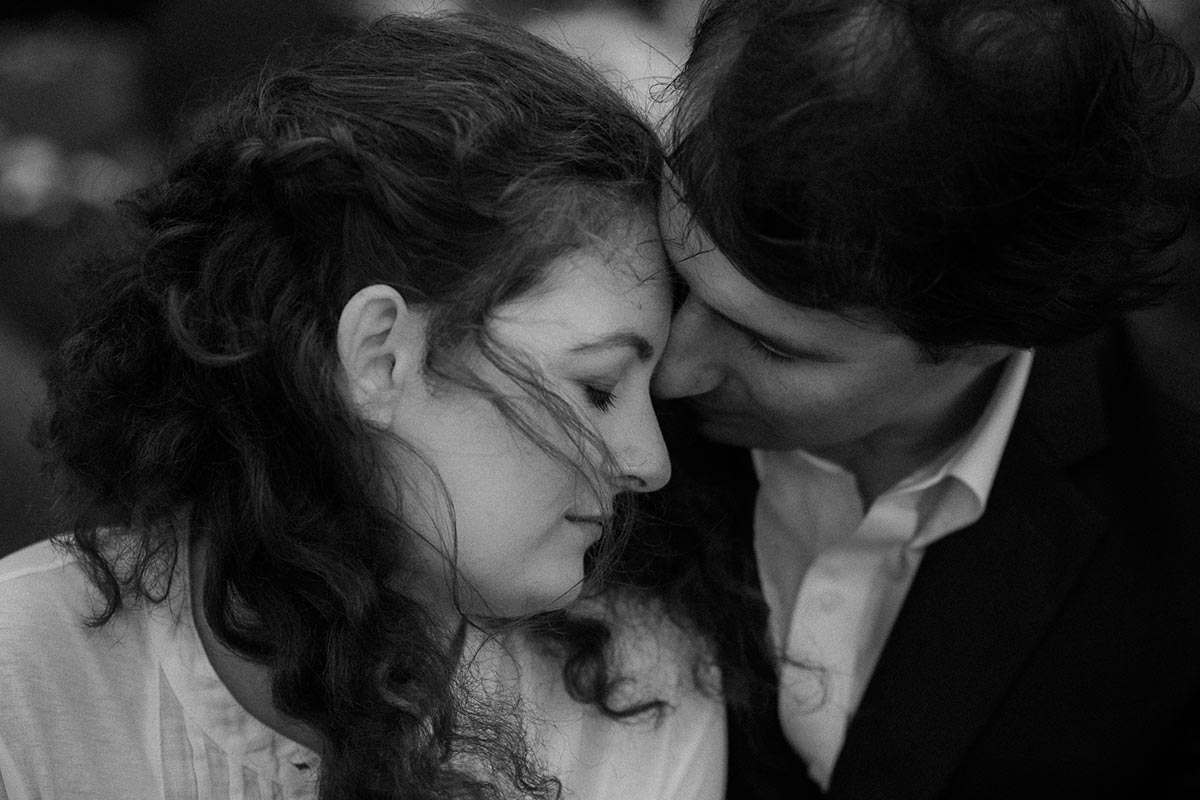 I don't know where to start with this gorgeous Highland wedding in Applecross – it was such a fun-filled day from start to finish with so many special little details. Kirsty and Angus chose this beautiful village on the west coast of Scotland because it is an important place in her family. Her grandfather and great grandparents lived here, her parents have a house there and it's somewhere that she and Angus loved to spend time.
The priorities for them was to make sure there they could spend as much time as possible with their friends and family, some of whom had travelled from as far away as Australia so Kirsty asked me if it was possible for them to have their bride and groom session before the ceremony so they could go straight into the partying afterwards. I thought this was a great idea and after they had both got ready in adjoining houses on the little village main street, we headed off to take some photographs before making our way to the ceremony.
Kirsty and Angus had chosen to have a humanist ceremony in the local deconsecrated church, where Kirsty's grandfather, great aunt and great grandparents are all buried. It looked so bright and pretty inside, with lovely touches including the invitations which they had designed themselves and which were in Gaelic and English. The ceremony was conducted in Gaelic and English – Kirsty's family are all strong Gaelic speakers and it was important for her to have part of the ceremony in Gaelic – during the signing of the register, her father sang a beautiful song he had composed – 'An Uiseag' – the Skylark – which was very emotional.
After some family photographs had been taken everyone made their way up to the reception at Hartfield House, a hostel in the village, which they hired for the whole weekend. With the help of friends and family the hall had been transformed into a lovely reception venue with fantastic food provided by the team at the Applecross Walled Garden. The choices included fresh langoustines from the bay and local venison – Kirsty and Angus wanted to have as much local produce as possible.
Kirsty's mum made small bouquets using dried lavender and larkspur and her 1950s vintage wedding dress was from Elizabeth Harvey. A Maclean wrap made from an old kilt of her father's kept her warm in the cool September air. Angus and the groomsmen wore kilts from MacGregor and MacDuff in London.
The Cask Strength Ceilidh Band kept the dancefloor busy all night and started off the ceilidh with an Orcadian Strip the Willow – Kirsty and Angus had eschewed a traditional bride and groom first dance and instead opted for a full on fill the floor tune! Friends from around the globe got stuck in and attempted (some more successfully than others) to learn some ceilidh dancing. 
See their wedding in all it's fine detail below. If you are planning an Applecross wedding, get in touch and tell me all about it.