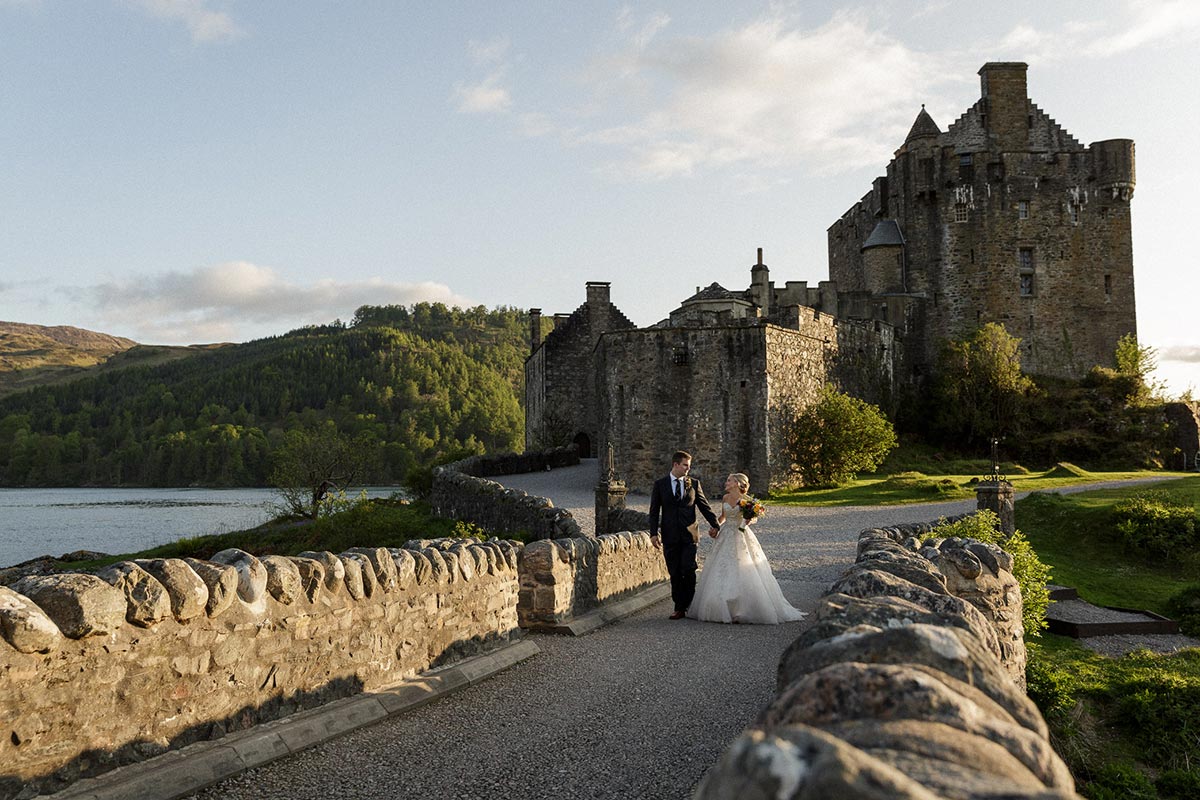 The decision to elope was an easy one for American couple Missy and Ian. They started planning a "typical" wedding and realized how easy it is to get caught up in everything. The hard part, or so they thought, was figuring out where to go. They researched many places and nothing really clicked until one day, Missy came across a blog featuring a wedding of mine on the Isle of Skye and that was the catalyst.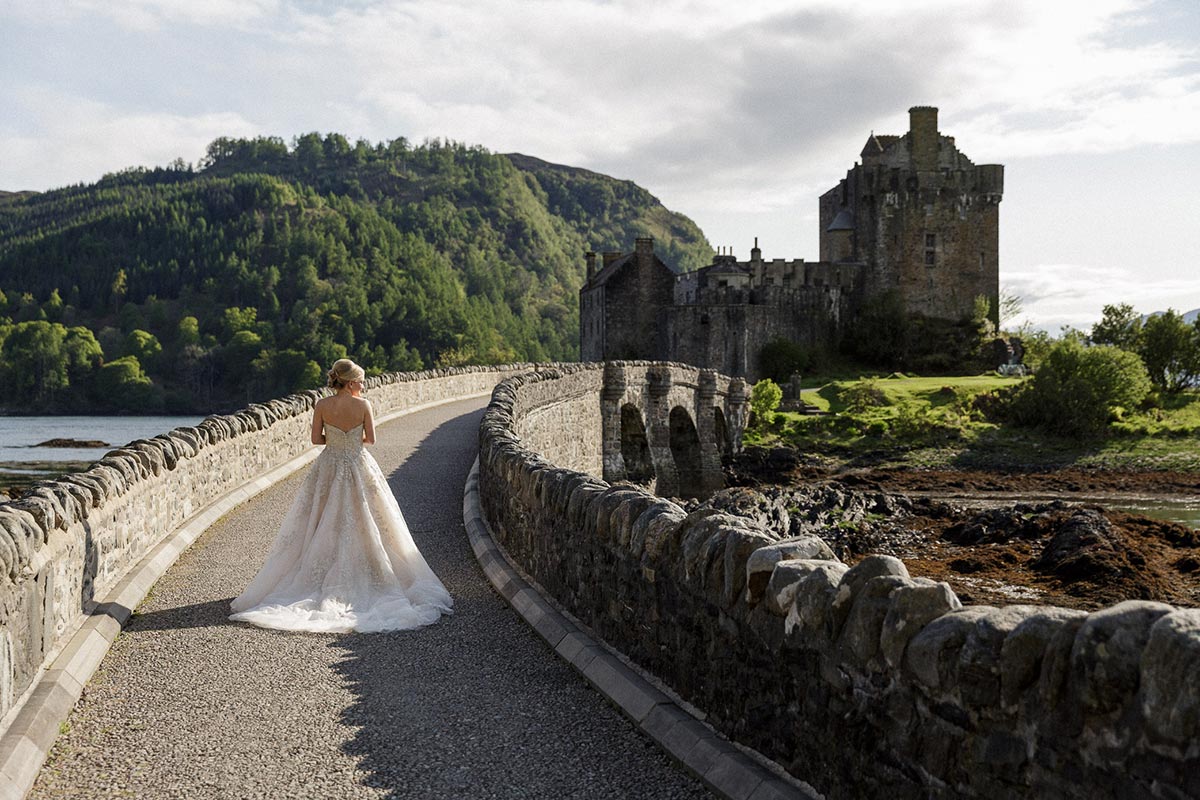 I remember laying on the couch with my laptop, looking at these photographs, while Ian was reading a book. "What about Scotland?" I said to him. His face lit up and the seed was sown. I reached out to Lynne first and her detailed and kind response made it an easy decision. Ian's grandparents spent the early part of their lives in Scotland and he had already been to visit their childhood home. I couldn't wait to get there and see it for myself.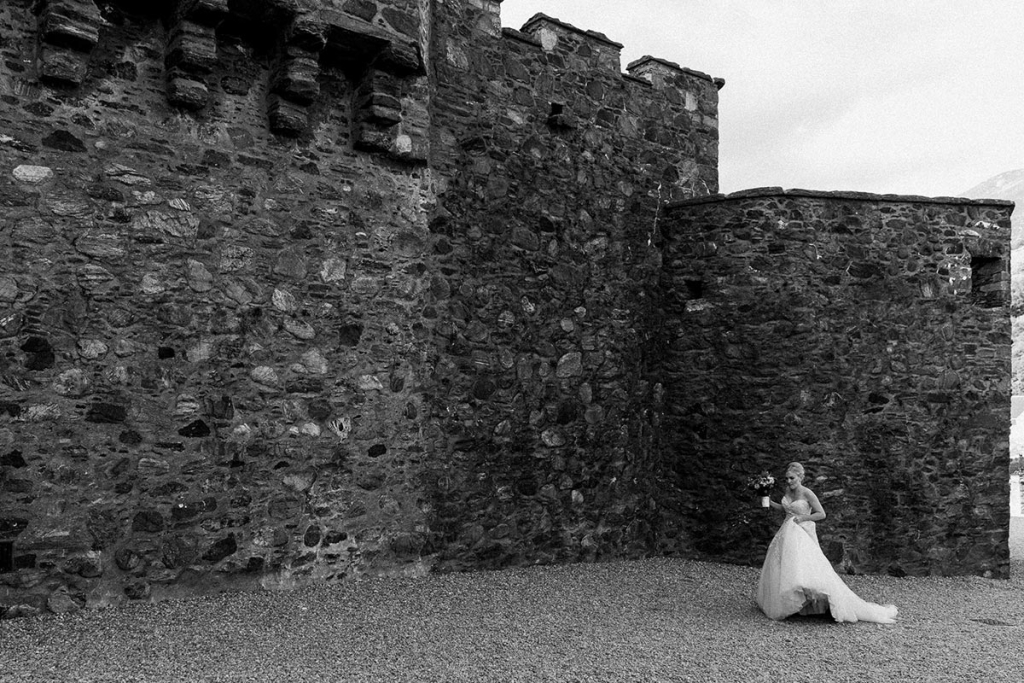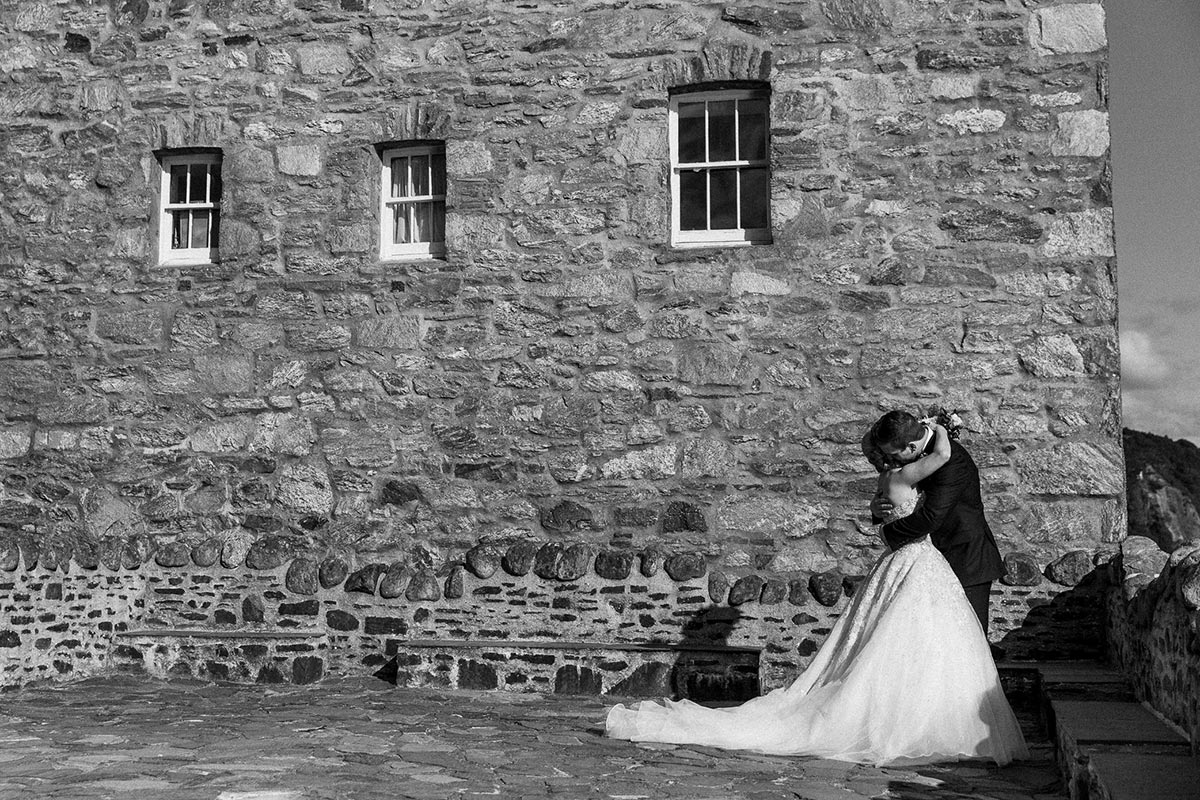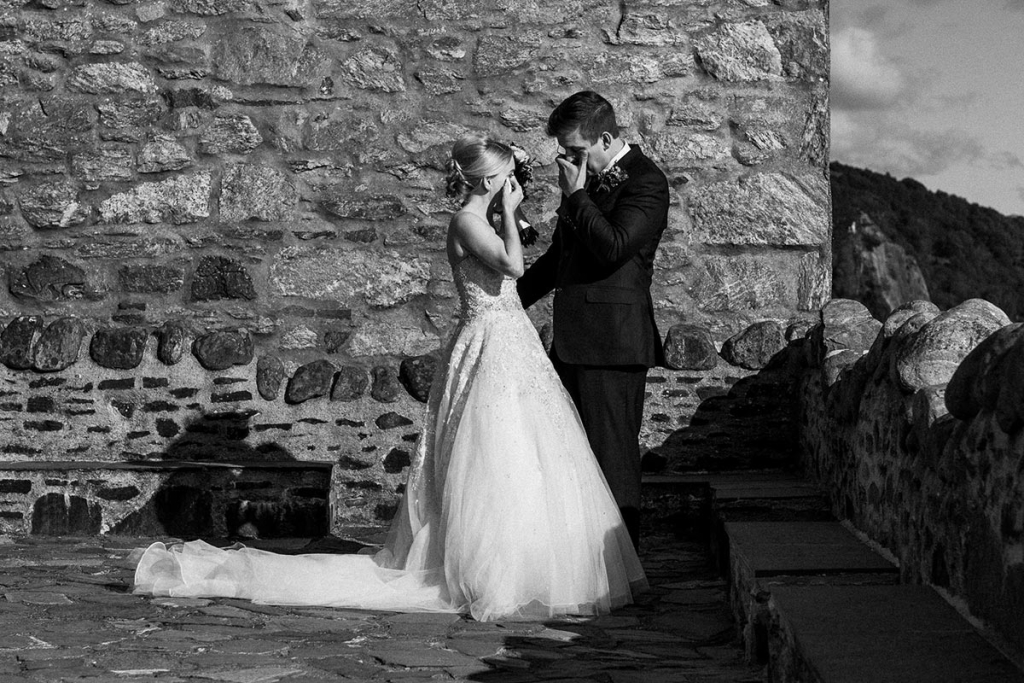 People often ask me how we planned our special day from afar. It was surprisingly easy and stress free, thanks to the amazing people we chose to help our day come together. We couldn't be happier with our decision. It was hands down the most intimate, romantic experience we've ever encountered.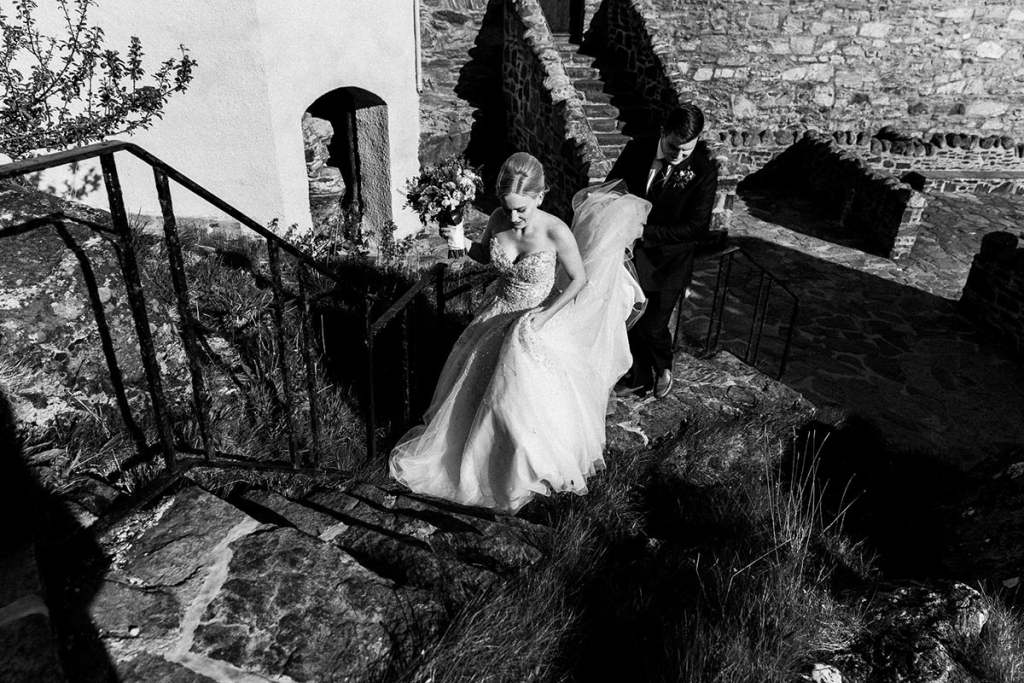 Lynne truly captured the essence of our day. We met with her in the morning to take photos before our evening ceremony.We had so much fun driving to various locations and getting to know each other.
The connection we felt with Lynne was instant. We both immediately felt comfortable with her. Trust me, if my husband says spending an entire day taking photos was enjoyable, you know she's good!
As Ian and I held each other close on the cliffs edge at a ruined castle, I just laid on his chest and listened to him breath. It was like nothing I've ever experienced before. I kept whispering, "Can you believe that this is actually real?"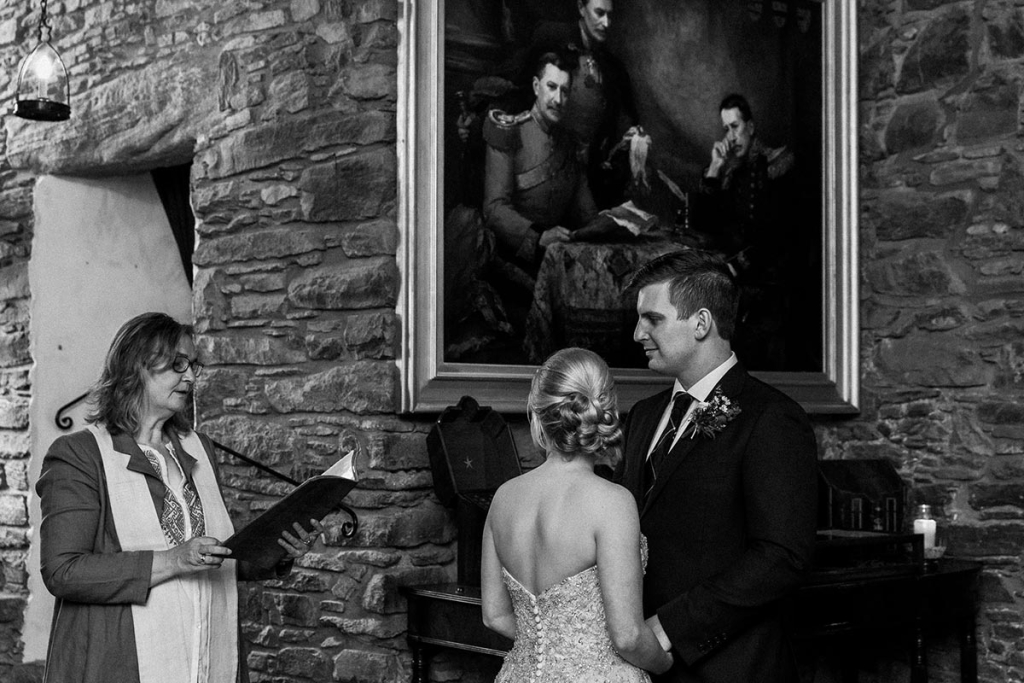 After we spent some time with Lynne on Skye taking some gorgeous photographs we headed back in the car to our hotel in  Plockton to freshen up and get ready for the ceremony itself. Things were starting to seem quite real by this point. While we had been out, Donald the florist had delivered the stunning bouquet and button holes to the hotel.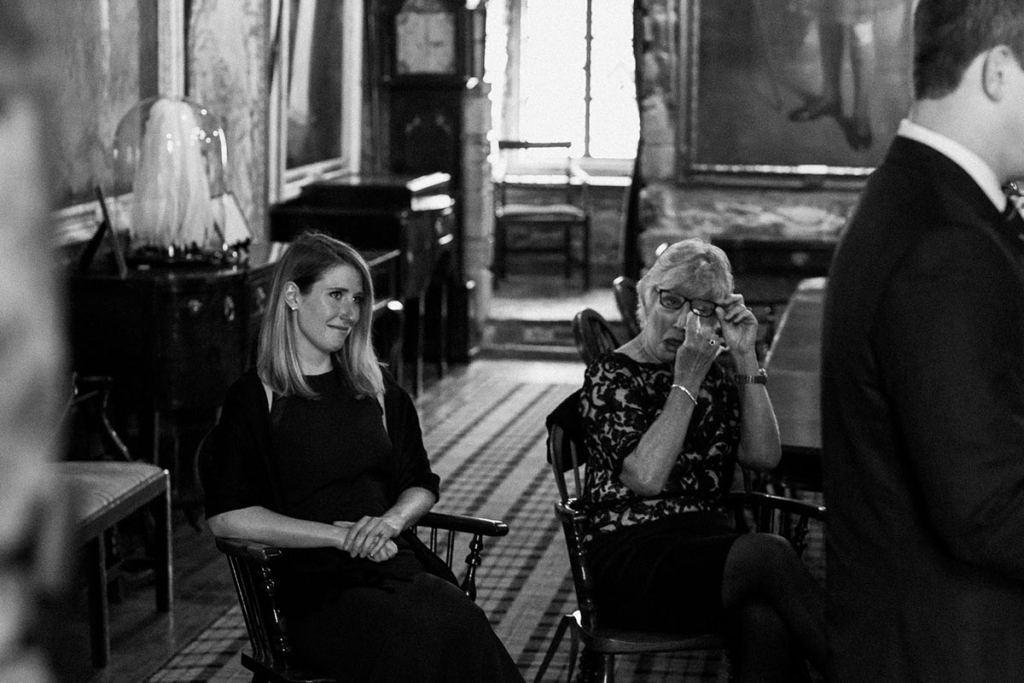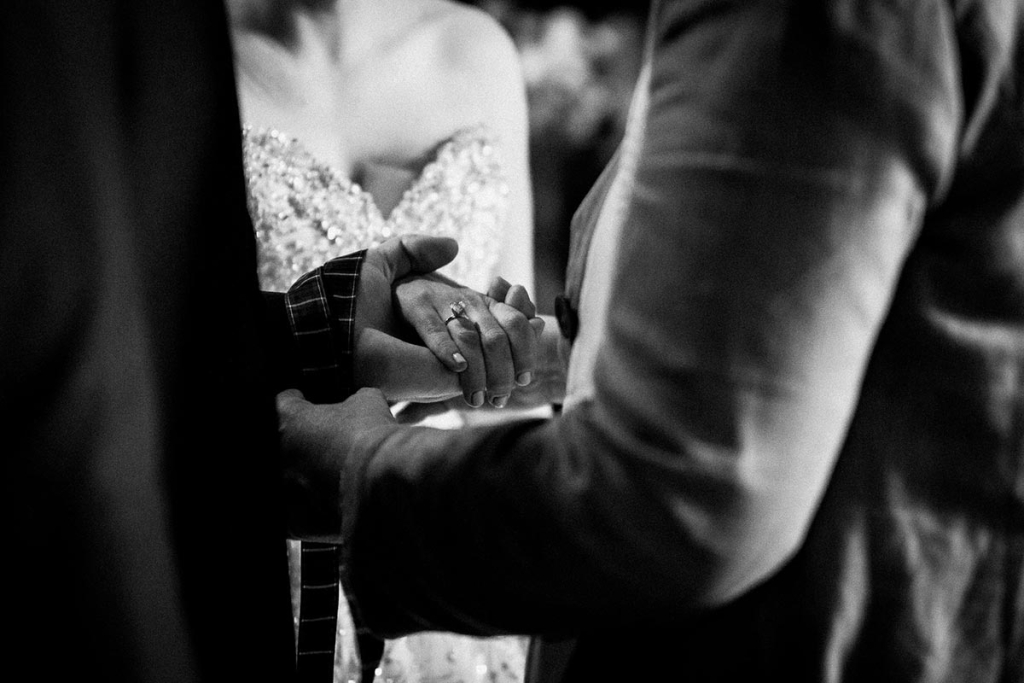 We had asked for a sprig of heather to be in the bouquet and buttonhole – a simple tribute to Ian's Scottish grandmother. When we left after our wedding we traveled to the grave site of Ian's great grandfather where we left our bouquet and button hole – that was quite an emotional moment.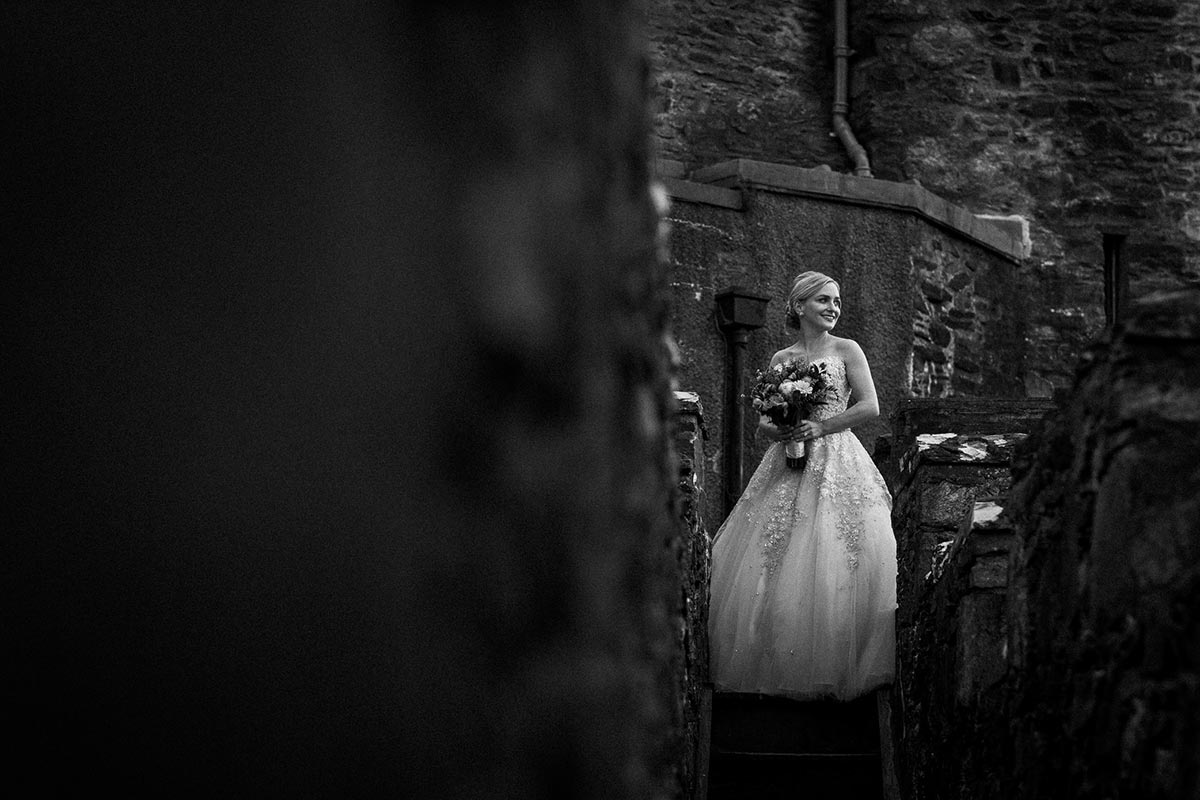 I still replay the moment that Ian saw me in my bridal gown for the first time. He was standing looking toward the water in the castle courtyard. My heart was so full. He turned around, grinned with that smile I can't get enough of, and started to cry. He said he had never seen someone so beautiful in his entire life. I truly never envisioned such a heartfelt, intimate first look. It wasn't really something I thought about prior to the day of our wedding.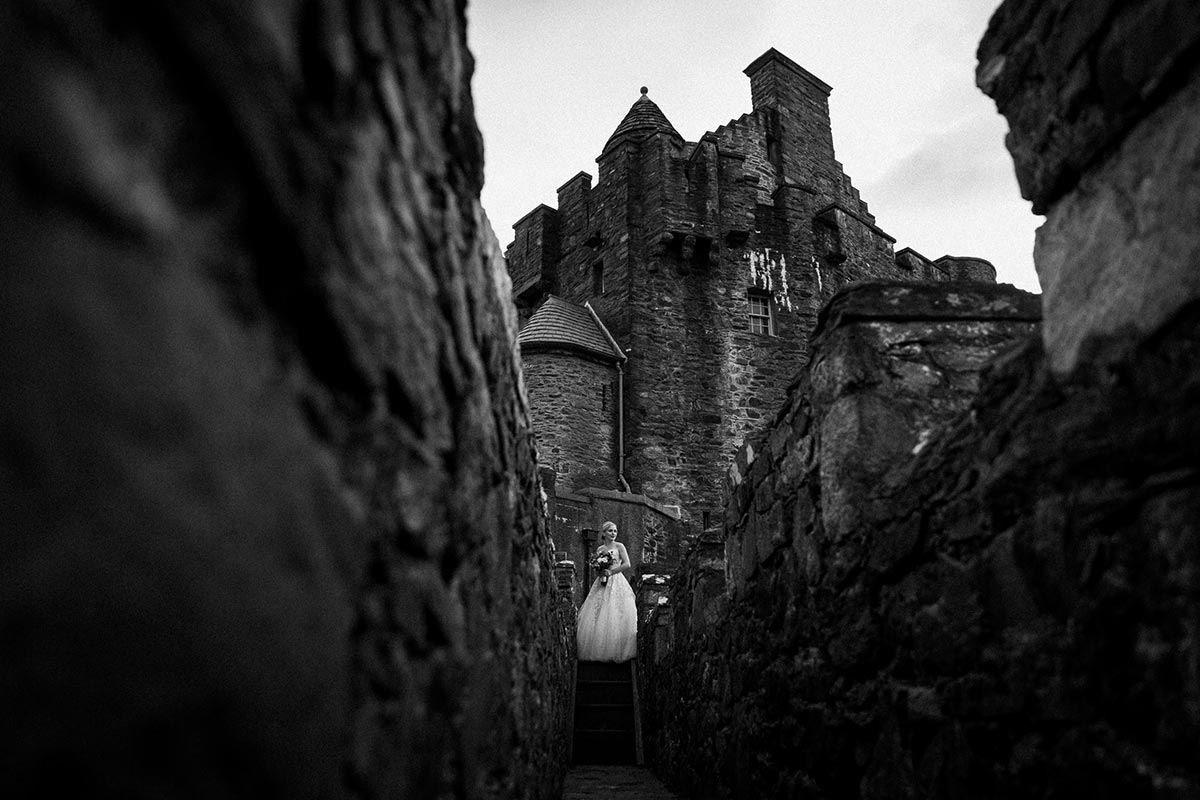 Our celebrant, Sonja Eckl-Riel, was a dream come true. Her presence was especially unique. She filled the room with positive energy and love and put so much heart and emotion into creating our ceremony. From the first words she spoke, we were both in tears.  A couple of months prior to our ceremony Sonja asked us to answer a set of questions individually and email them to her privately. She intertwined our answers within the ceremony that she composed for us.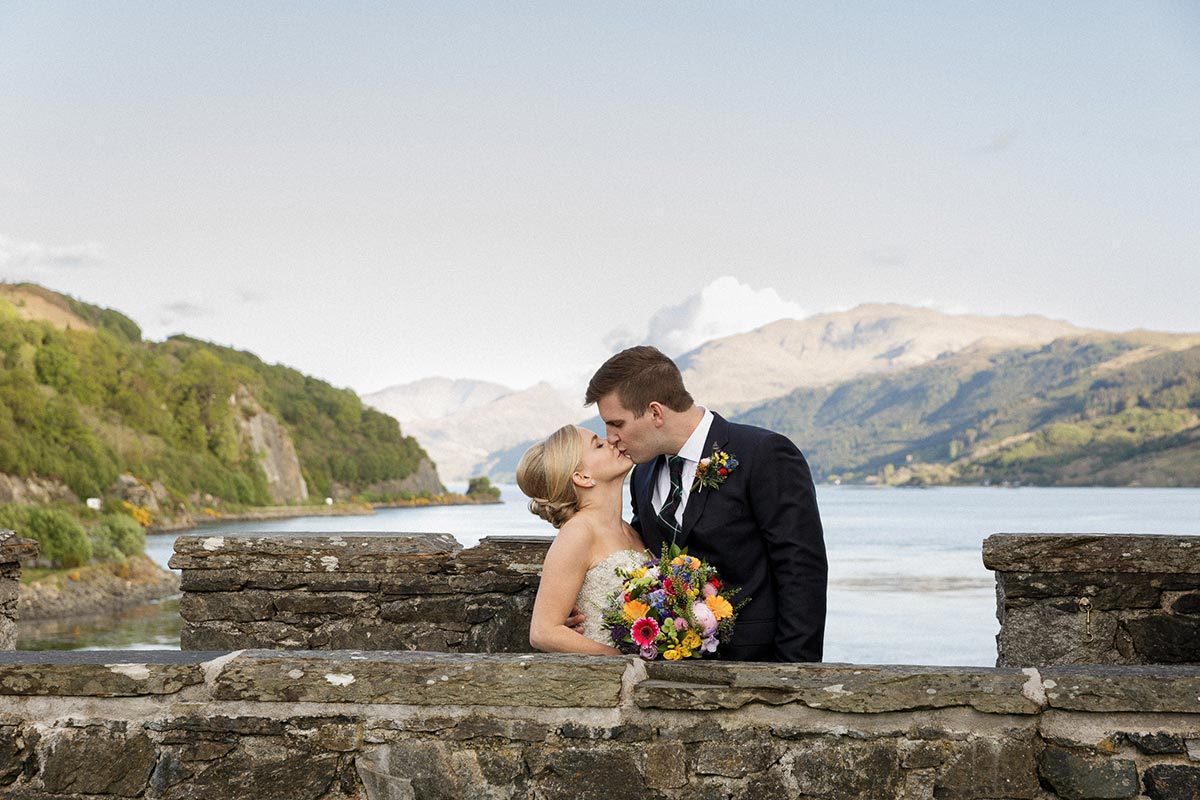 Neither of us knew what was coming. We listened as she described what we each wrote to her about one another. We both decided that we would not write our vows but rather come up with them in the moment. It was so special. I should have known better not to let Ian go first! It was difficult to get through mine. We later wrote down what we said to each other and have it in a box with all of our wedding memories.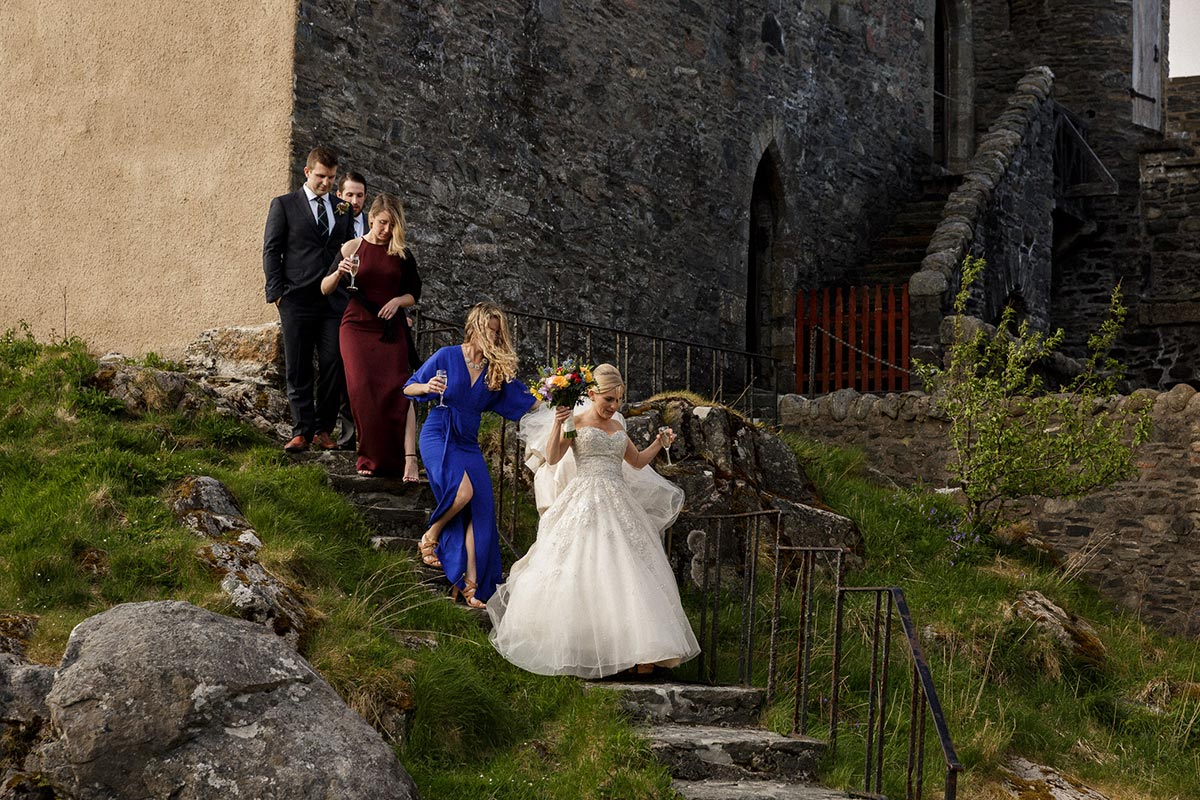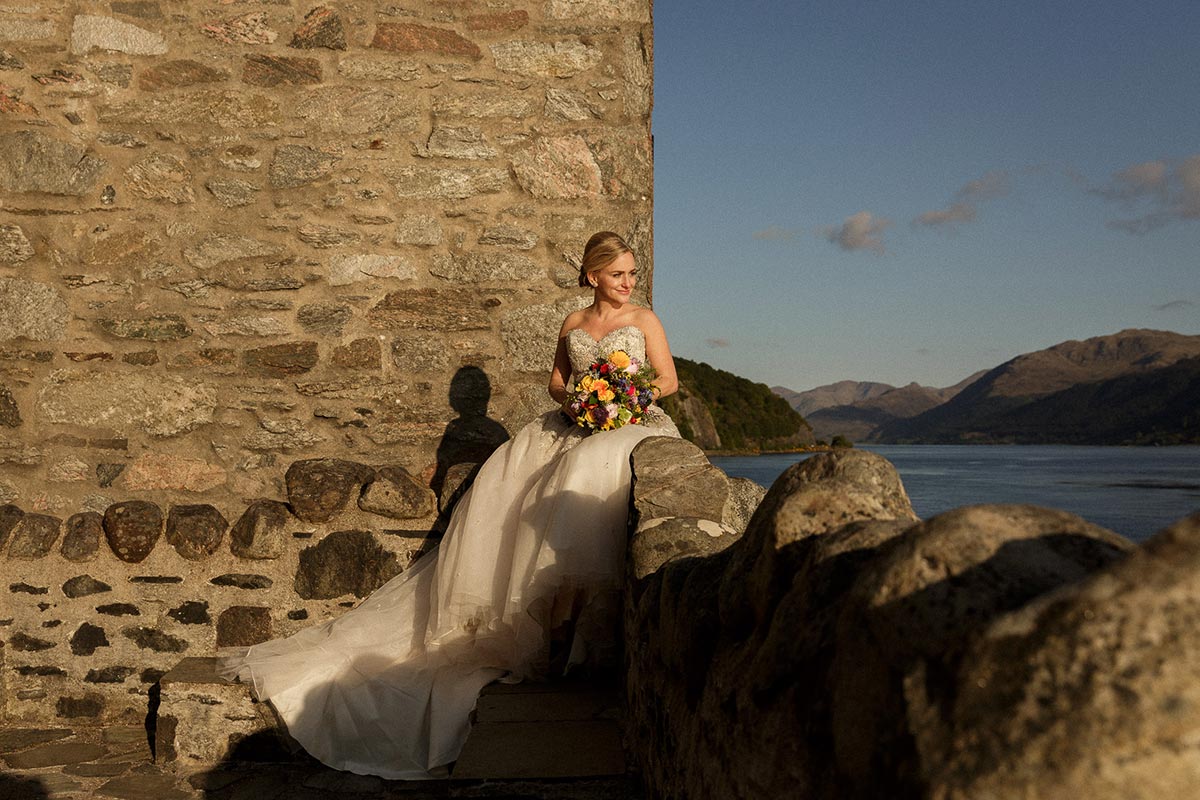 Anyone who saw me at the castle can testify that I did not stop smiling the entire time. I swear, my face was getting sore. I couldn't believe that this dream was becoming reality, and the best part is, we would never forget the way we felt during that moment. We didn't get mixed up in the jumble of wedding planning, we simply focused on our love and allowed our fairytale to play out. We often reflect on our day and the emotions we felt and it provides a simple reminder of the reason we eloped: to focus solely on one another and be fully present for such a beautiful occasion.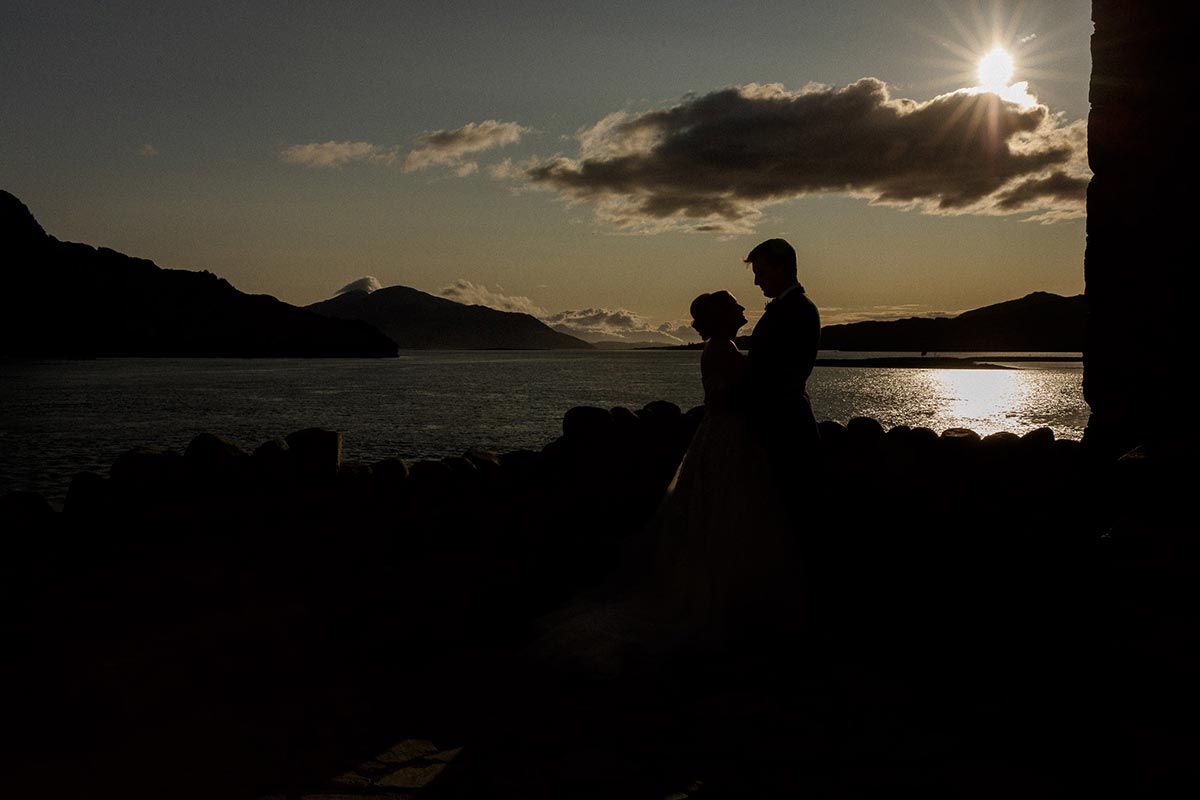 Every aspect of our day was perfect. We had a traditional hand fastening ceremony to symbolize eternity, as well as a Quaich ceremony, where we drank Scotch together. We even found our own Quaich to take home with us! After finishing champagne and taking some more photos, I remember Lynne saying alright, now let's head back to Plockton (the most perfect village ever) so you guys can cut the cake. As simple as it sounds, I couldn't believe all of these beautiful moments were ours. These generous souls on the West Coast of Scotland all came together to make sure our day was special. The florist delivered our bouquet to while we were out taking photos and left a beautiful card, as did our cake maker. The bouquet and the cake both took my breath away. The owner of the hotel even gave us beautiful wooden placemats as a keepsake. We will cherish them forever, along with the cards we received from the "vendors." I quote that because they were far to kind and accommodating, quite different from what one would experience when planning in the US.