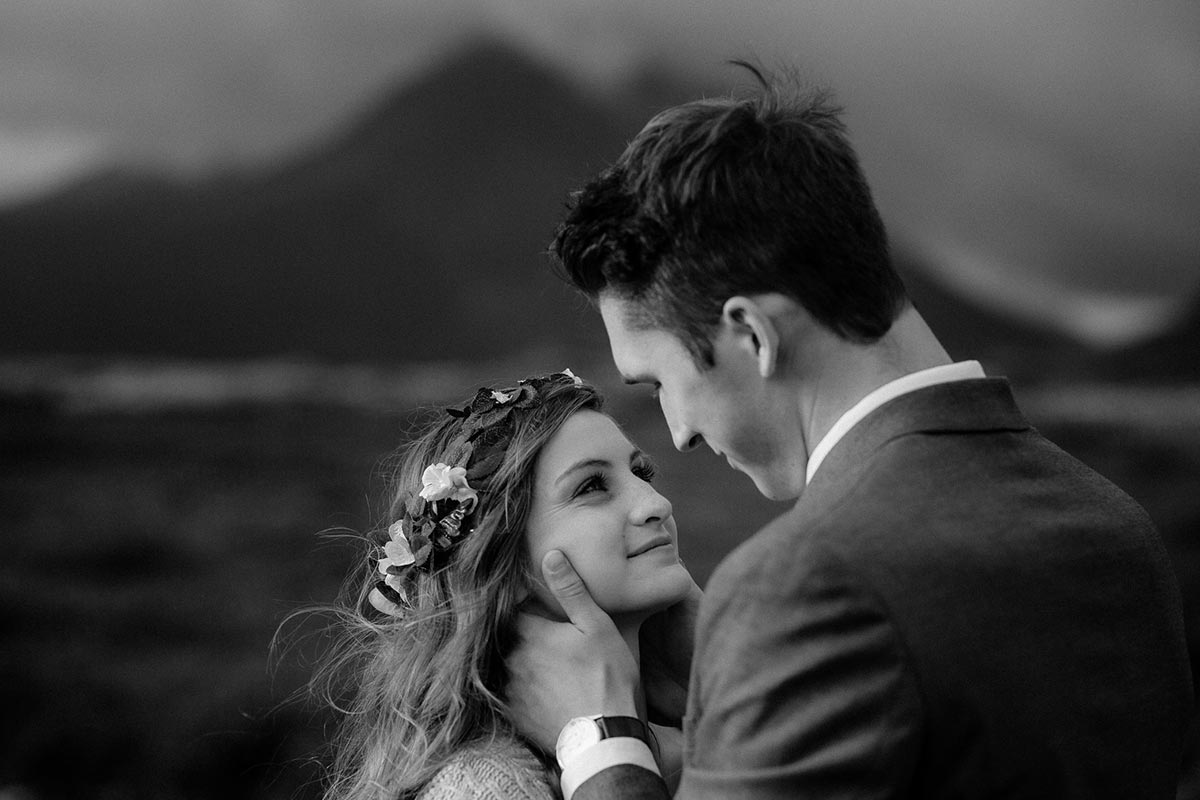 Scotland is a popular choice for honeymooning couples from all over the world and the Isle of Skye is often one of the stops on the travel itinerary. It's not difficult to see why really; the rugged beauty of its mountains and lochs around which to enjoy romantic walks combined with amazing food and the odd dram of whisky is some people's idea of bliss.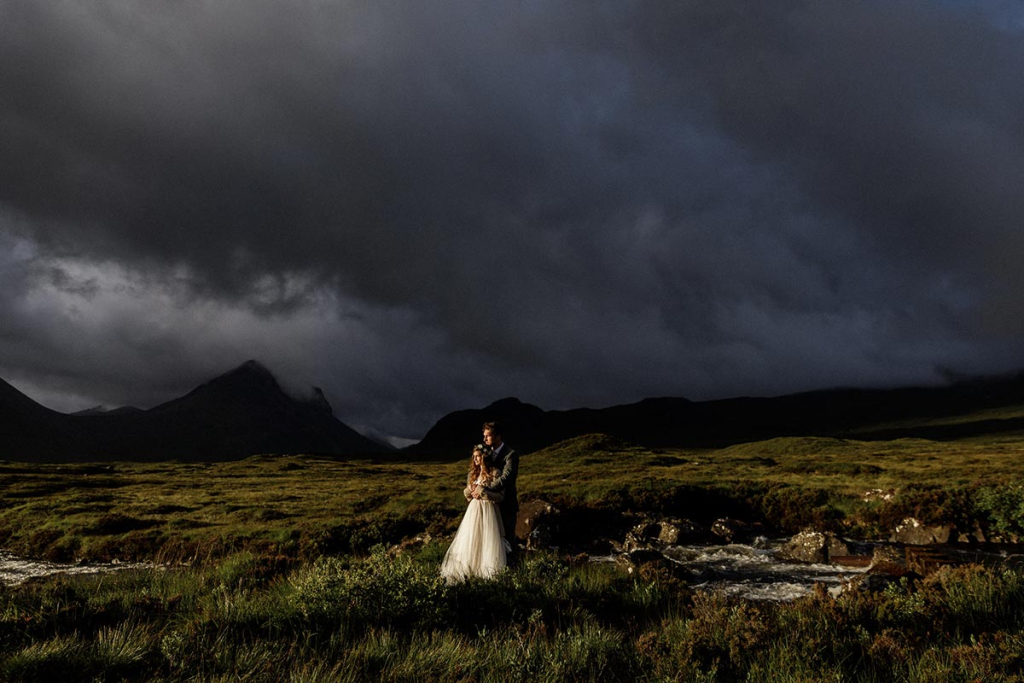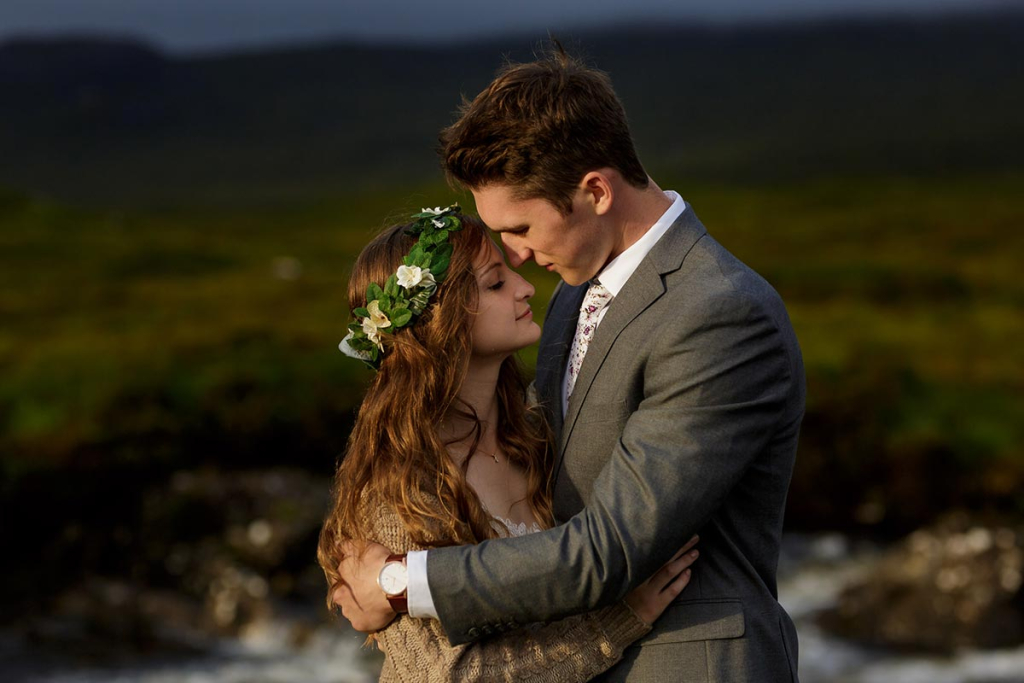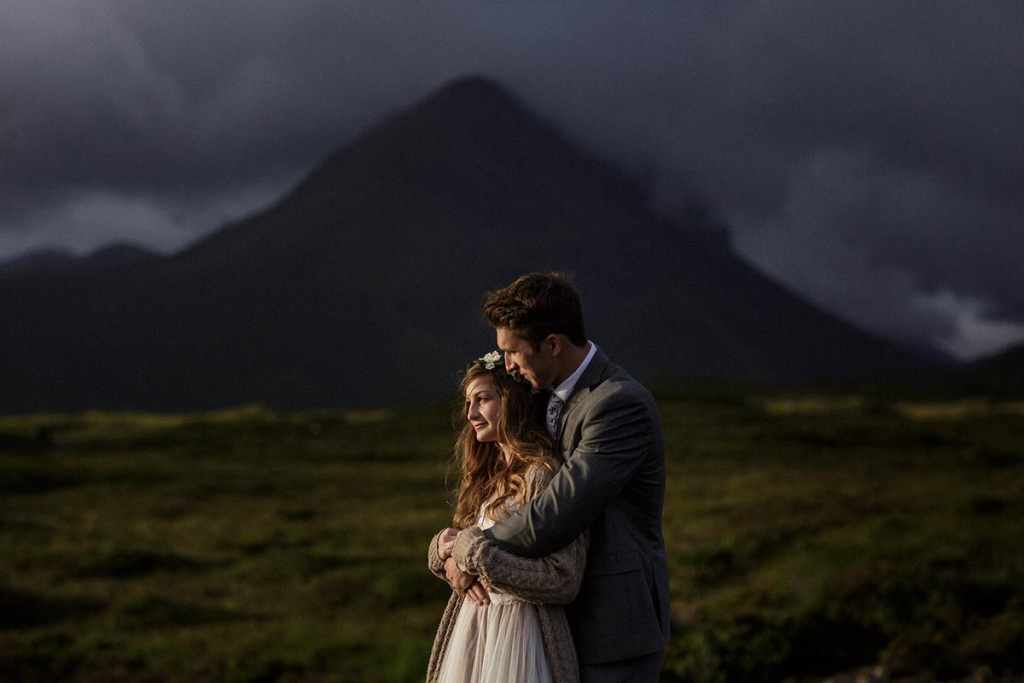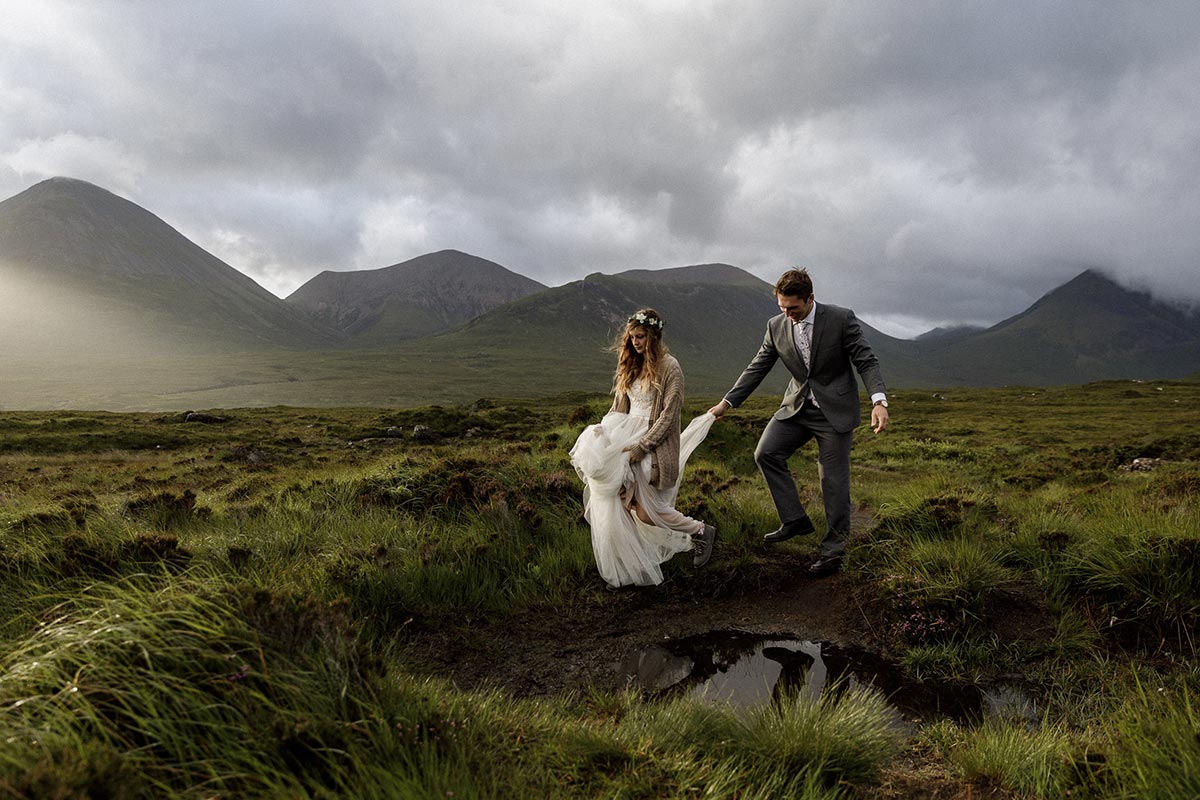 Kristen and Luke from St Louis, Missouri certainly thought so. They had fallen in love with the island when they visited once before and decided it was the perfect spot for some amazing portraits during their month long honeymoon in Europe in July. Although their wedding had been a few months earlier, at home in America, they were keen to have some beautiful photographs taken in the stunning Skye landscape and so they brought their wedding outfits with them. We met very, very early one July morning (I picked them up at 5am!)  and then we went on a little road trip together for a few hours.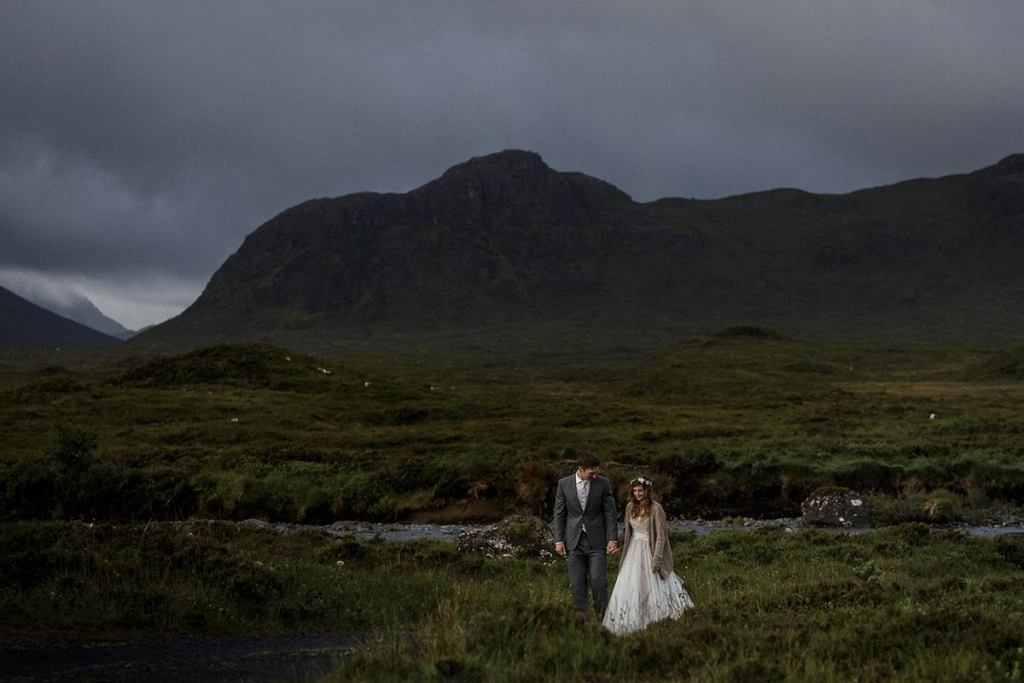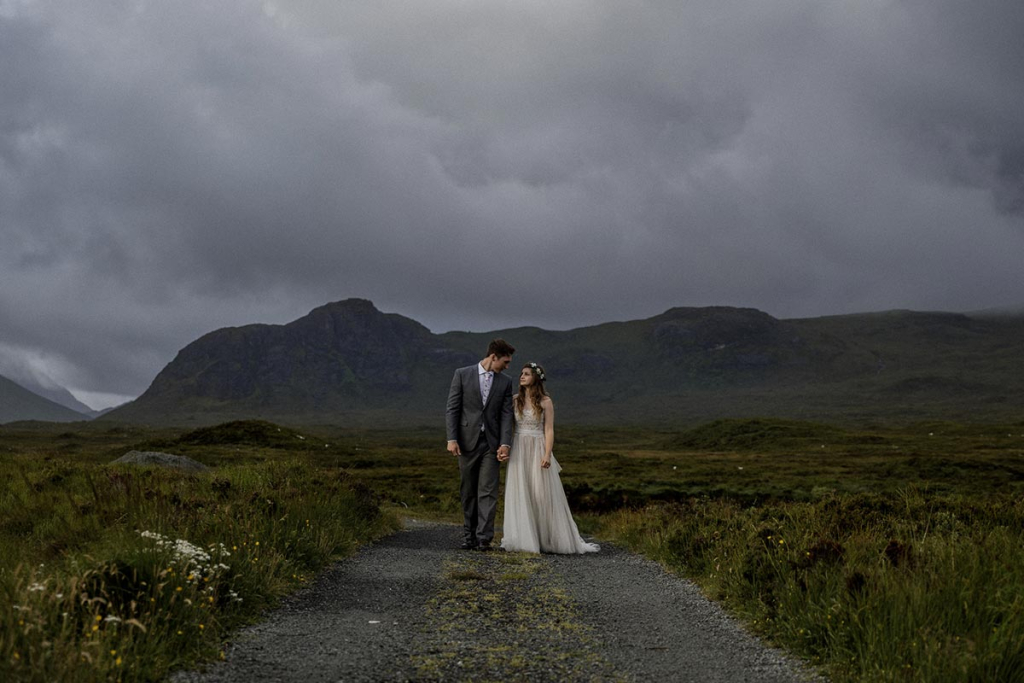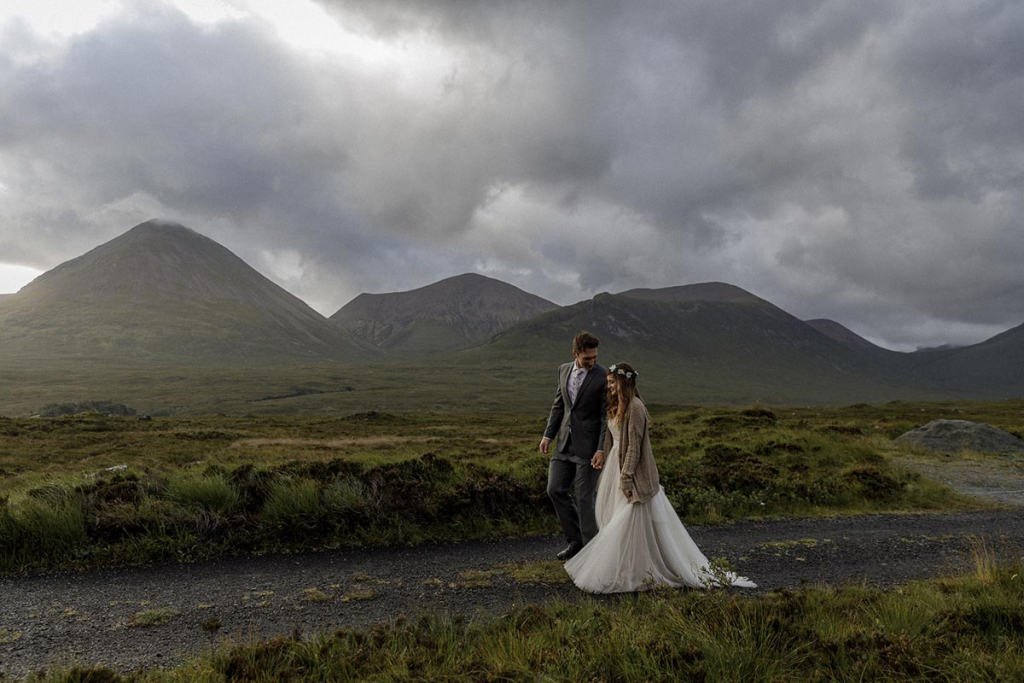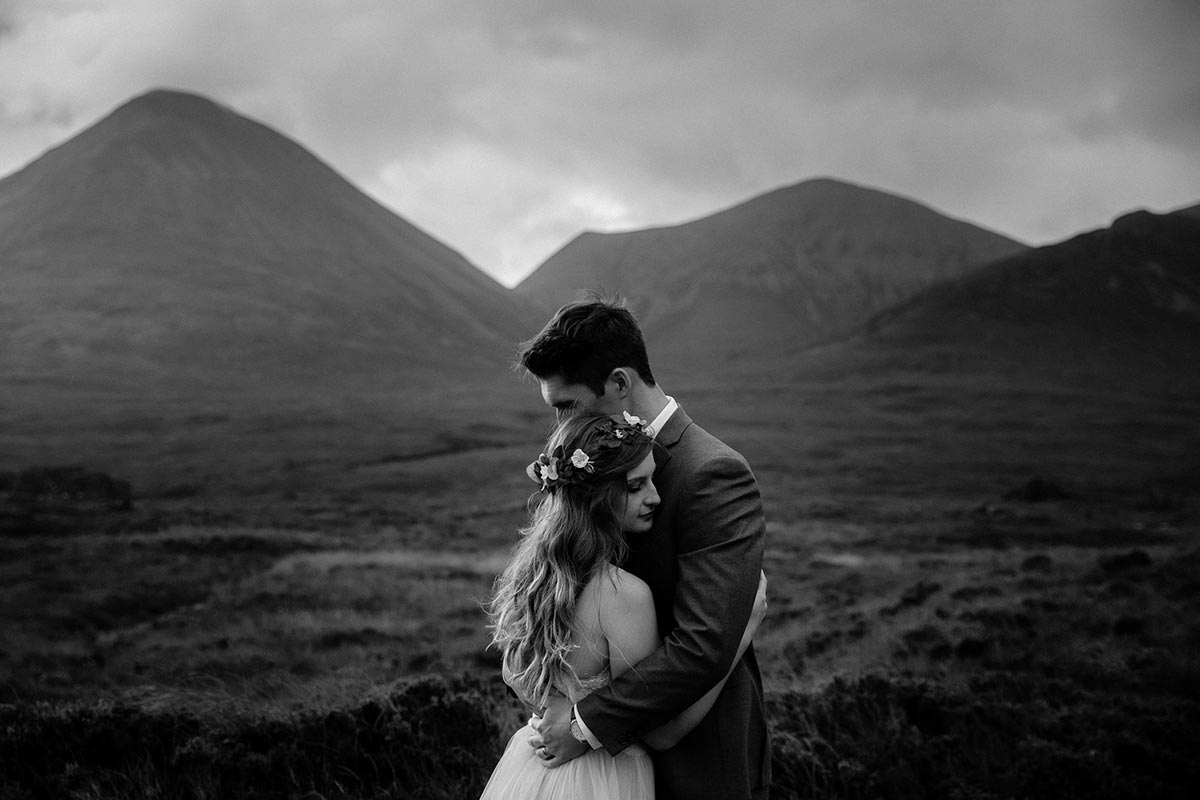 The morning was fairly cloudy which is actually my favourite for shooting in but just as we walked to the first location the sun appeared like a giant spotlight, for just the briefest of moments, and we captured these first two incredible portraits. Kristen and Luke were a dream to work with and I think we fulfilled their hopes of them going home with some lovely pictures that they can treasure through their lives together.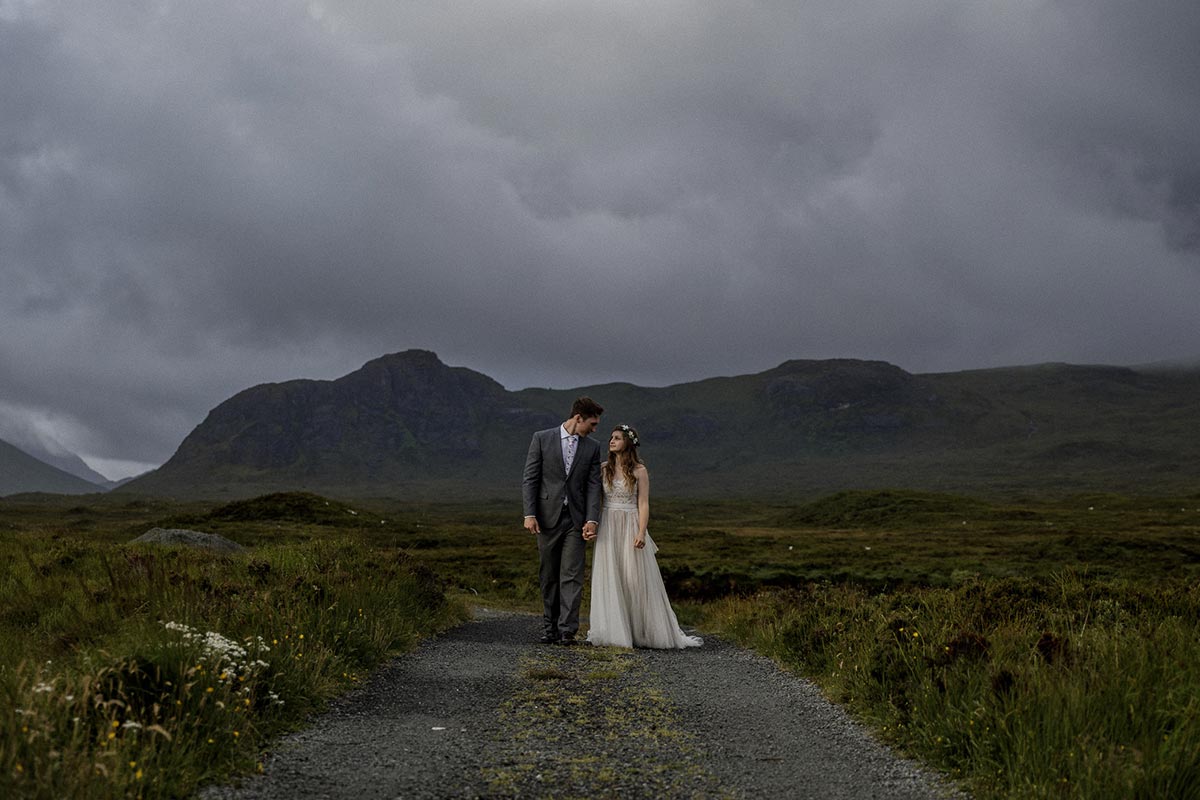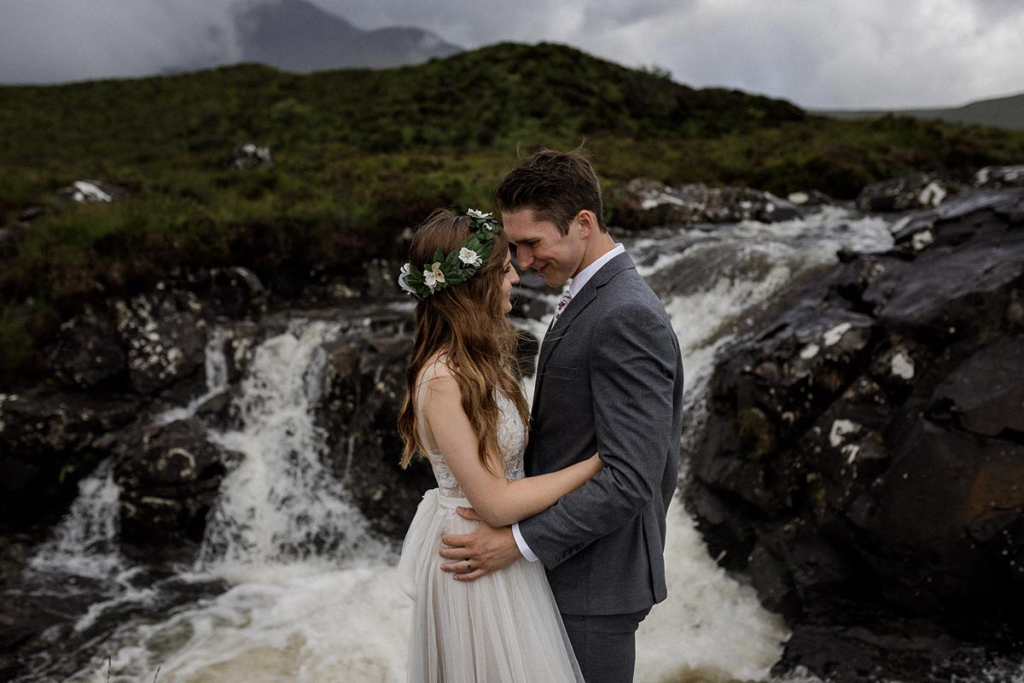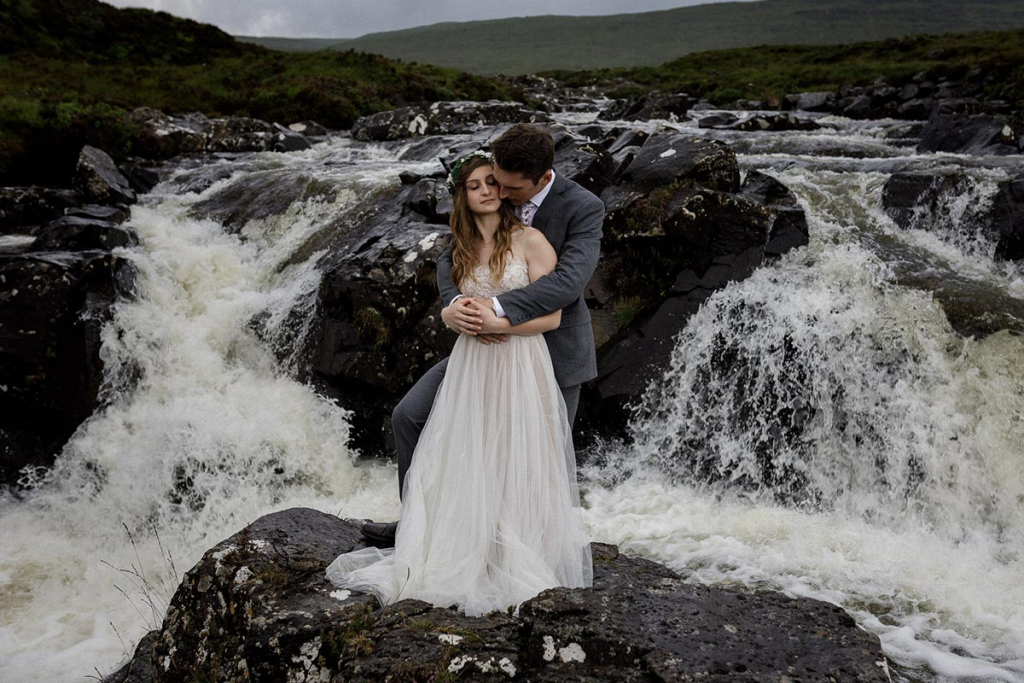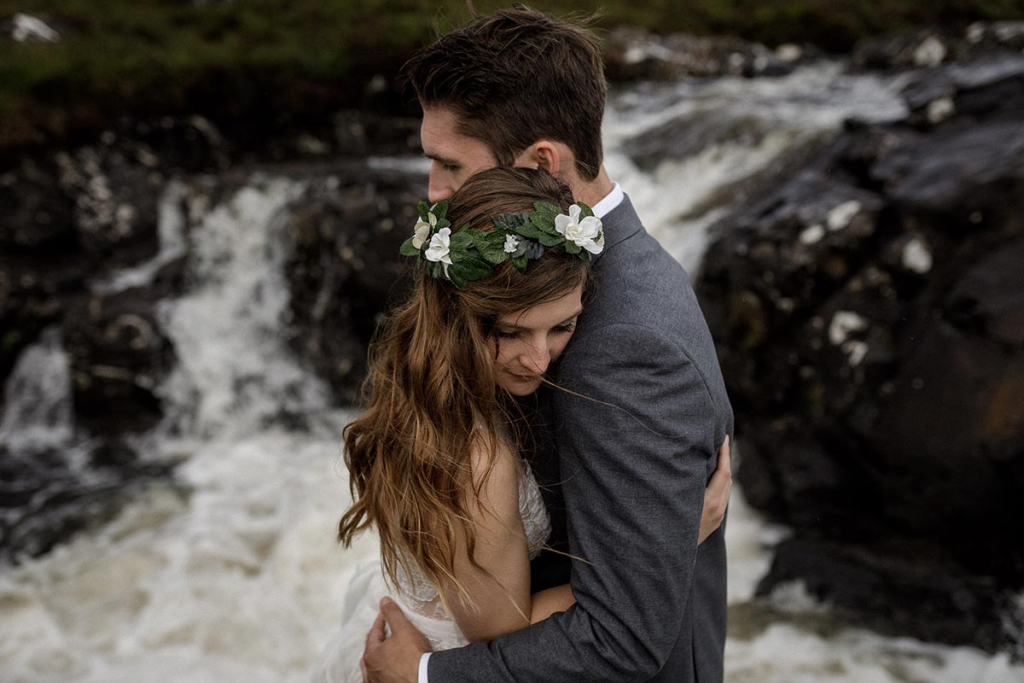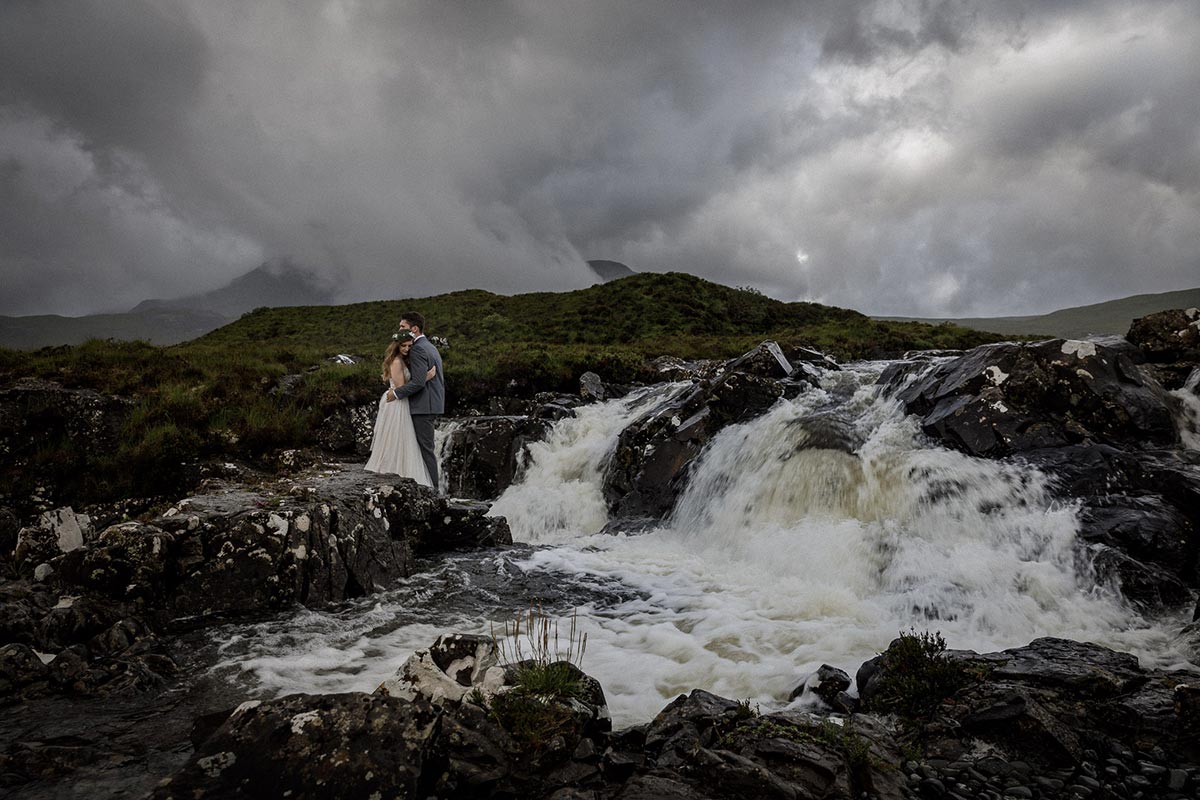 If you are honeymooning on Skye, or even if you're coming on holiday, and you like the idea of making some amazing photographs together, get in touch for information about a Love and and the Landscape shoot.