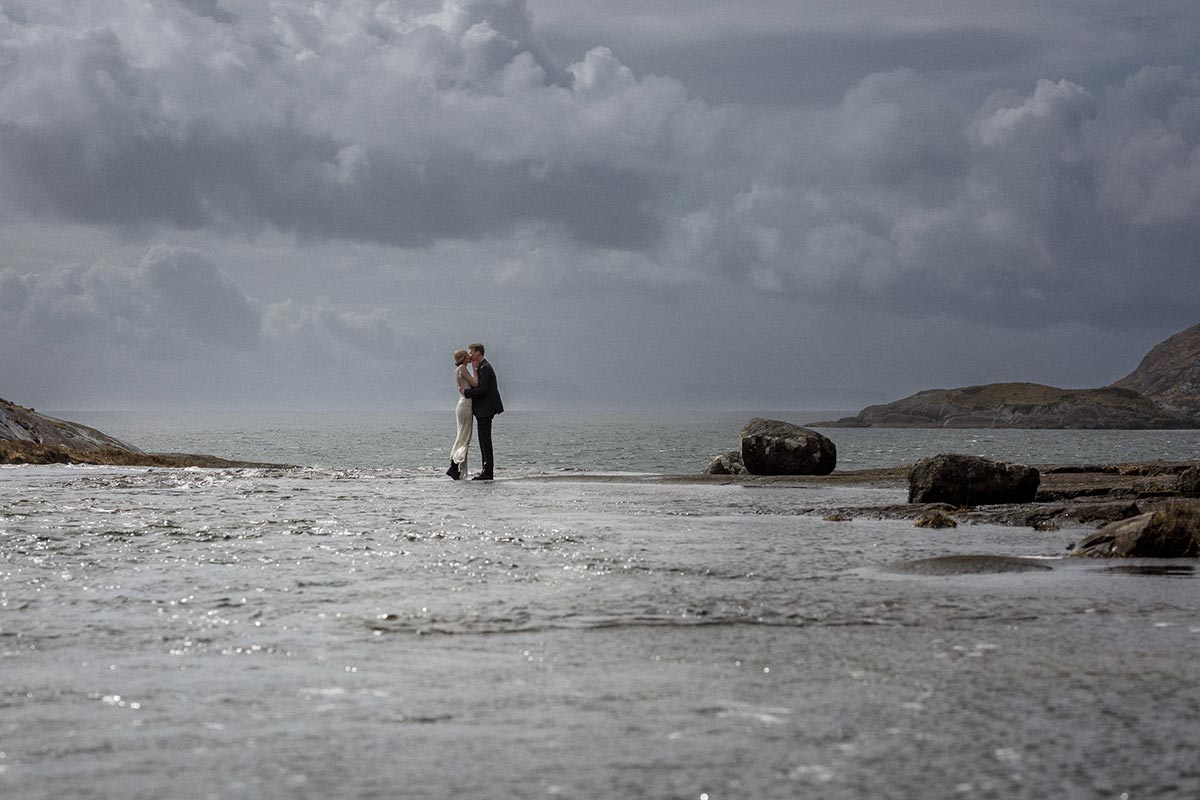 Louise and Jack eloped to the incredible Loch Coruisk on the Isle of Skye in April this year. It was a bit of a windy day with a threat of rain but luckily just a few drops fell but it was possibly one of the most dramatic light situations I've ever photographed in. One minute there were clouds giving of a soft diffused light and then the next minute the sun peeped out for a minute or two acting like a spotlight on the couple. Immediately before the ceremony began when Louise was walking towards Jack we had the most dramatic light in which she literally glowed while the towering Cuillin mountains were in shadow and brooding in the backround – totally incredible! Here's their story….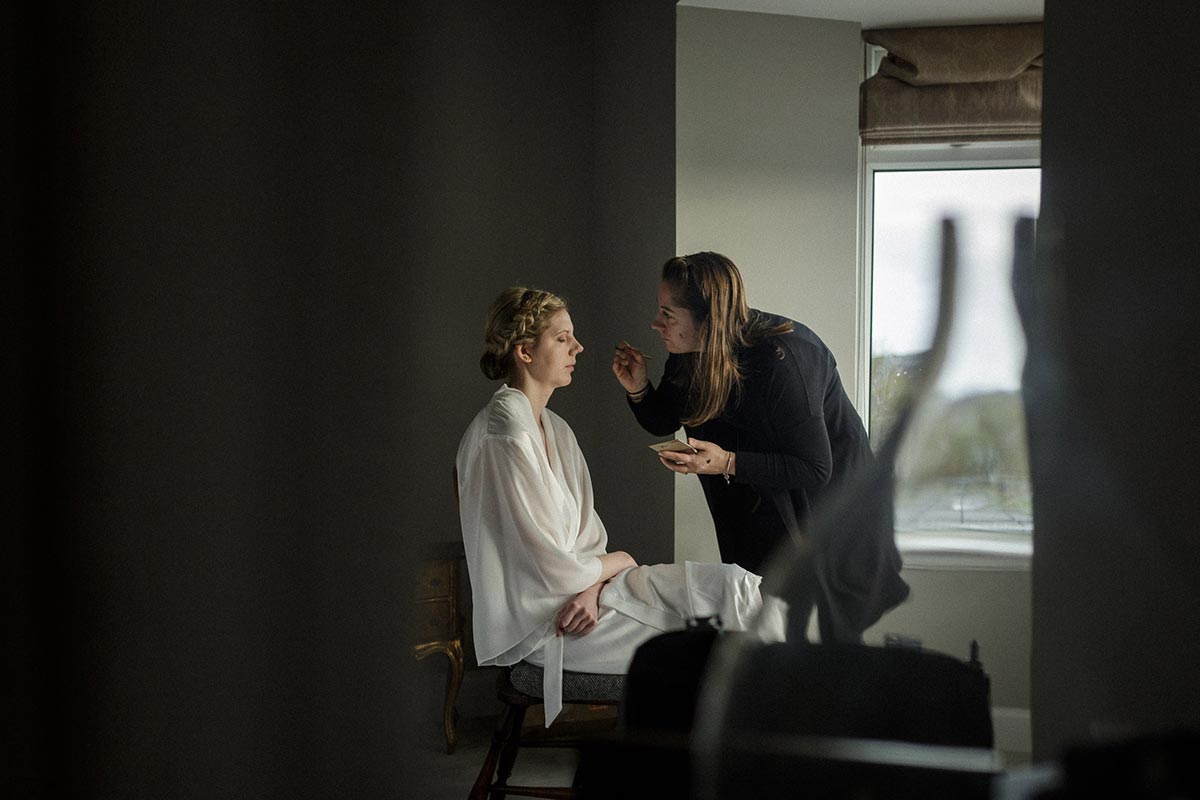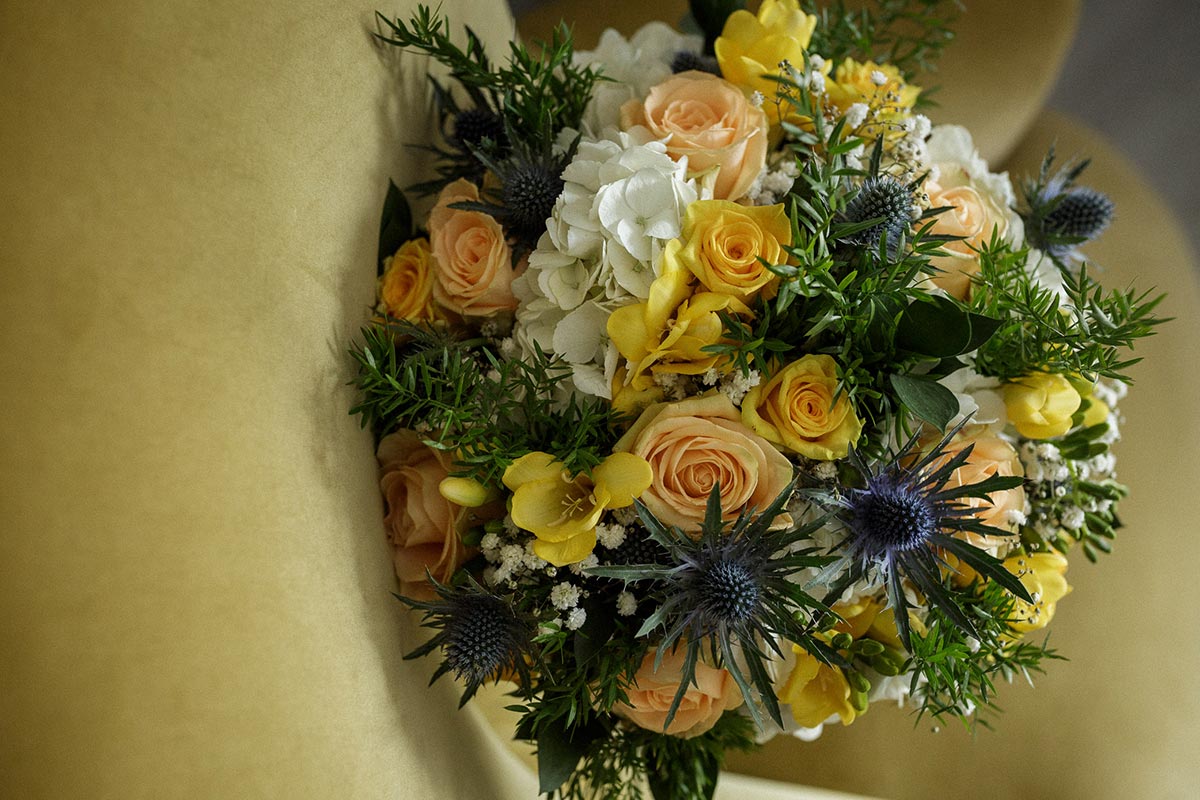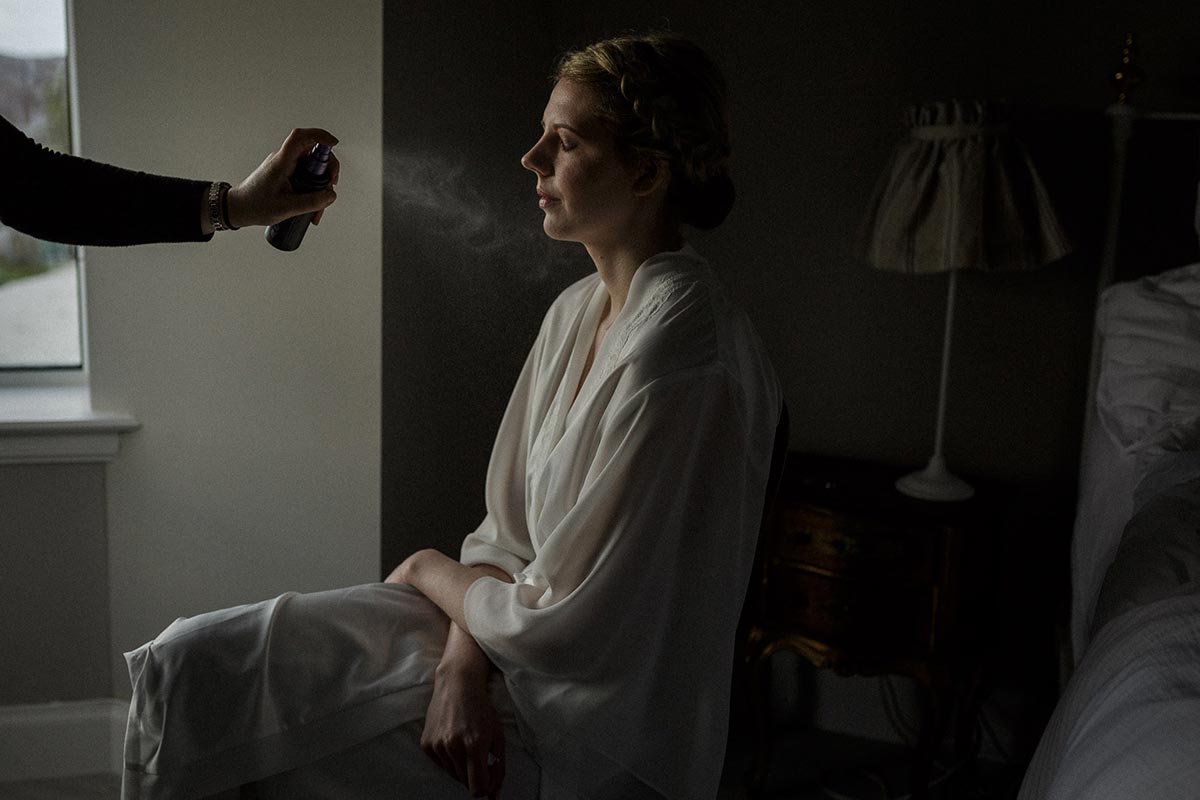 Jack and I had been together for six years when he asked me to marry him on 9thMay 2017. We were a few days into a road trip around the west coast of the United States and had just arrived at a very snowy and misty Mather's Point, at the south rim of the Grand Canyon. We could not see past the ends of our noses, never mind the breathtaking scenery of the canyon just metres in front of us!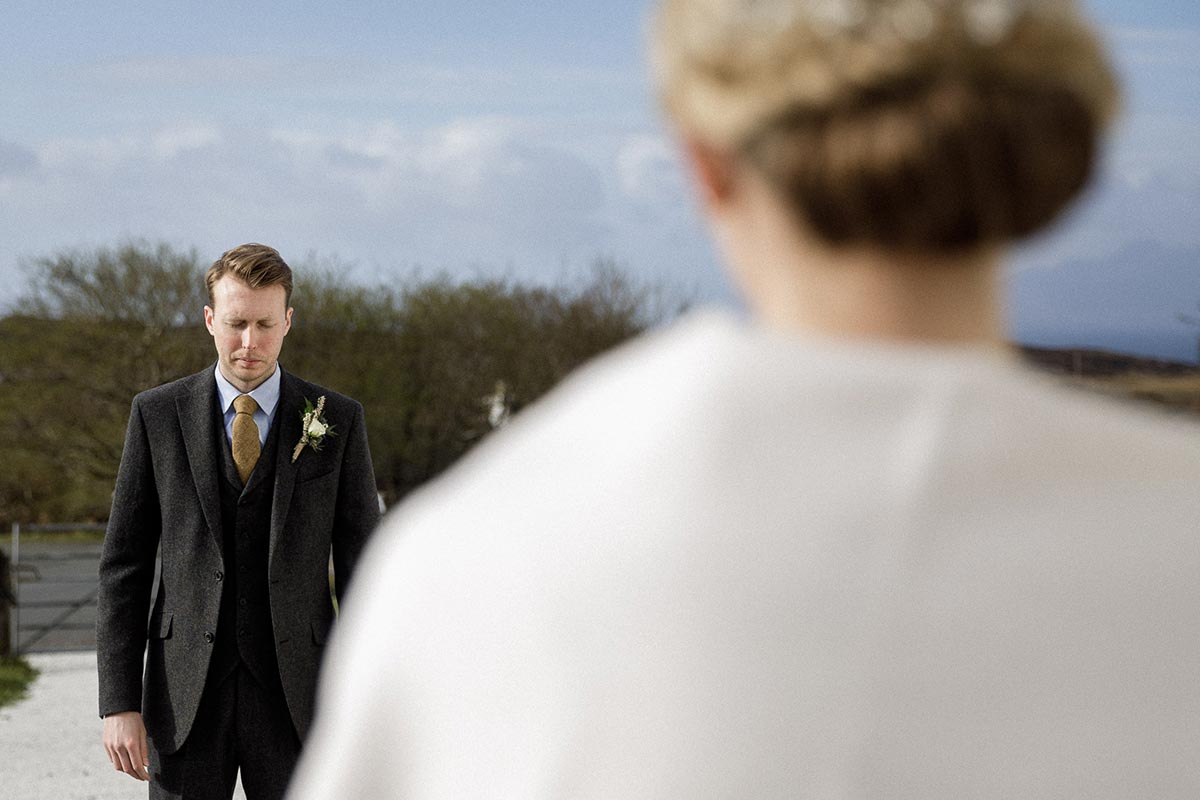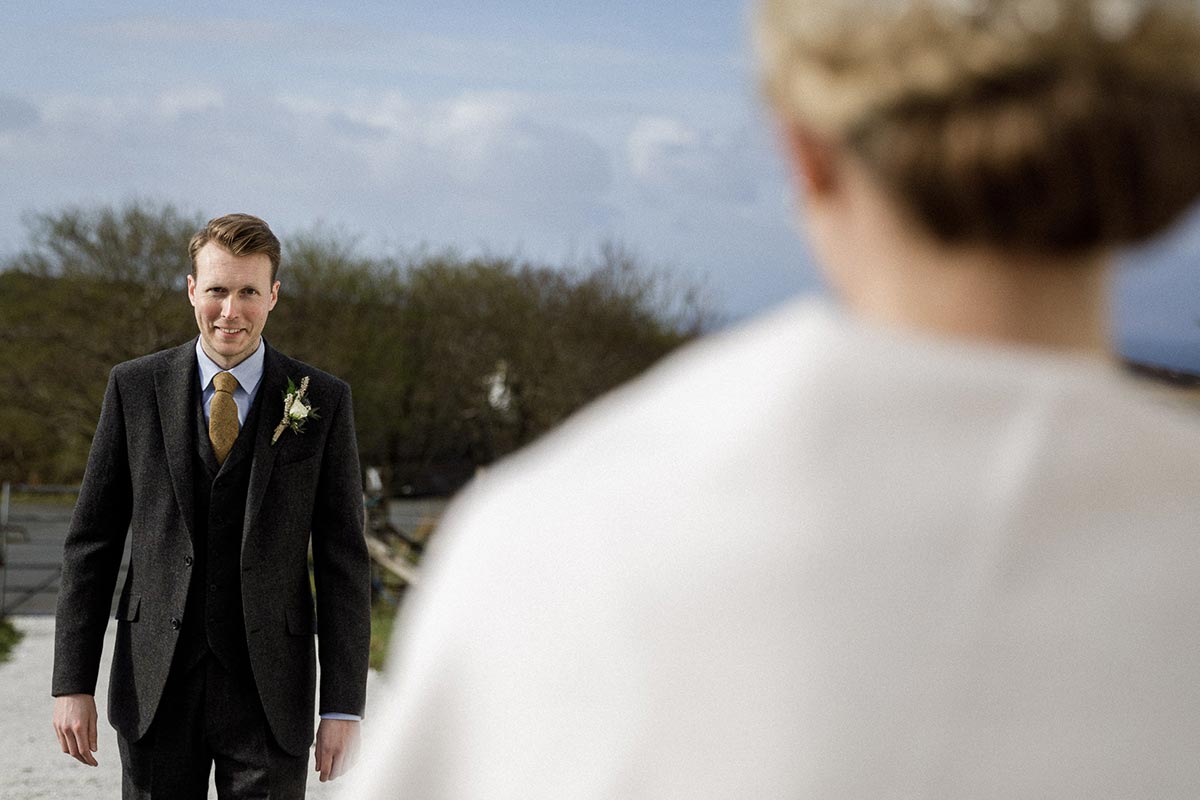 Unperturbed by the lack of a backdrop and with not a sole nearby, Jack dropped to one knee and proposed and I immediately agreed. Fortunately, the mist lifted and we did a wonderful hike into the canyon later in the day and enjoyed the overwhelming beauty of the place.
We chose and engagement ring together, a beautiful diamond solitaire, on our next stop on the road trip…Las Vegas but we decided not to join Elvis in his little white chapel.
Back home in Edinburgh, when we first started wedding planning we initially were looking at the traditional wedding recipe, church, top table, speeches etc. but we weren't enjoying the planning and realised it was because this was not us and not what we wanted.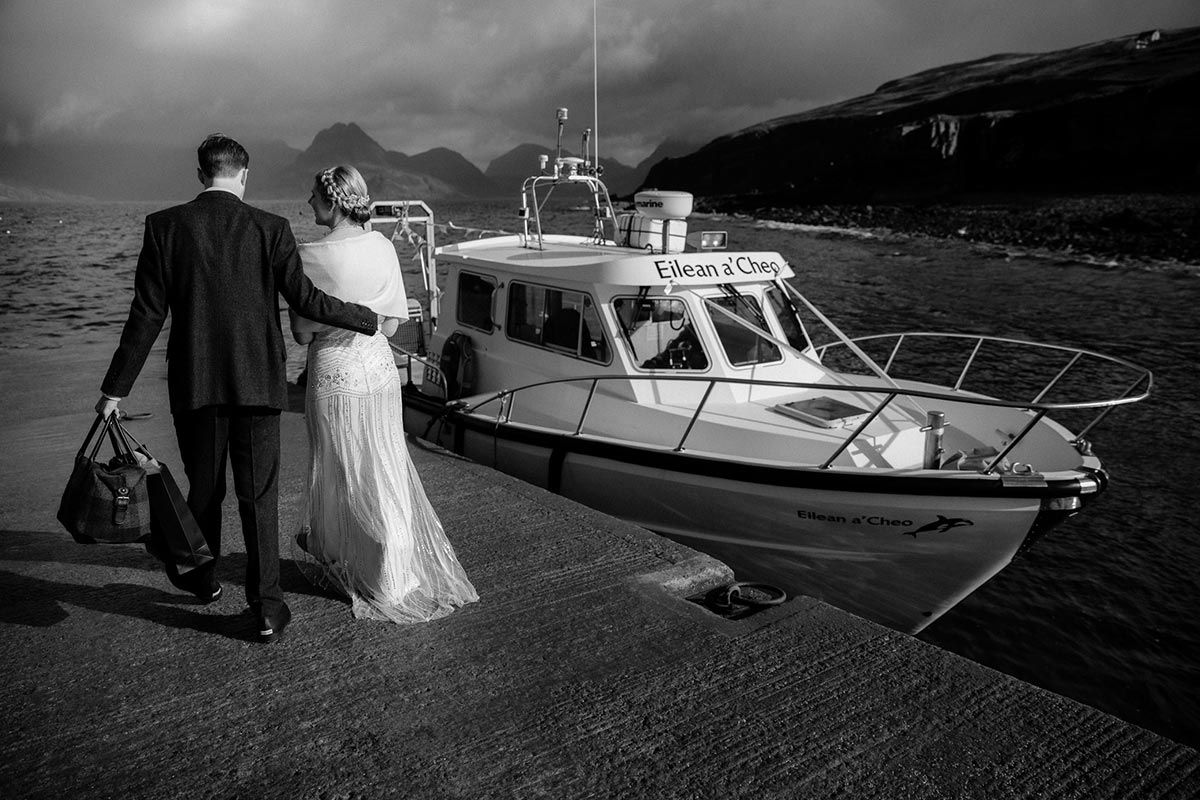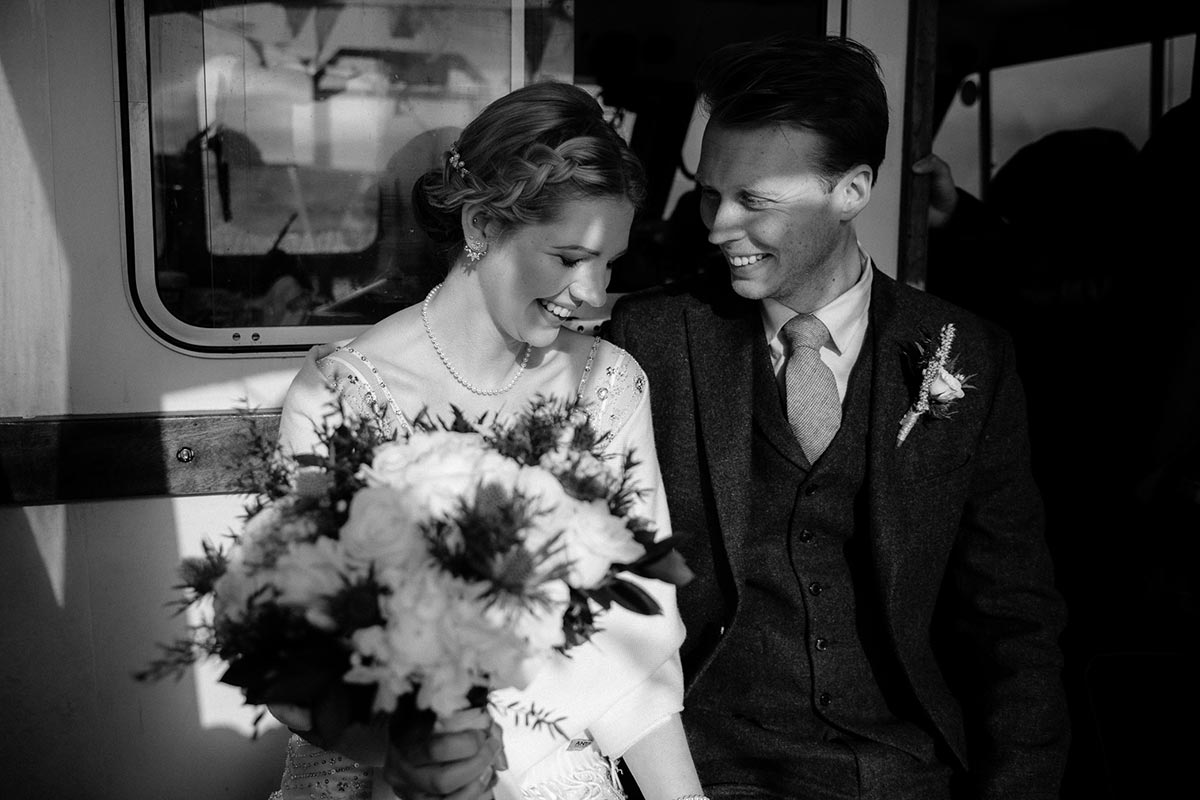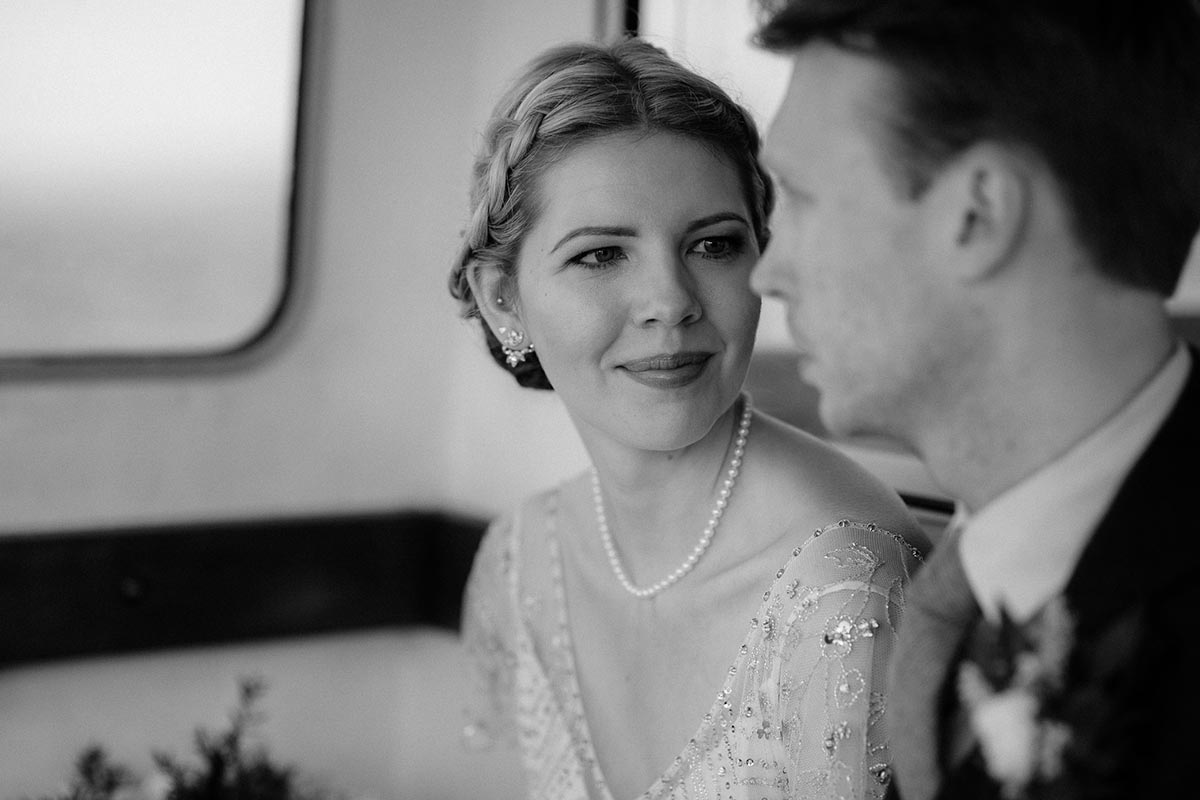 I had always spoken to friends about loving the idea of "running away" just the two of you and was delighted when Jack admitted he shared this view.
After we made the decision to elope, everything came together very quickly. We had holidayed on the Isle of Skye several times so the decision to marry there was easy.
Pinned to our fridge was a ticket from Misty Isles Boat Trips from a trip to Loch Coruisk in 2012 – I knew there must have been a subconscious reason why I'd held onto it – we had found our wedding venue!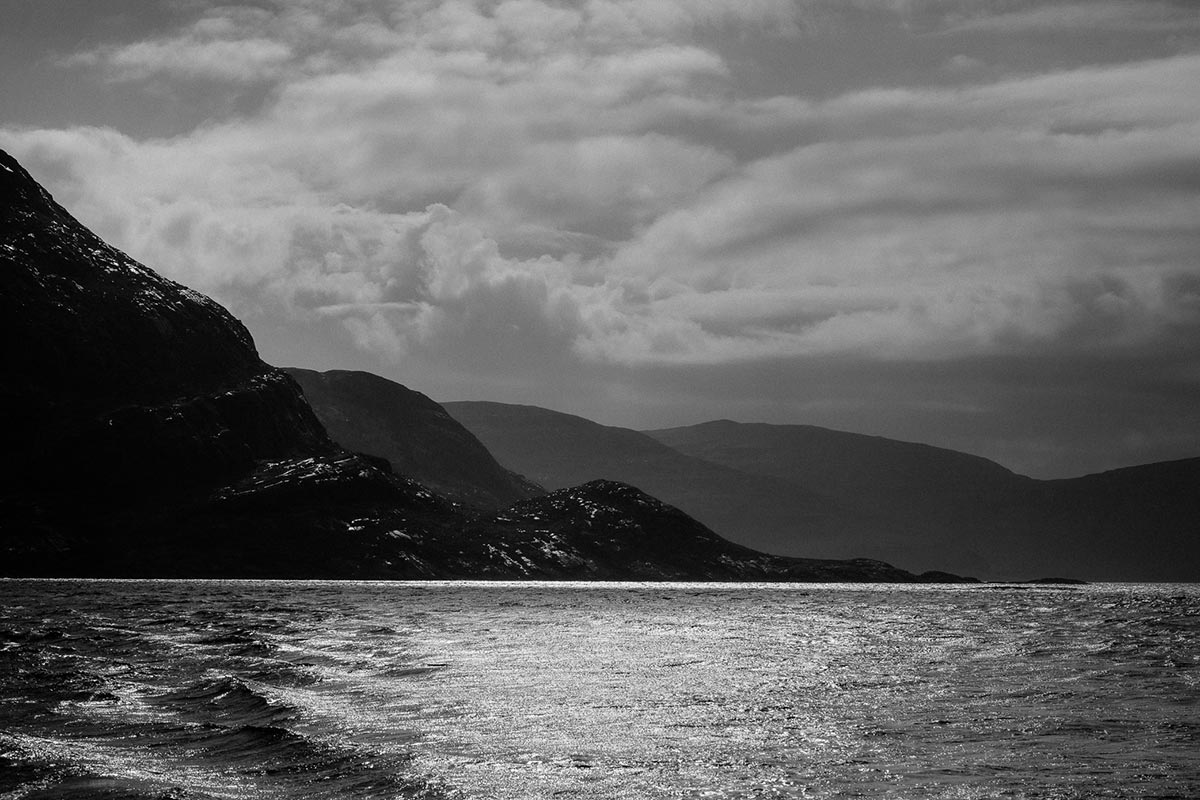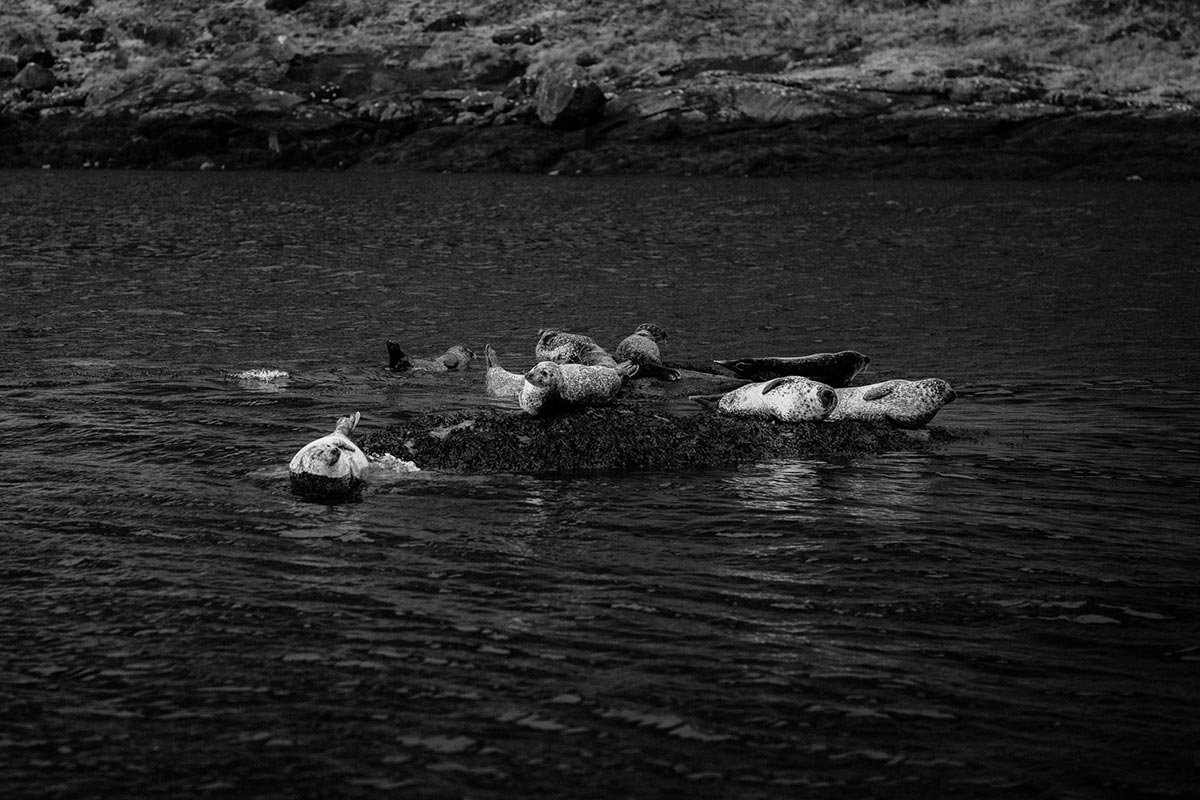 I found Lynne through an internet search and was blown away by her photographs, I knew instantly that she was the person I wanted to capture our day.
Lynne was so helpful in recommending our celebrant and other suppliers – it was invaluable to have someone with local knowledge to help with this.
We had decided not to have any guests so Lynne along with our fab piper, Martin, very kindly agreed to be our witnesses.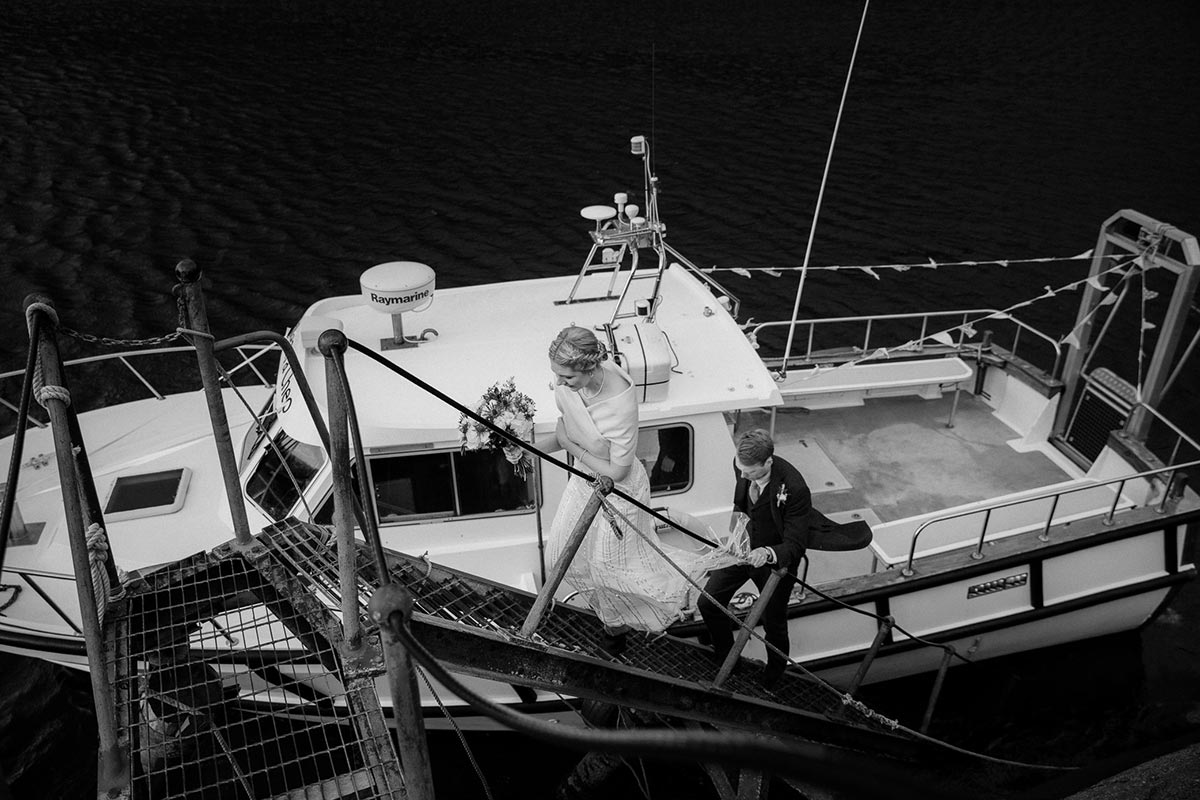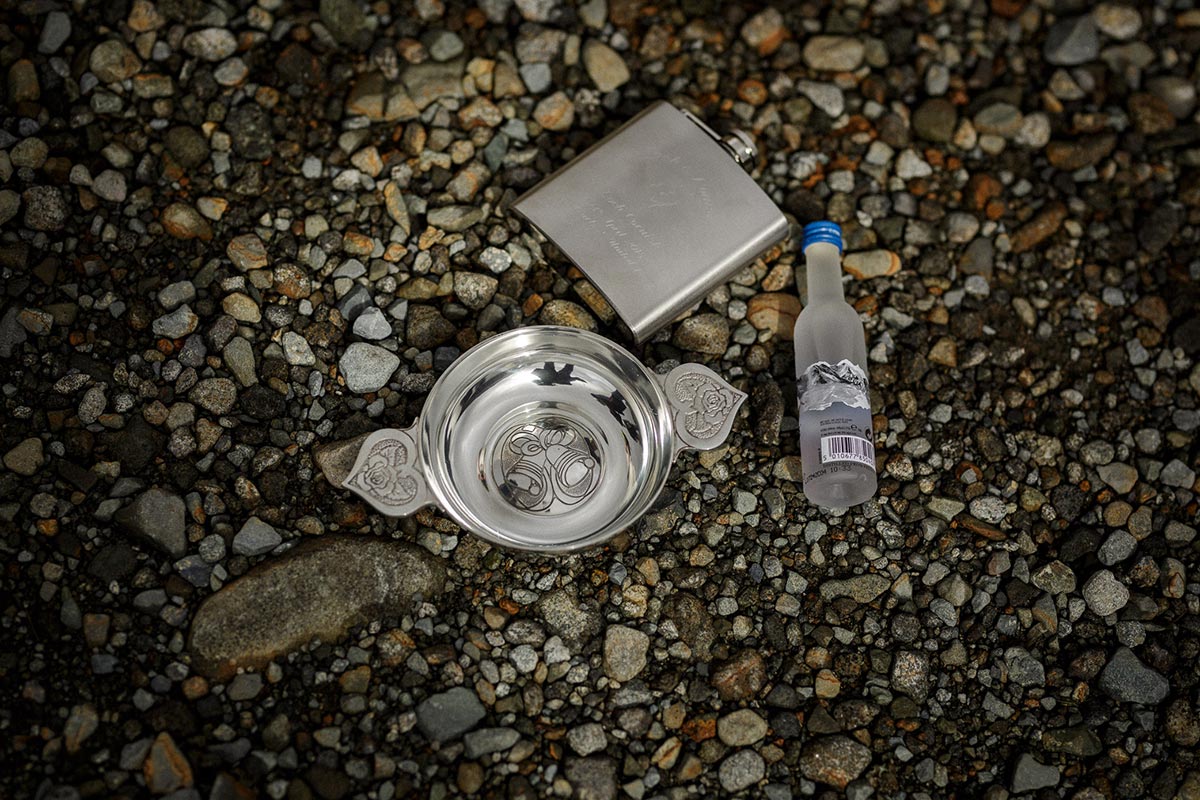 The next job was to find a wedding dress – I have always loved 1920s and art deco fashion so knew this was the look I was going for. My gorgeous Jenny Packham dress was the first one that I tried on – the lovely assistant looked surprised when I said my only other criterion was the ability to easily get on and off a small boat in it. I accessorised my dress with the pearls my late grandmother gave me as a graduation gift.