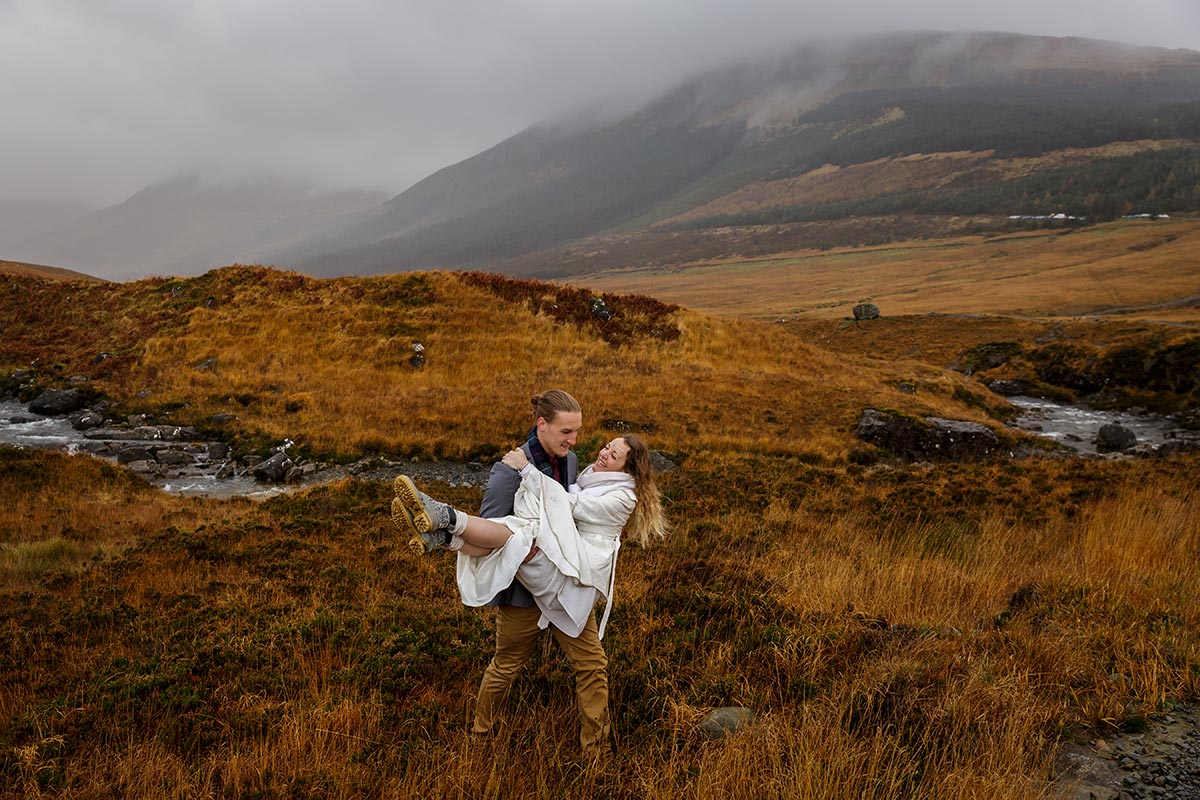 November in Scotland. Not a month you would normally associate with a wedding is it? But that's what Kenya and Justin chose and their decision paid off – it was cold, but at least there was no wind and although it rained, it wasn't torrential. This intrepid couple from Colorado, USA chose the Isle of Skye to cement their love for each other. The Fairy Glen was the location for the handfasting ceremony and then we travelled to the Fairy Pools for some portraits. We were incredibly lucky that at both locations there was barely a soul there – it was as if Skye existed, on that day, just for them. Perhaps November wasn't such a crazy choice after all.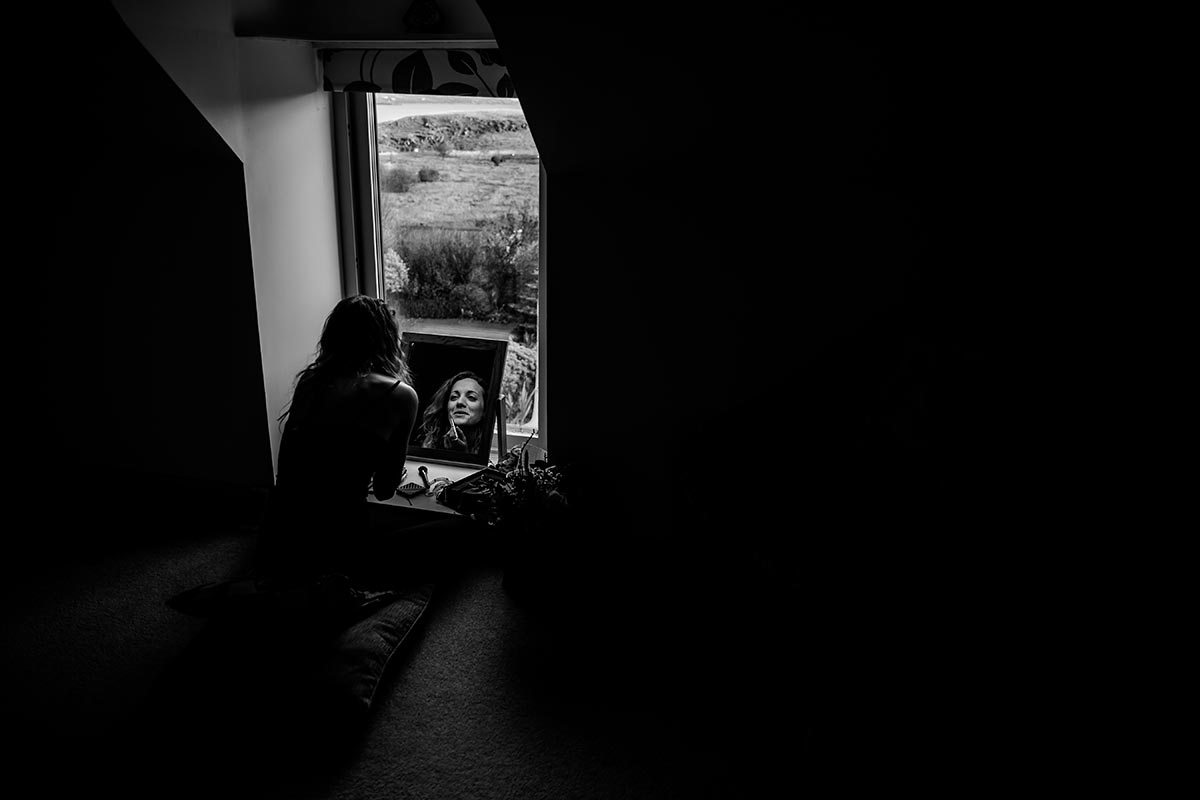 Here is their story, in Kenya's words, and if you scroll down you'll see the photographs from their incredible day.
Justin and I met three years ago in Boulder, Colorado. He was living on a small ranch in the foothills of the Rocky Mountains, where there were horses and animals, and an incredible waterfall in the backyard! It was a truly magical place, and turned out to be the place where we fell in love.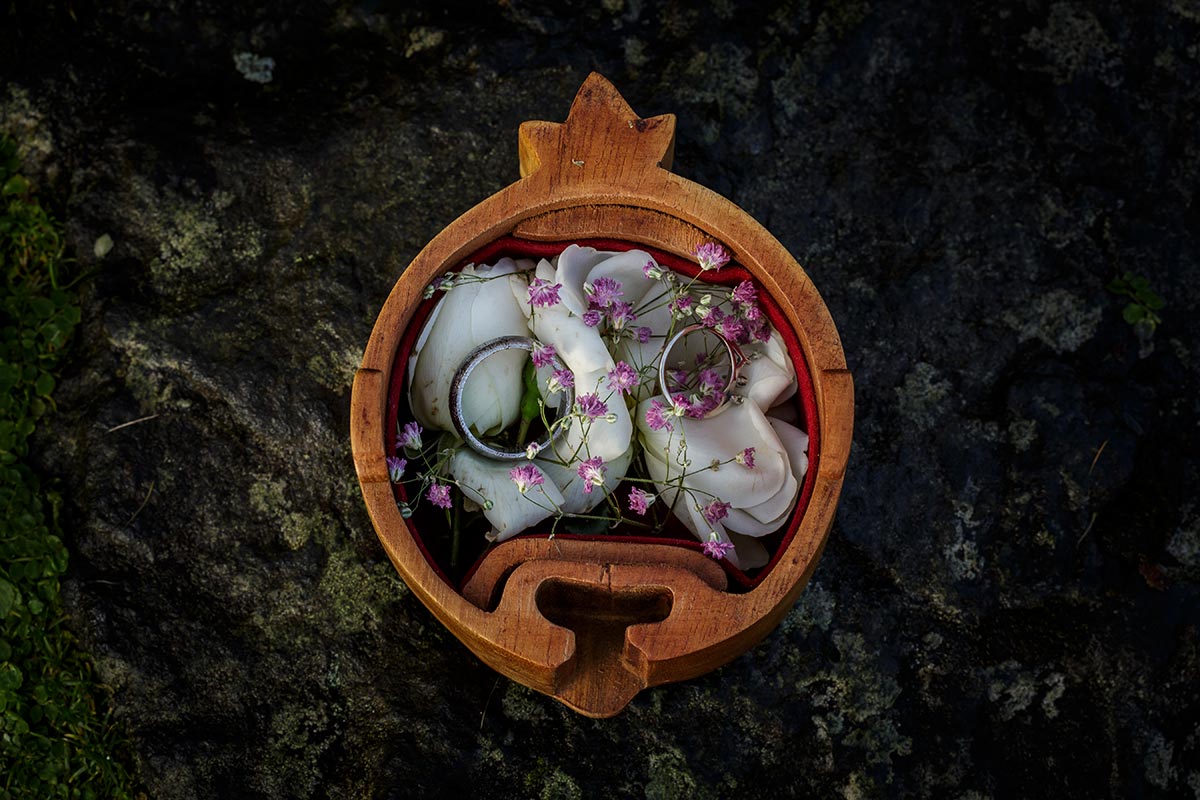 The first time we met, we were both dating other people, but immediately felt an incredible connection. A few months later fate brought us back together again, both of us now single, and we started dating. We've been inseparable ever since. After just two months of dating we moved in together, and even with our busy lives over the years, we always made our relationship a priority.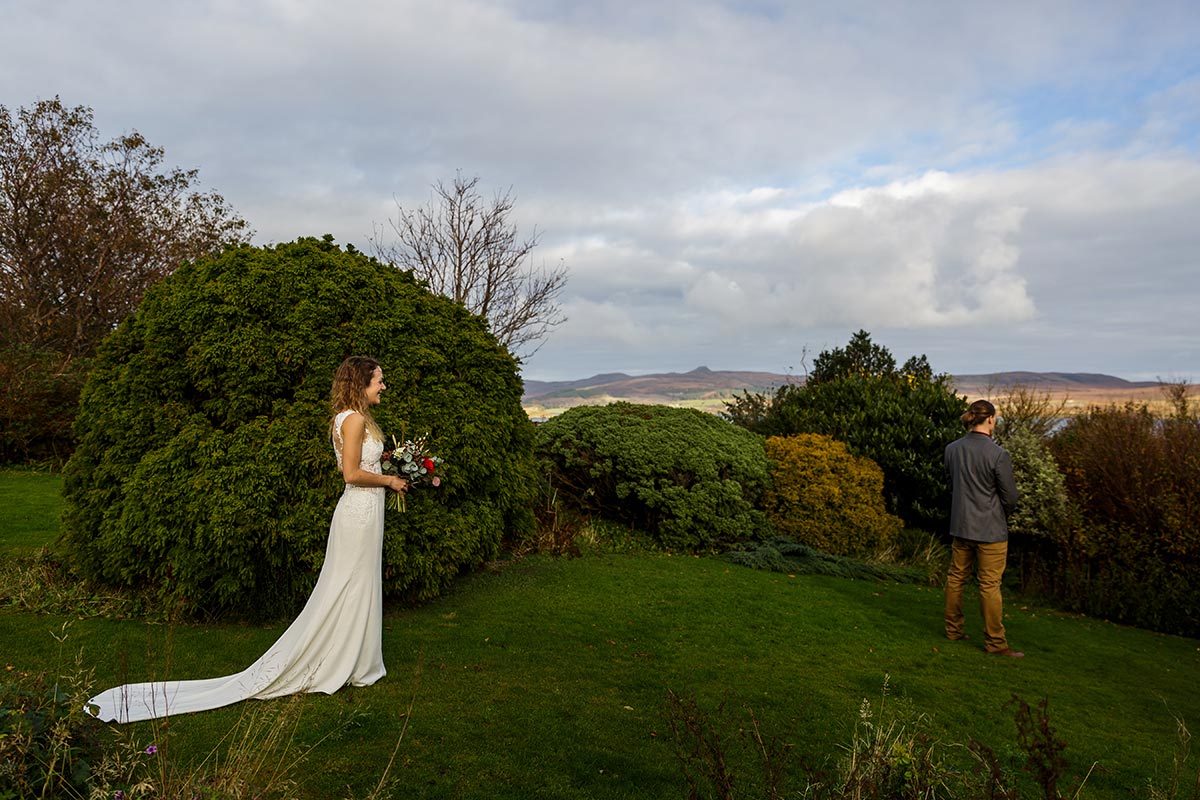 A few years later, while sitting outside by a fire, Justin gave me a beautiful ring that he'd had made. The band was from his grandmother from one side of his family, and the diamond was from his grandmother on the other side. It was dainty and antique and I loved it. He told me it was a sign of his commitment to me, though it wasn't an official proposal, knowing me well enough to know that it was better plan to let me 'try on' the idea of marriage.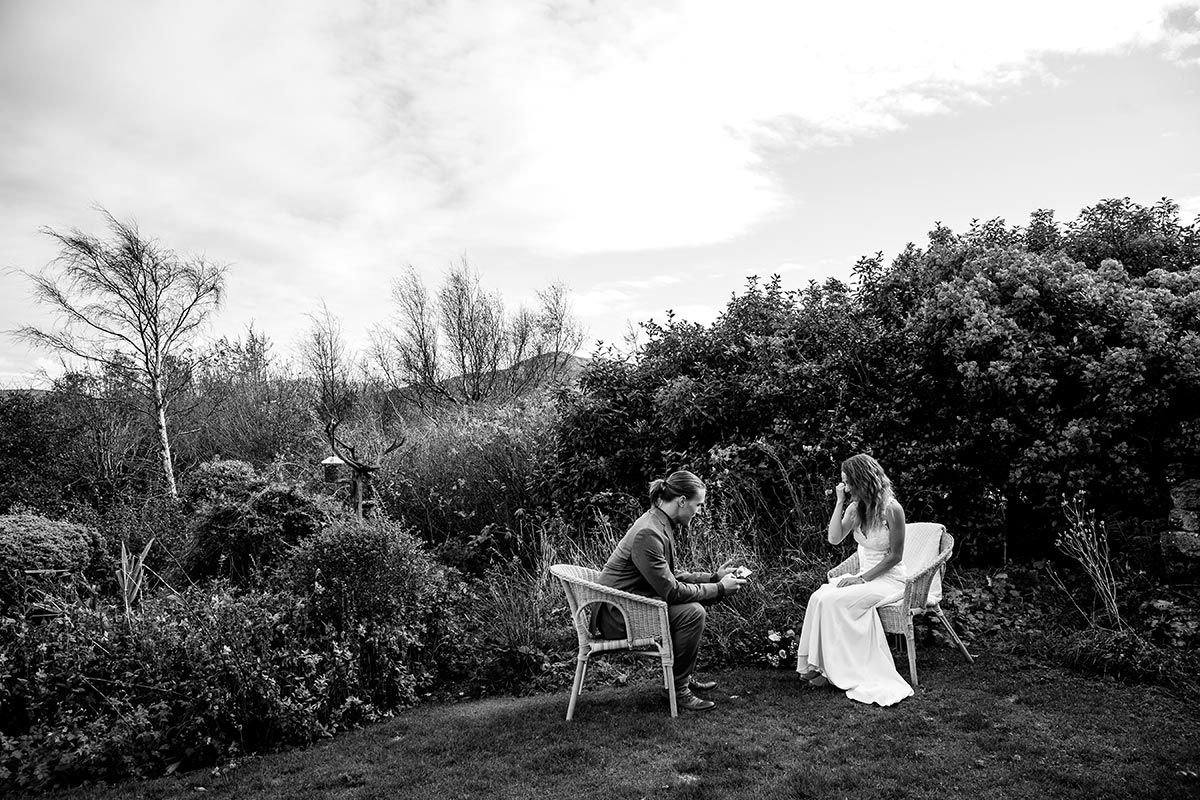 After a few months of wearing the ring on my wedding finger, we had a heart to heart about what marriage meant to us. We officially got engaged and spent time with family celebrating over the Christmas holidays.
We decided that we wanted to do a Celtic handfasting, to honor our heritage and the spiritual path I had been on for many years, and we wanted it to be small and intimate.
But the more our wedding plans started to unfold, the more we realized how complicated it would be to organize something as we have close friends in Colorado and family in Ohio, Massachusetts and the UK. We couldn't decide where to host it.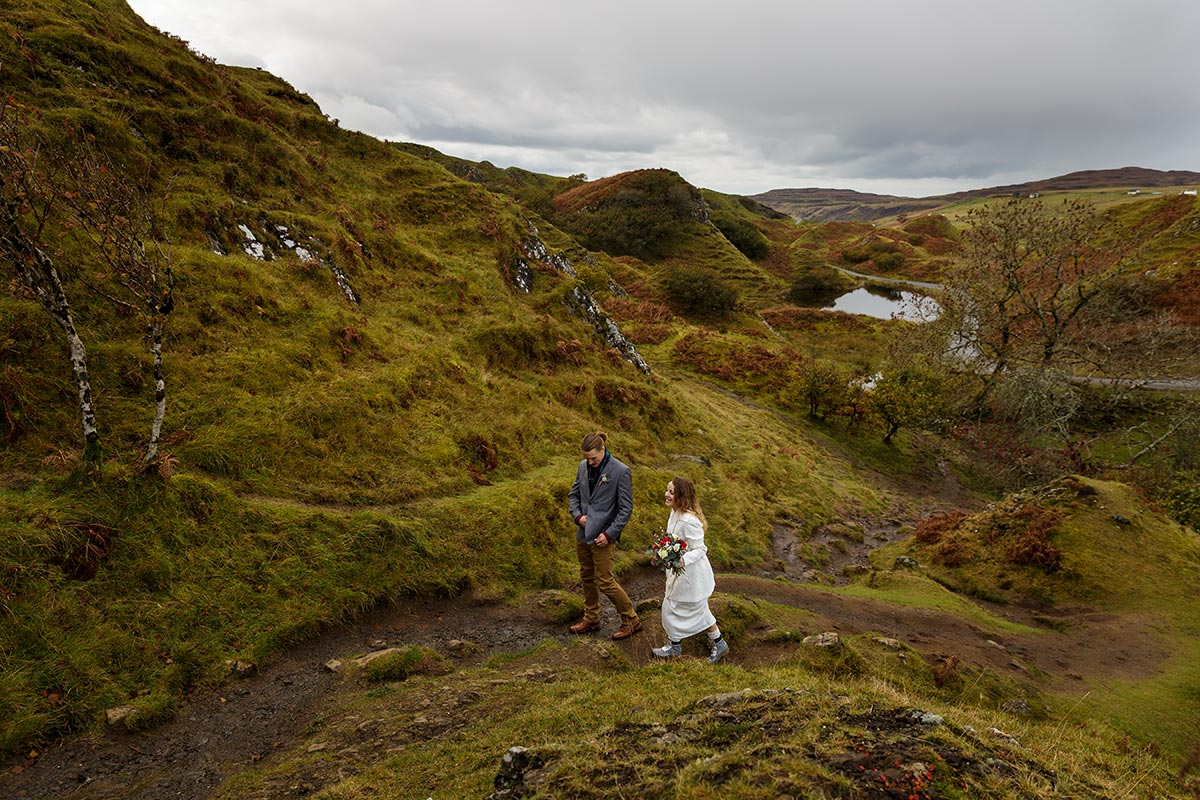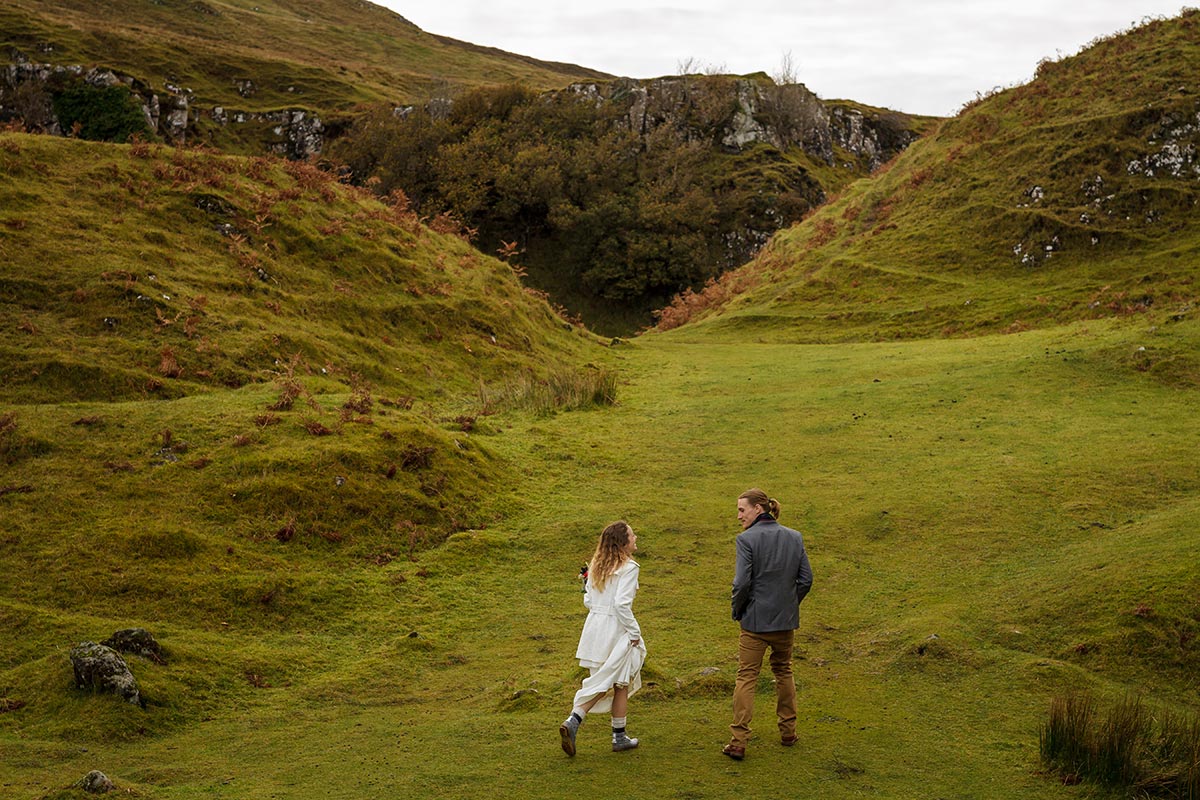 Because I grew up in the UK for much of my childhood, and Justin had never been, I planned a vacation to England and Scotland in the latter part of 2016. It felt important for Justin to see this part of my life. While planning our vacation, we were suddenly became captivated by the idea of doing our handfasting while we were in Scotland on the Isle of Skye. We both loved the idea of such an intimate, adventurous, romantic ceremony and plans started to unfold.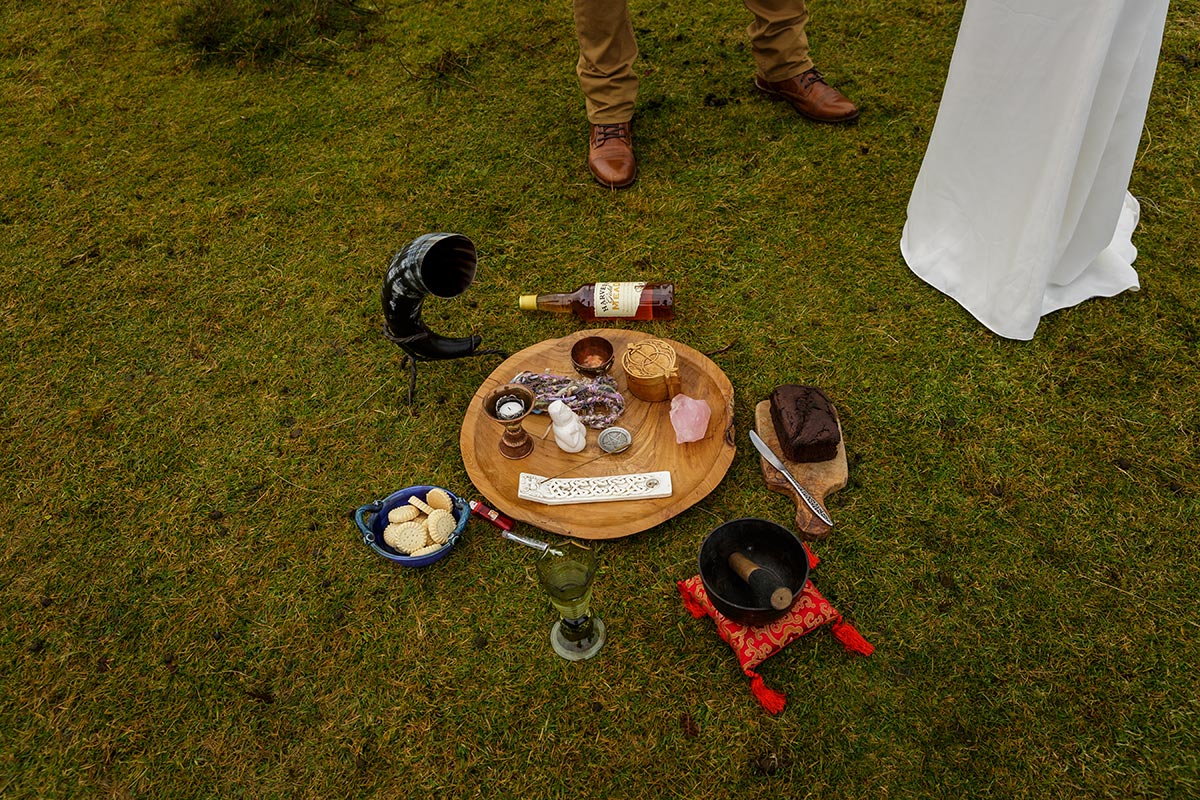 In the planning process, we then found Lynne online, and a few other photographers recommended her too. Being a videographer myself, I have very high standards of visual integrity and Lynne's portfolio met all of them.
We had the most incredible time while on Skye, and our ceremony at the Fairy Glen was truly magical! There was absolutely no one there, except a few sheep. And we were fortunate to have no rain or wind, even though it was a chilly November day.  A couple days later we got dressed up again and went to the Fairy Pools, and hiked up to the waterfalls in the rain! The rain made the photos even more beautiful, and we had so much fun despite the cold. We will never forget the amazing experience on Skye!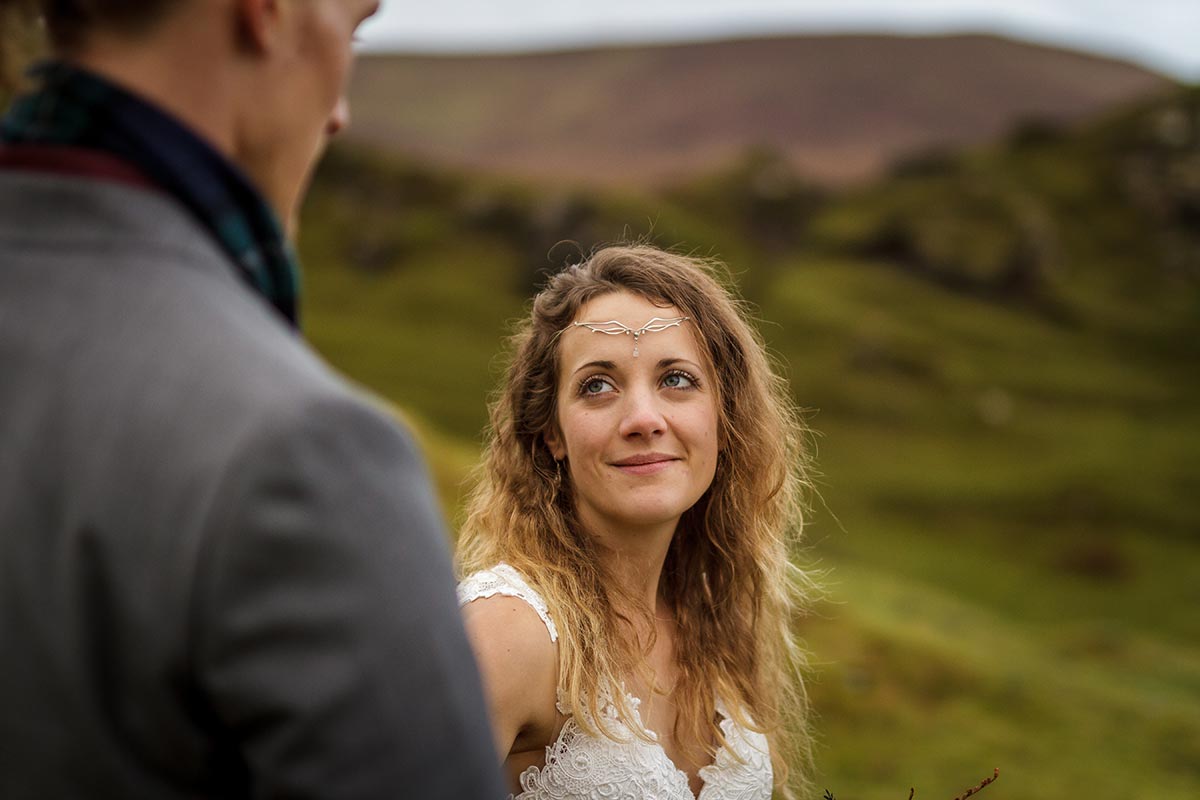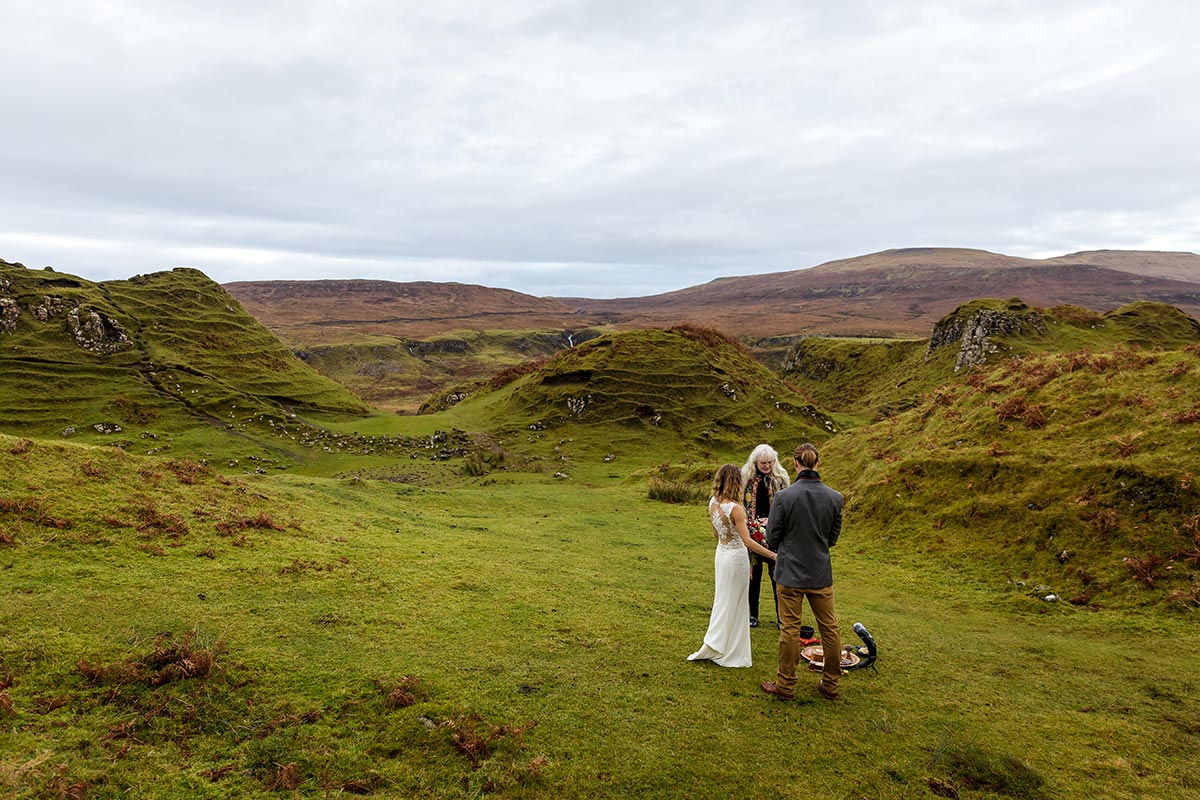 After the ceremony, the weather took a little turn for the worse and also the light was falling fast so we decided the best thing would be to meet up again the next day for the second part of their shoot at the Fairy Pools. It was a very chilly and there was a bit of rain too but Kenya and Justin embraced it, and cuddled up a lot to keep warm – less than perfect weather can often result in some quite extraordinary photographs.