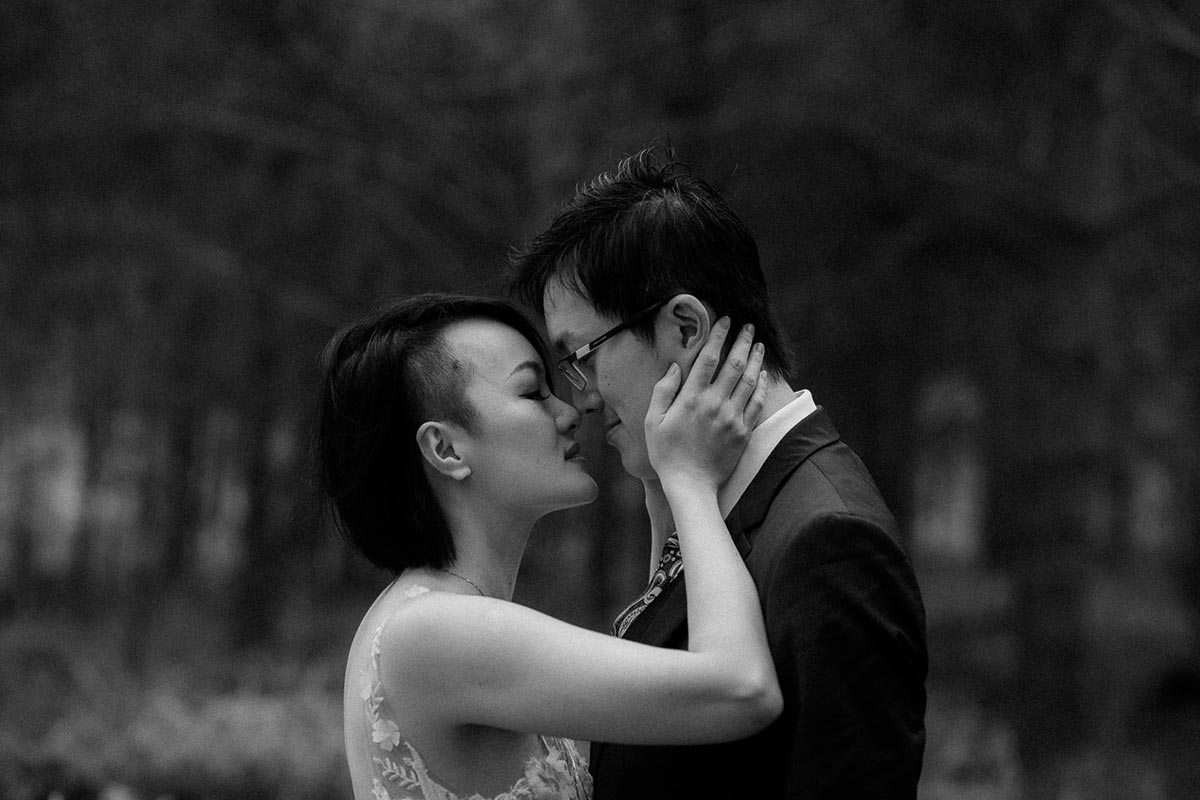 When Robyn and Jun-Rong first contacted me regarding a photoshoot in the middle of January, I was more than a tiny bit worried about how they would cope with the inevitable Scottish wintery weather which can chill to the bone. Their wedding was taking place in Singapore on 23rd December and, at the last minute, they decided to book a trip to Scotland as their first holiday as a married couple. On the day of their Highland honeymoon shoot though, it was chilly but not too wet and they they braved it triumphantly, particularly Robyn, who teamed her beautiful floaty dress with a gorgeous tartan shawl to keep her warm.
I met them at their little honeymoon house The Net Store, near the dramatic hillsides of Shieldaig and Torridon. The Net Store is a gorgeous little house on the edge of a loch and beautifully kitted out with modern furnishings and, of course, a little stove to keep you warm. A very sweet little love nest indeed.
Jun-Rong said, "We met through a mutual friend a few years ago and fell in love over conversations of good food and wine, and a shared sense of humour."
"He proposed in July this year also as a way to commemorate my completion of just my first module of my masters in health professions education. I'm a speech therapist and am working full time whilst studying part time so things have been pretty crazy. The honeymoon was a last minute decision. We both felt we should take the time to celebrate our union and get some head space too. Scotland in Winter was to us the perfect setting for quiet, peaceful contemplation and celebration of our love," Robyn told me.
Their location was certainly quiet and peaceful – just us and the mountains and a couple of beautiful lochs. We spend a few hours driving around the stunning snowcapped mountains and, I think, created some very pretty wintery photographs.
Congratulations to Robyn and Jun-Rong as they embark on their first year of marriage and thank you for choosing Scotland to play a special part.