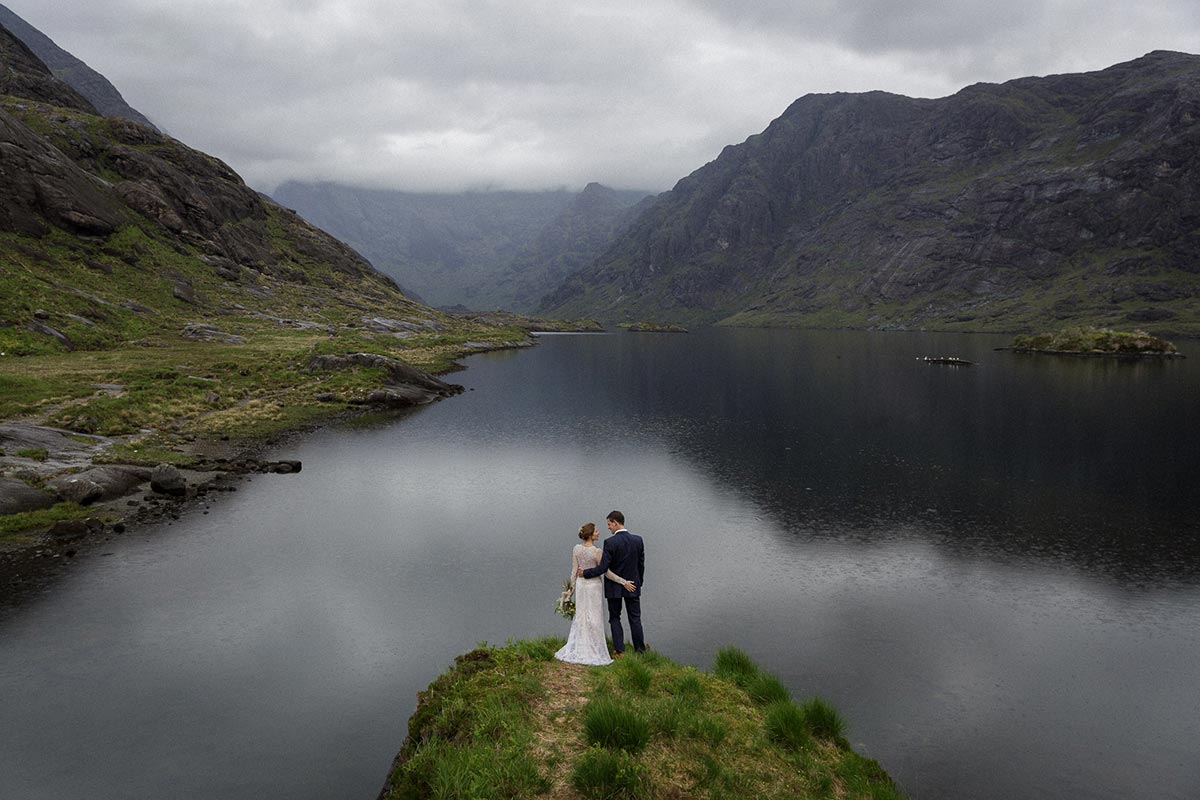 Stella and Ben arrived on the Isle of Skye in May, fresh from their official wedding in Oxford which was a more traditional affair, attended by family and friends. The couple had originally really wanted to have an intimate wedding somewhere on Skye but because some family were not able to make it to the island, they decided to come themselves and arranged a beautiful, intimate Loch Coruisk wedding, conducted by my lovely celebrant friend, Sonja Eckl. The only other person present was musician Lea MacLeod who played his pipes beautifully for the entrance of the bride and groom. A little later, during the ceremony, Lea played a tune on his whistle – I watched Stella and Ben, totally wrapped up in each other, and looked around…..there was not a soul to be seen. It was as if we four were the only people in the vast, beautiful landscape and the music was hauntingly beautiful. It was a really special moment.
After the ceremony I spent the day with Stella and Ben travelling around Skye, making lovely portraits of them in some of the gorgeous locations on the island. It was a pleasure to spend time with this lovely, young couple. I truly do have the best job ever. Here are a few of my favourite images from Stella and Ben's day.
Suppliers: Dress by Claire Pettibone, Flowers by Simply Flowers, Transport to Loch Coruisk by the wonderful team at Misty Isle Boat Trips, accommodation at the very lovely Coruisk House.