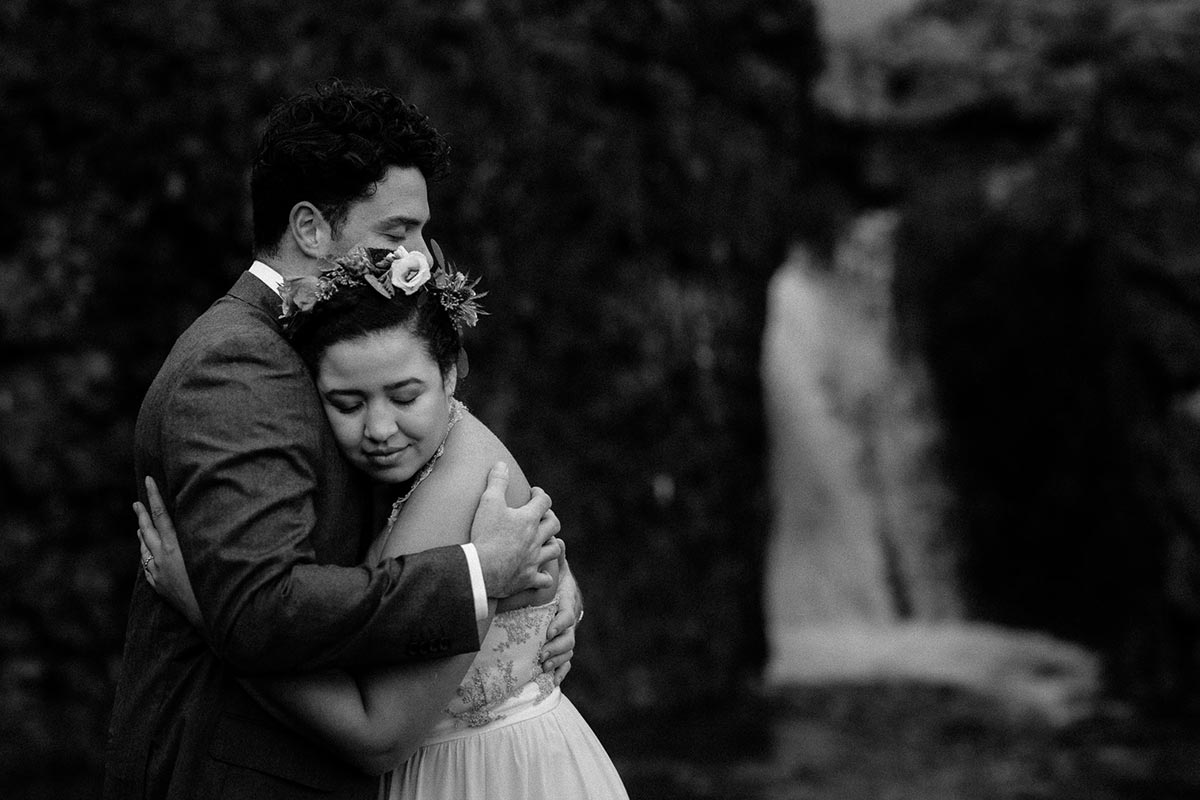 It was a love of books that first drew John and Michele together. When they both found themselves working in the same coffee shop in Los Angeles, it was trading novels back and forth that enabled them to get to know one another better. After about six weeks or so, they went on their first date and the rest, as they say, is history! Their winter elopement at the Fairy Pools was full of love, the odd tear, and a lot of laughs.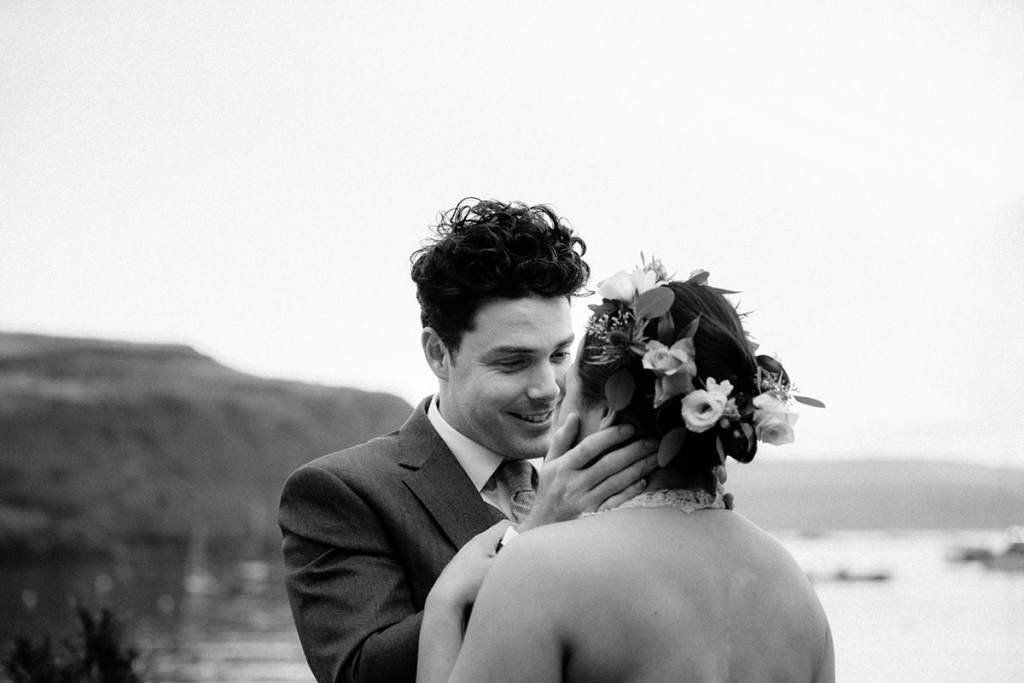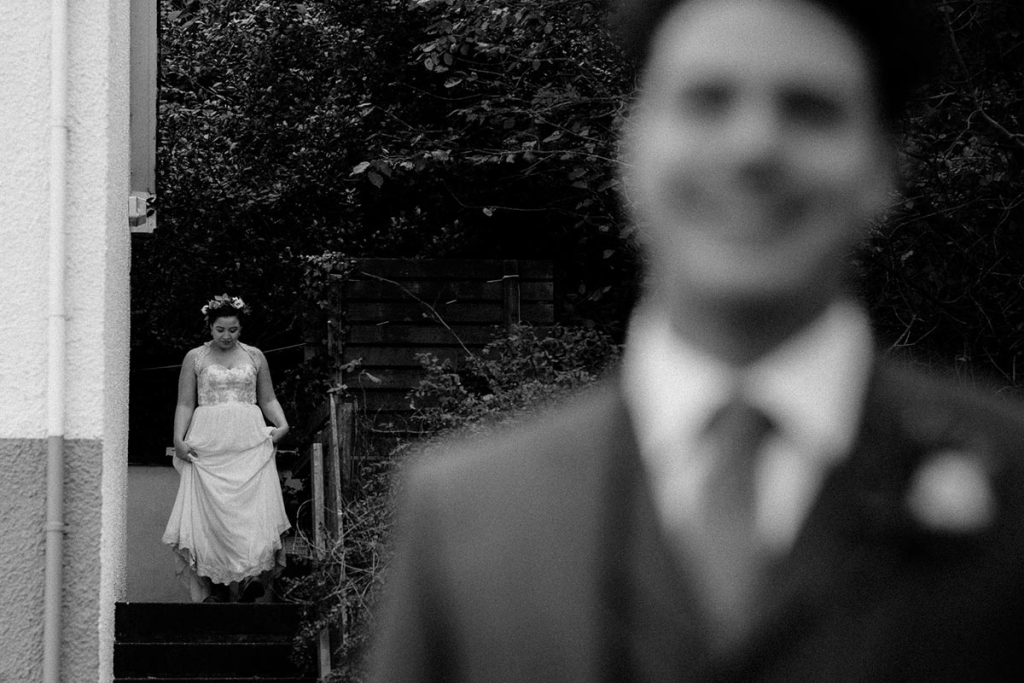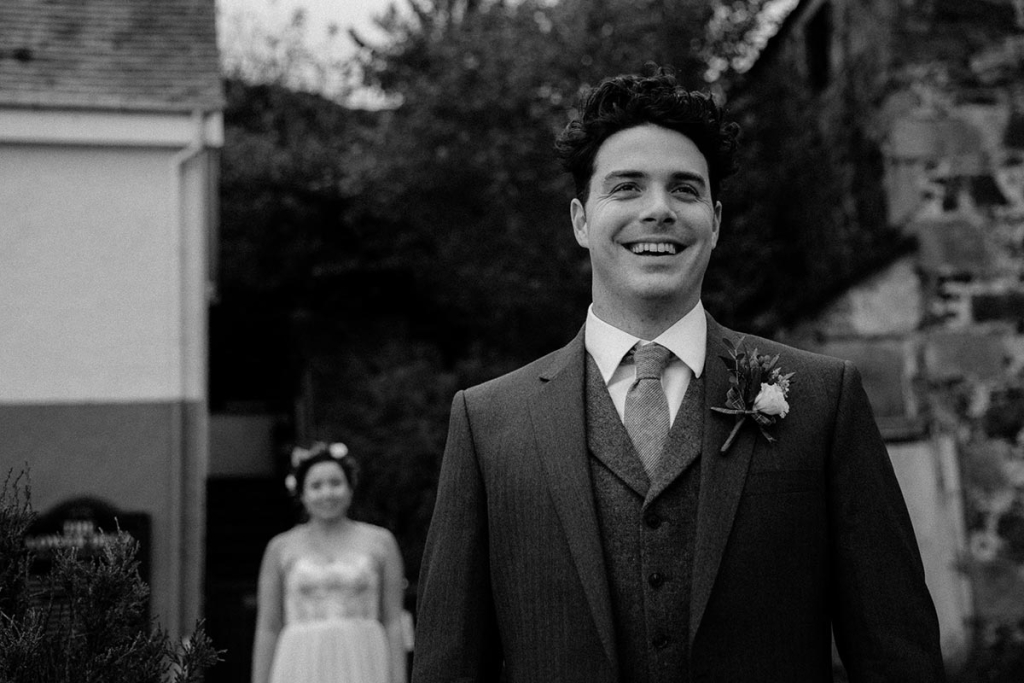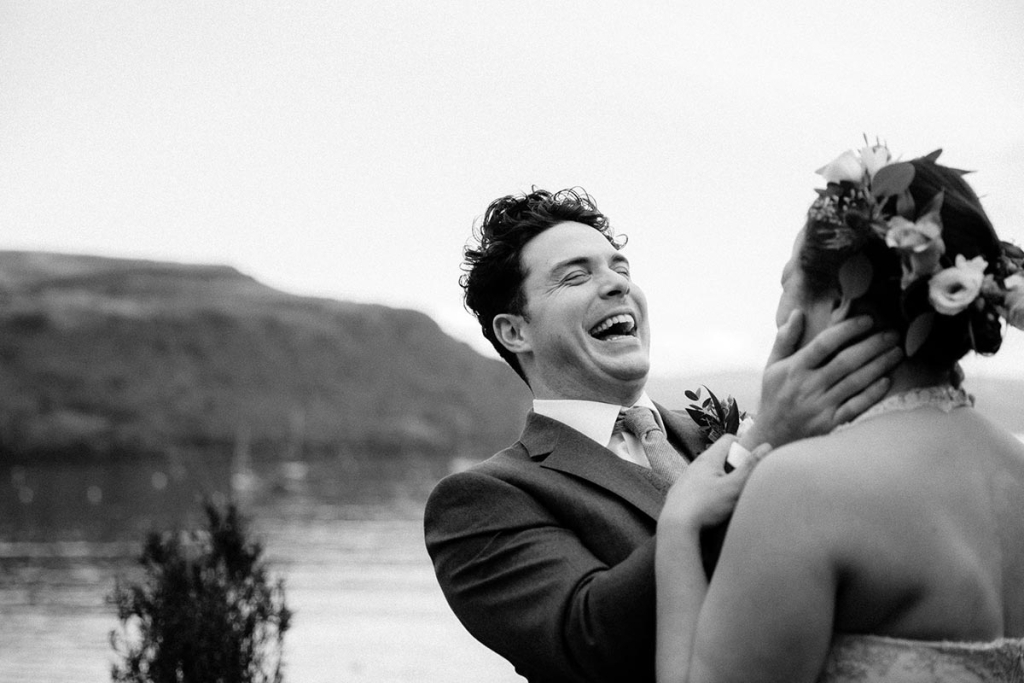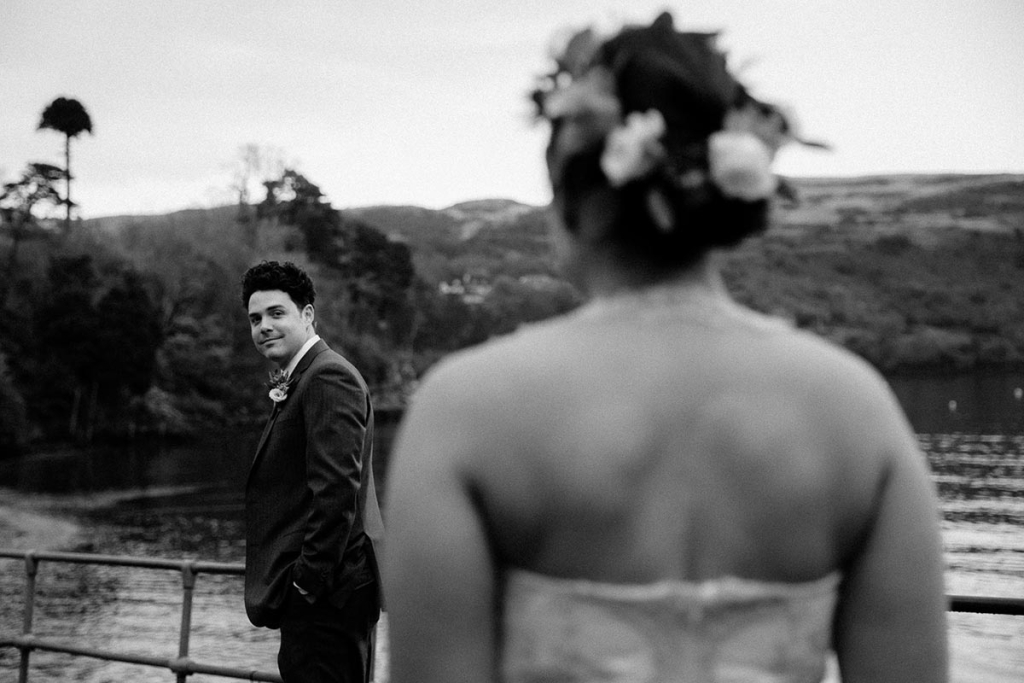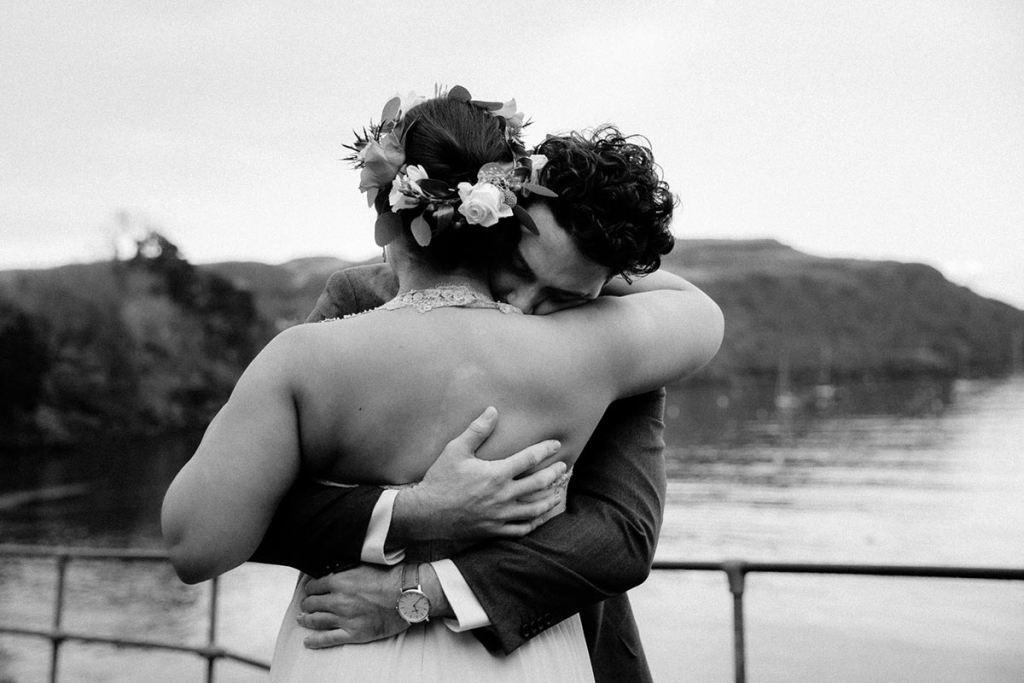 John contacted me just a few weeks before they were due to marry although they weren't sure exactly where they wanted to do it. After showing them a few of Skye's gorgeous locations, we decided on the Fairy Pools because in the winter it's almost deserted and the stunning backdrop would hopefully be snowcapped mountains to compliment the gorgeous waterfalls. On the day, we were lucky with just a slight drizzle on the walk to our ceremony spot and as the day progressed we were blessed with incredible low winter light.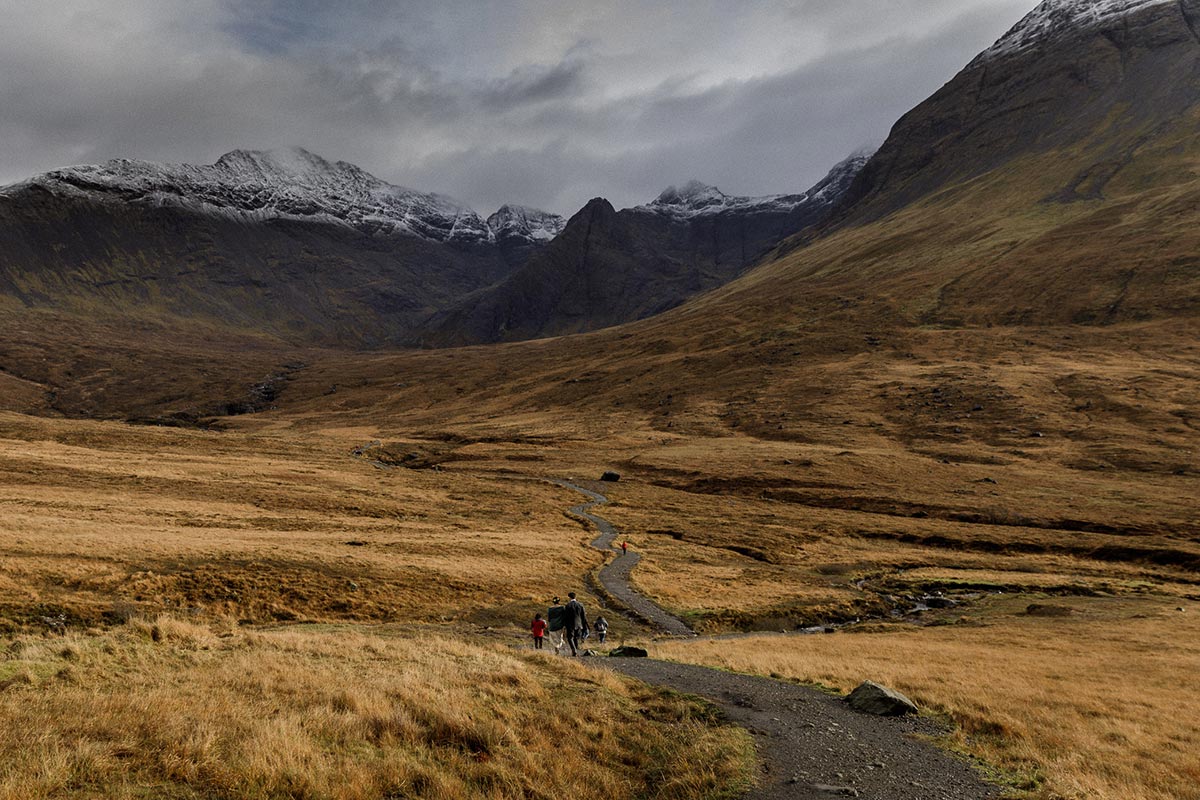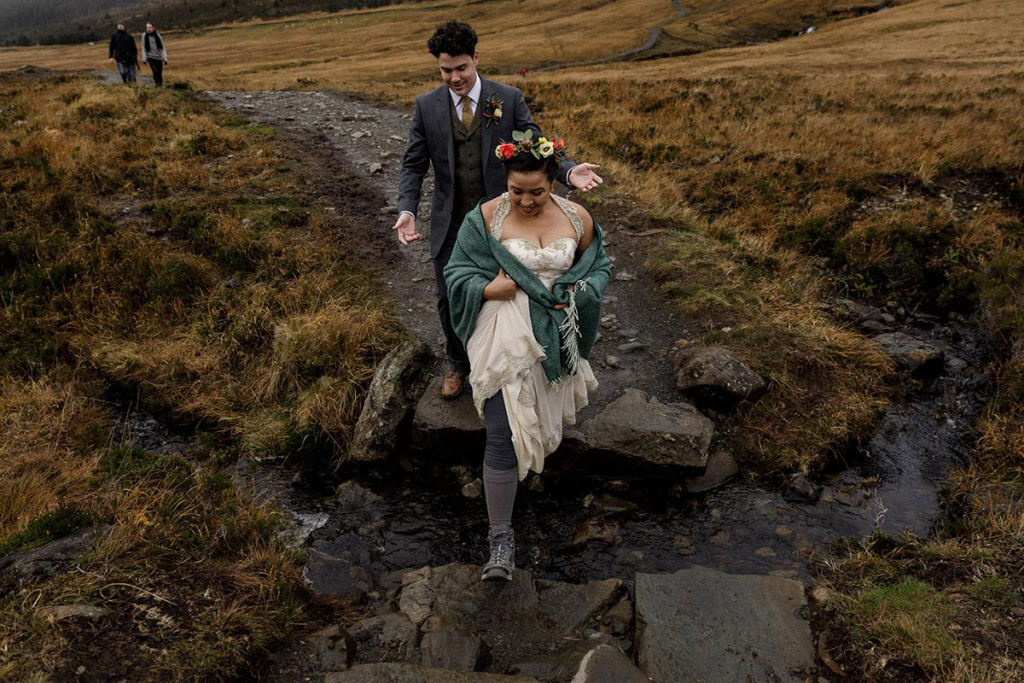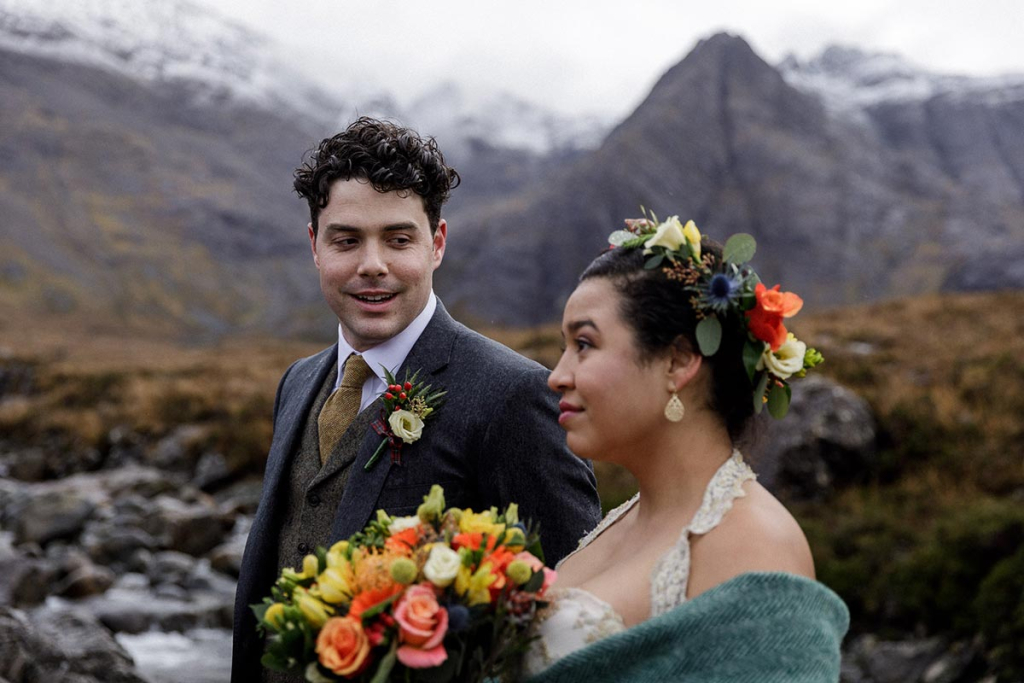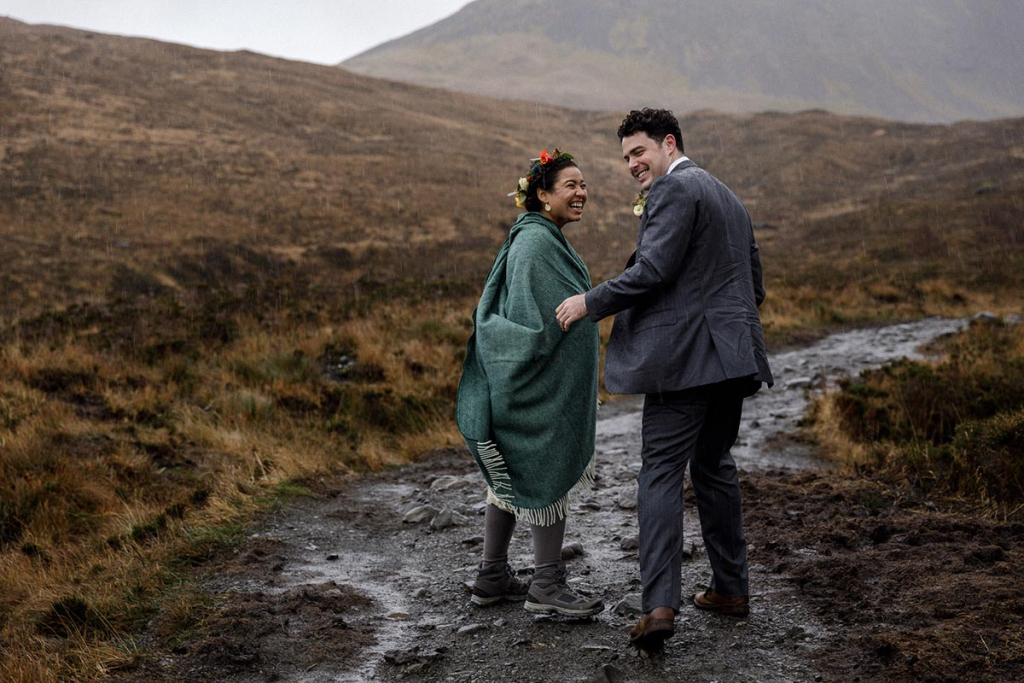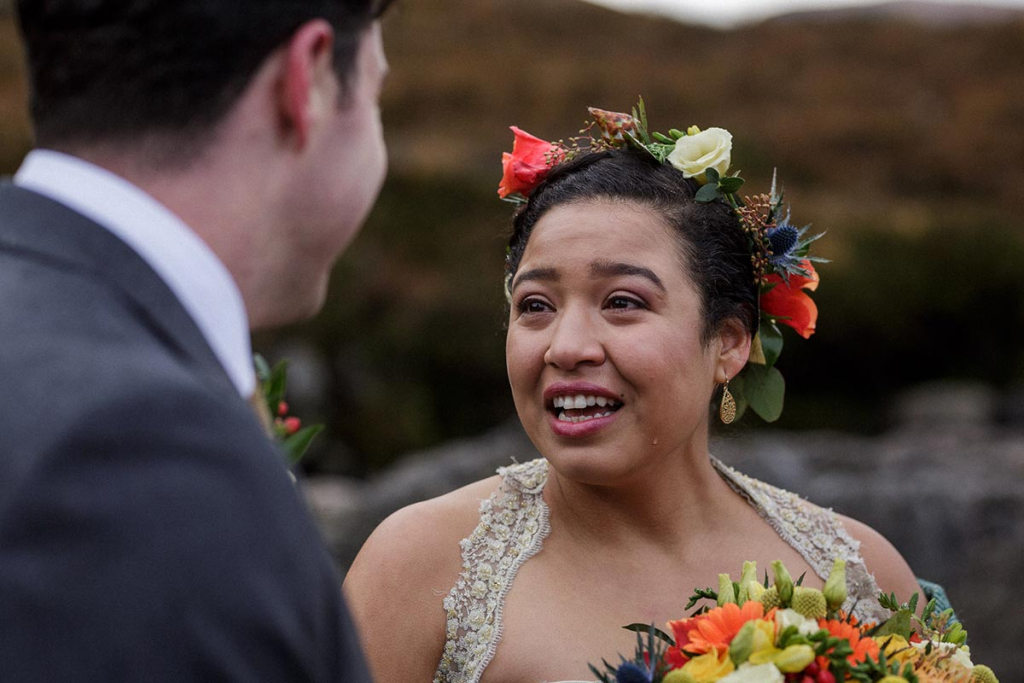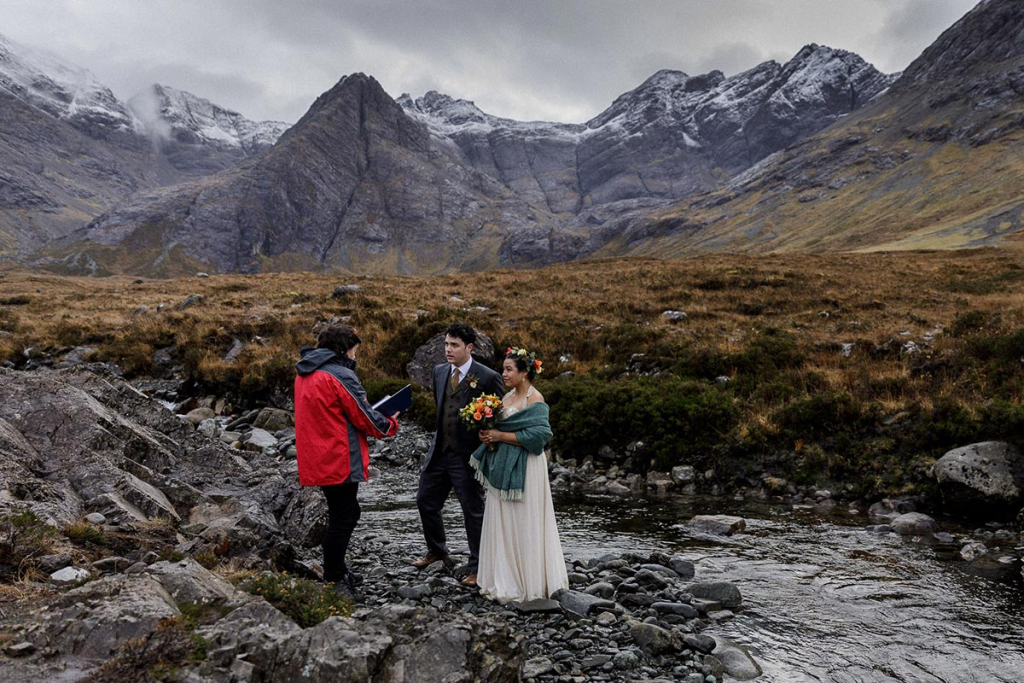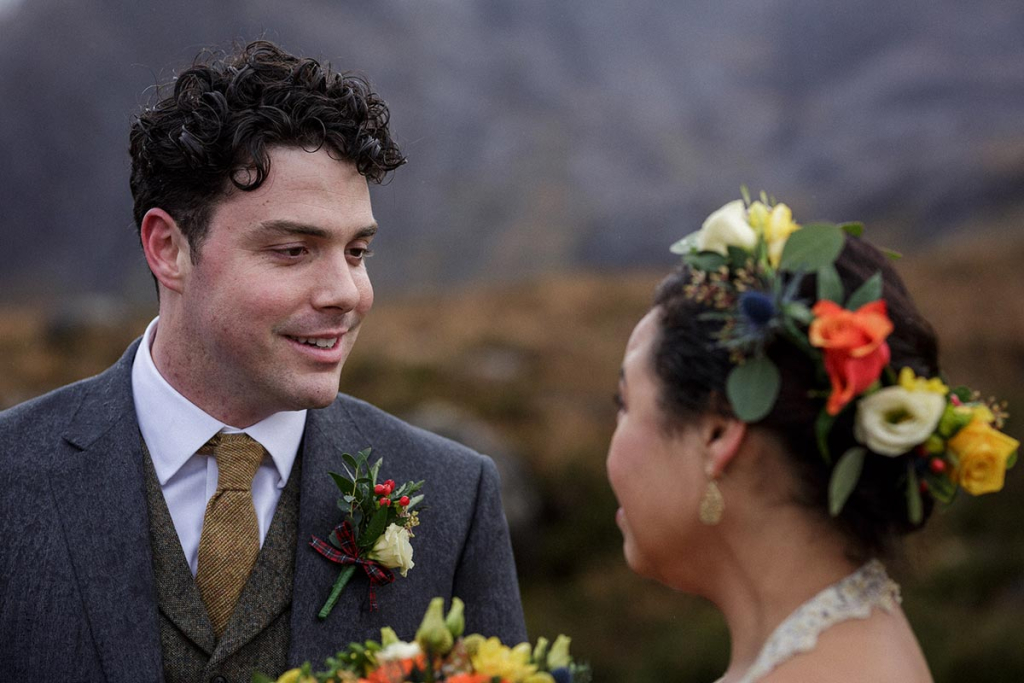 The ceremony was conducted by local registrar Meg Gillies and my favourite hair and make up girl, Heather Campbell from Bee Bonnie, and I were the witnesses.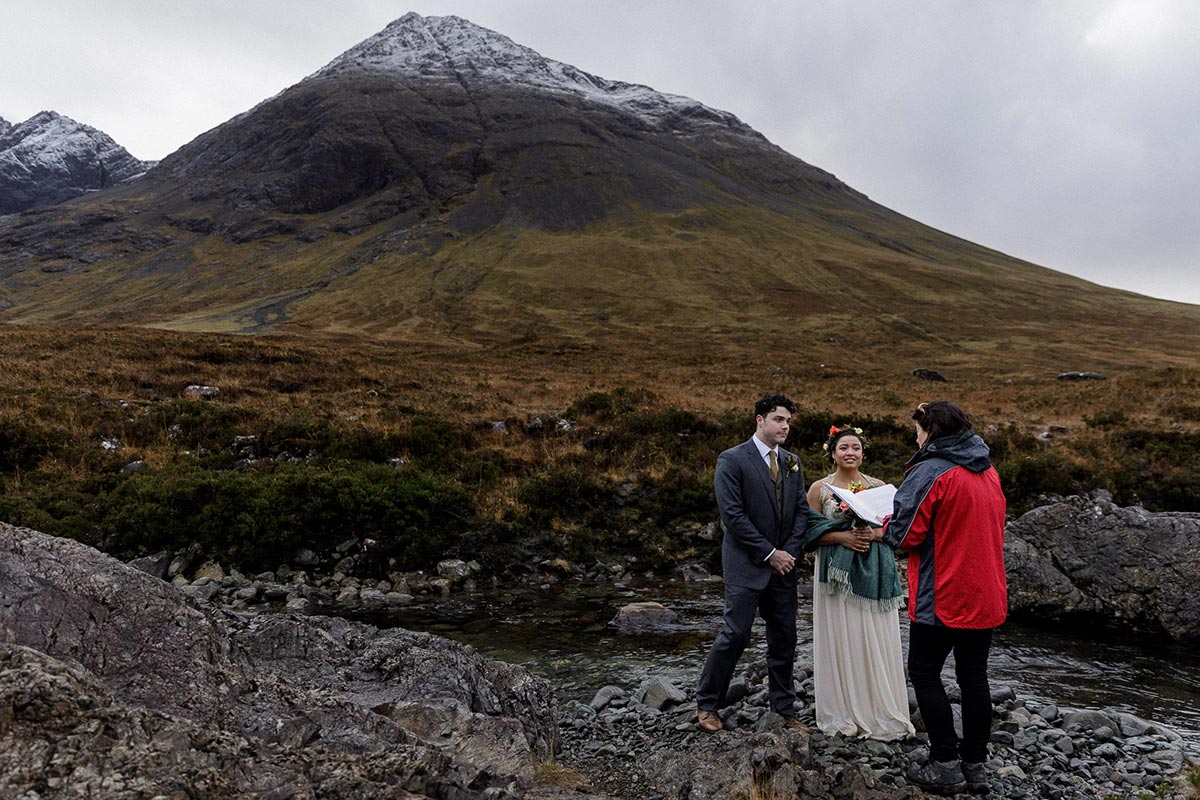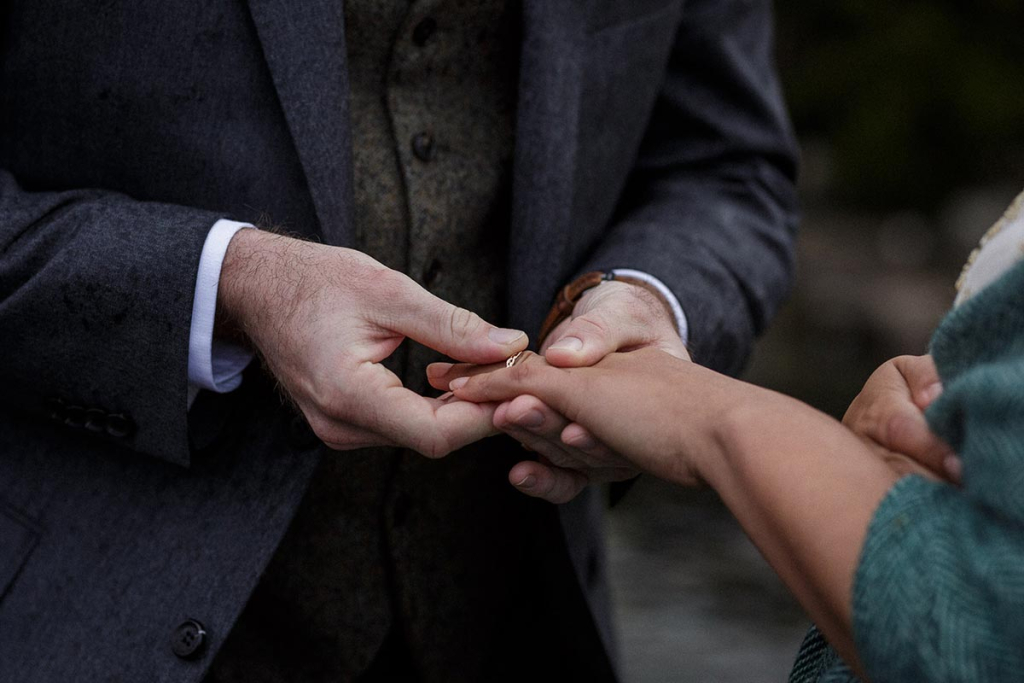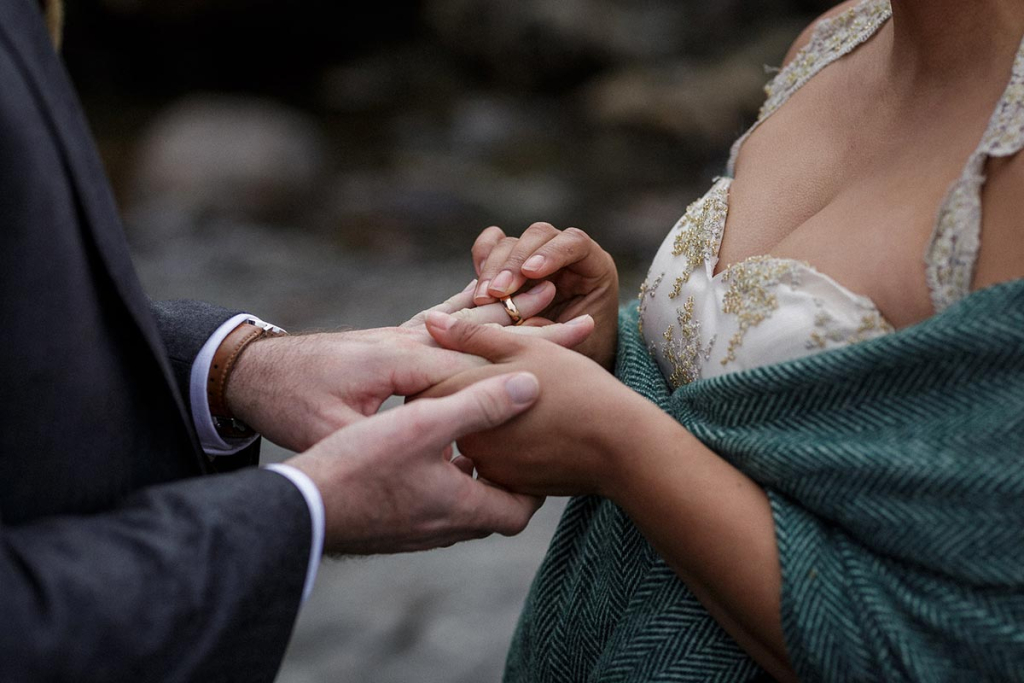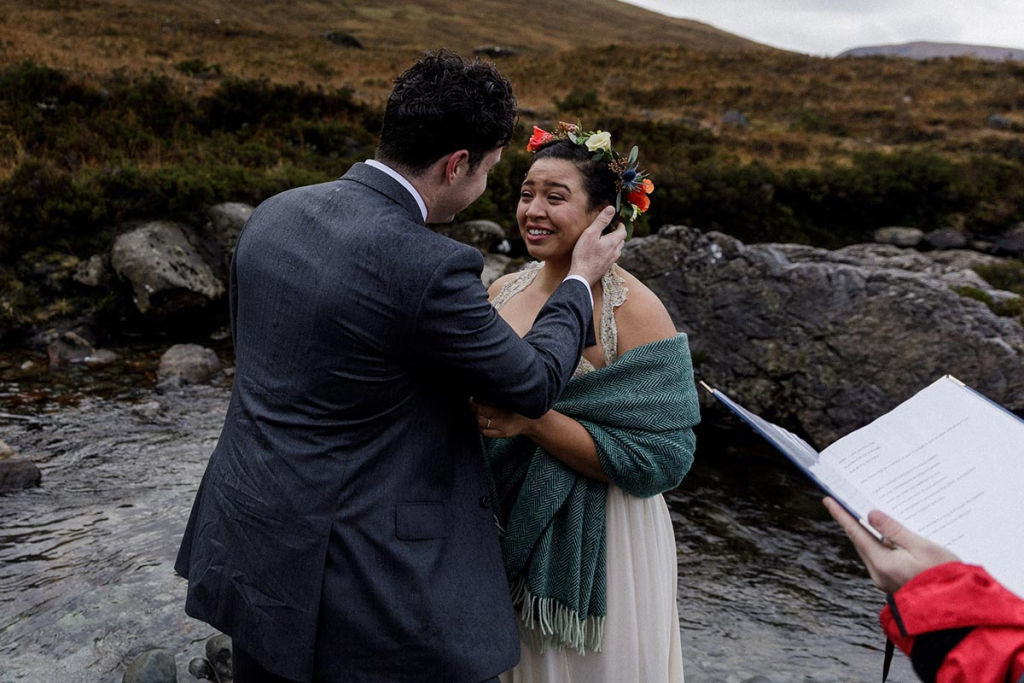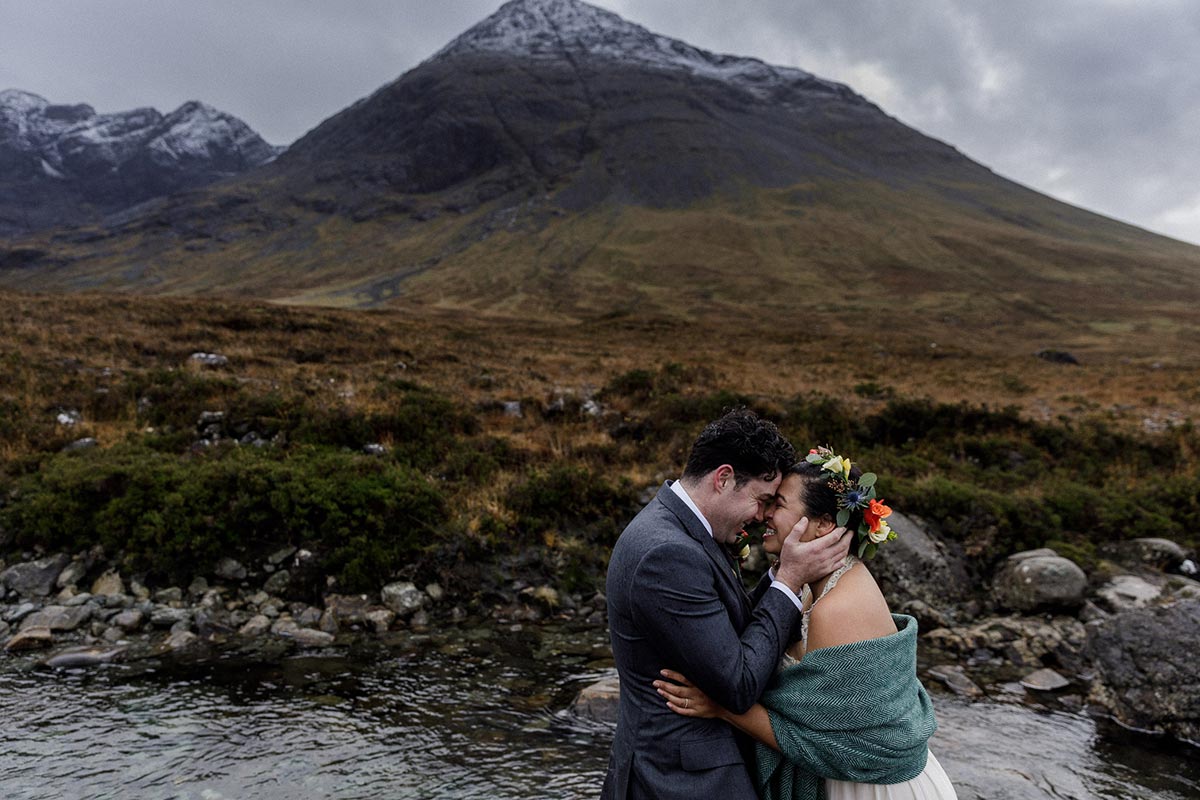 After Michele had had her hair and make up done, and while Michele was donning her beautiful dress, John slipped outside their bed and breakfast on Portree harbour, and waited for his wife to be to come and see him for their first look. His face says it all when he turned around and saw her and that was pretty much the look he had all day – like the cat that got the cream.
Michele had told me before the ceremony that she loved how my photographs could capture the intimacy between a couple but it really wasn't difficult with these two – their love for each other was so evident.
It truly was a pleasure to spend a few hours with this lovely couple who, I'm sure, have a long and happy future ahead.